Mary A. - You Can't Take Another Day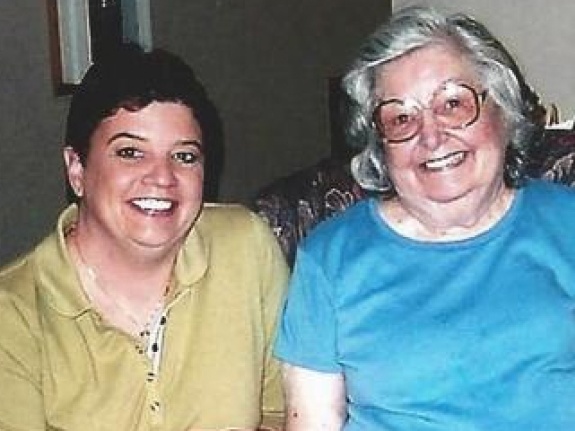 It has now been just over three weeks ago that my Mom passed away from Alzheimer's. I hate this disease. It may have taken her from me three weeks ago but in reality it has been 7 years. This was her second time in Hospice but I knew that this time she would not and could not rally back as she did the first time.
I spent the last 8 days and nights of her life sleeping on a mattress next to her bed. At first I could not sleep as I listened for every breath. But eventually sleeping on the mattress by her side became my normal routine and I did sleep, although it was a light sleep. She received morphine every six hours as her joints began to ache because of the dehydration. And also received Ativan every six hours to keep her from getting restless.
On the last morning of her life I opened the shades as soon as the sun came out and had harp music playing in the background. She had been having apnea for the last few days but her breathing became more regular. Even though the breathing was more regular it had changed in sound. It had become more of a gasping breath. As my husband entered the room, her breathing changed again. She was still breathing but was not making any sound. This went on for approximately ten minutes then she stopped breathing all together. My husband put her hand on her heart and said that she was gone. I know that she was waiting for my husband to show up so that I would not be alone. She always thought of others first. We lost a very beautiful and strong woman that morning at 7:50 but I know that I now have an angel watching over me.
I miss her every day and am so angry at this disease that took her from me so long ago. May she rest in peace and I know I will see her again some day. As I write this I am in tears for all the others who have to travel this long and horrible road. Just make every moment a memory and on the days that you think you can't take another day, remember that you will miss your loved one and you will make it through the day. And keep talking to your loved one as hearing is the last thing to go, and be sure to tell them that it is okay to go as they make this journey. It will break your heart but the memories will help you to go on. I wish the best for all of you.
Tags:
Sons and Daughters