Kara M. - We Need The Tools to Spread Knowledge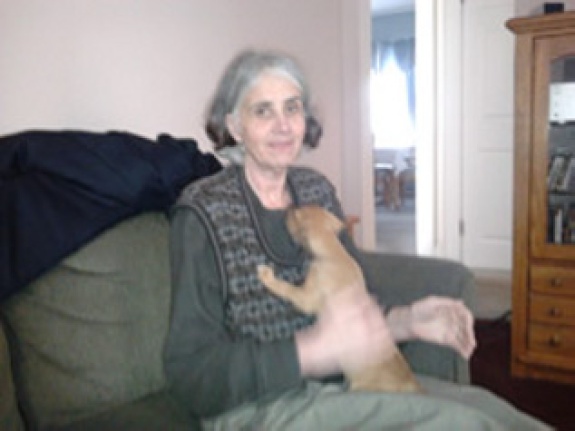 My name is Kara. I am 22 and I have 2 brothers, ages 19 and 25. Our mother was diagnosed with early onset Alzheimer's at the age of 50. We were in high school. My college plans were cut short. My dreams were put on hold. My family came together, and did what we needed to do. Being children caretakers of our mother forced us to grow up very quickly. Taking all the responsibilities of the household into our own hands. We watched our mother's career, friends, and LIFE get taken from her. Many family members or people close to us distanced themselves because they were afraid, or didn't know how to react.
My mother was a teacher her whole life and never got to enjoy her well-deserved retirement. It was taken along with her memories, her musical talent, her words, her thoughts, her sense of humor, her love for travel, and love for her job as a teacher. Years before her diagnosis we had all noticed little things about my mom that didn't make sense. One day we got sat down and explained that our lives would never be the same. Being a caretaker for someone with Alzheimer's is heartbreaking, especially when it's your mother. To think, your own mother doesn't know who you are. Our mom was our everything.
Family members like our aunt, and grandpa have helped us through the whole fiasco, and my aunt became my mother's legal guardian. That way she could take care of all the bills, and legal things that come along with this disease. She tells us that our mother would want nothing more than for us to live our lives, so about a month ago she was admitted into an extended care facility. The nurses there couldn't believe we took care of our mother independently with no professional help for as long as we did. My mom is an angel. Everyone she meets she touches their heart. She can't converse anymore, but when she sees me and I see her face light up, I know she's in there. And she knows I'm there, helping her, consoling her, protecting her, washing her, feeding her. She knows it's me. That's what keeps me going. People don't really understand that Alzheimer's is not just a disease affecting elderly people. That's why I wanted to share my story. There are young people being affected directly because of this disease, and we need to get knowledge out there about ways to help.
I wish I had the tools to spread knowledge about situations like my family was thrown Into. Hopefully you share my story and other kids like me won't feel as alone in the world as I did during these past 6 years of my life.
Tags:
Sons and Daughters