Hannah R. - My Father's House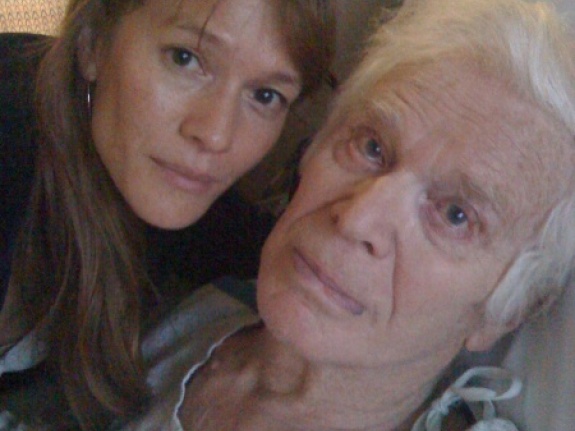 My father has been very sick with Alzheimer's Disease and/or Related Dementia, increasingly since 2008.  Since that time I decided to begin treating him with music and, in May 2011, to begin videotaping sessions with him.  These initial interviews have blossomed into a 2+ years and runing feature film project which I wish to share with everyone to give hope, solidarity and to increase awareness and speed of cure for these terrible diseases. 
I'm his only local relative, however, my sister visits often and helps a lot with all we encounter.  Dad was a busy physician who cared for many senior citizens, a love of culture and very brilliant in the height of his powers.  We continually wish to honor and protect him. 
Here's the initial interview with Dad from May 2011.  Dad's disease is much progressed now and the footage I've collected can show those unfamiliar with what happens to sufferers of these diseases and their careigvers.  This is a small piece:
My Father's House May 2011 Interview
Please find My Father's House Movie on facebook, like us if you wish, and see myfathershousemovie.com for updates and release date.  We are still in production and hope to finish by the end of Summer 2013.
I have created a poetry blog in conjunction with the film and encourage others to write poems with your loved ones and on your own.
http://hannahreimannspoems.blogspot.com/
Thank you, everyone, for sharing your stories....Happy Father's Day to you all as we face the hardships as well as welcoming the next developments in treating, curing and preventing Alzheimer's Disease.
Tags:
Sons and Daughters