Your Brain Should Always Be Top of Mind
Watch the Launch event featuring Former First lady Laura Bush at BeBrainPowerful Instagram Page.
Watch Now
Brain Health
The Brain Health Partnership
Our goal is to improve health outcomes for people living with or at risk of Alzheimer's and related dementias. To accomplish this, we are embarking on a Brain Health Partnership initiative, with others, to make a check-up from the neck up a routine aspect of clinical care, to encourage people to make lifestyle choices that reduce their risk, to accelerate the widespread availability of treatments and medicines, and to reduce health care costs.
Learn More
How We are Accelerating a Cure
We're done waiting. Help us take action and accelerate an Alzheimer's cure for all. Join us!
Watch Video
Disparity
The Changing Face of Alzheimer's
Alzheimer's disproportionately affects Latinos, African Americans, and women. It's time to build a more inclusive Alzheimer's movement.
Learn More
Caregiving
Millennials and Dementia Caregiving
About half of millennial dementia caregivers stated that caregiving interfered with work, and 33% reported severe interference with work.
Download Now
The Role of Tau: What Do We Know?
For 30 years, Professor Claude Wischik, co-founder of TauRx, has explored the role of tau in the development of Alzheimer's and other dementias.
Listen Now
Millennials and Dementia Caregiving
A Letter from Our Chairman

Anyone who has dealt with Alzheimer's knows the terrible toll it takes on patients and their families. I watched in horror as my wife's brilliant, vibrant, extraordinary mother disappeared into the disease in the early 1990s. Alzheimer's is a cancer-sized problem, and it demands a cancer-sized solution.

A Letter from Our Chairman

NIH research funding for Alzheimer's is increasing, but not fast enough to address the crisis at hand. While other disease states have decreasing death rates, the Alzheimer's death rate has increased at a staggering pace. We need increases in research funding to keep up.

A Letter from Our Chairman

Every 65 seconds another family learns a loved one has been diagnosed with Alzheimer's. I've had enough. Join me and demand more funding for Alzheimer's. Together, we will find a cure. Sincerely, George Vradenburg.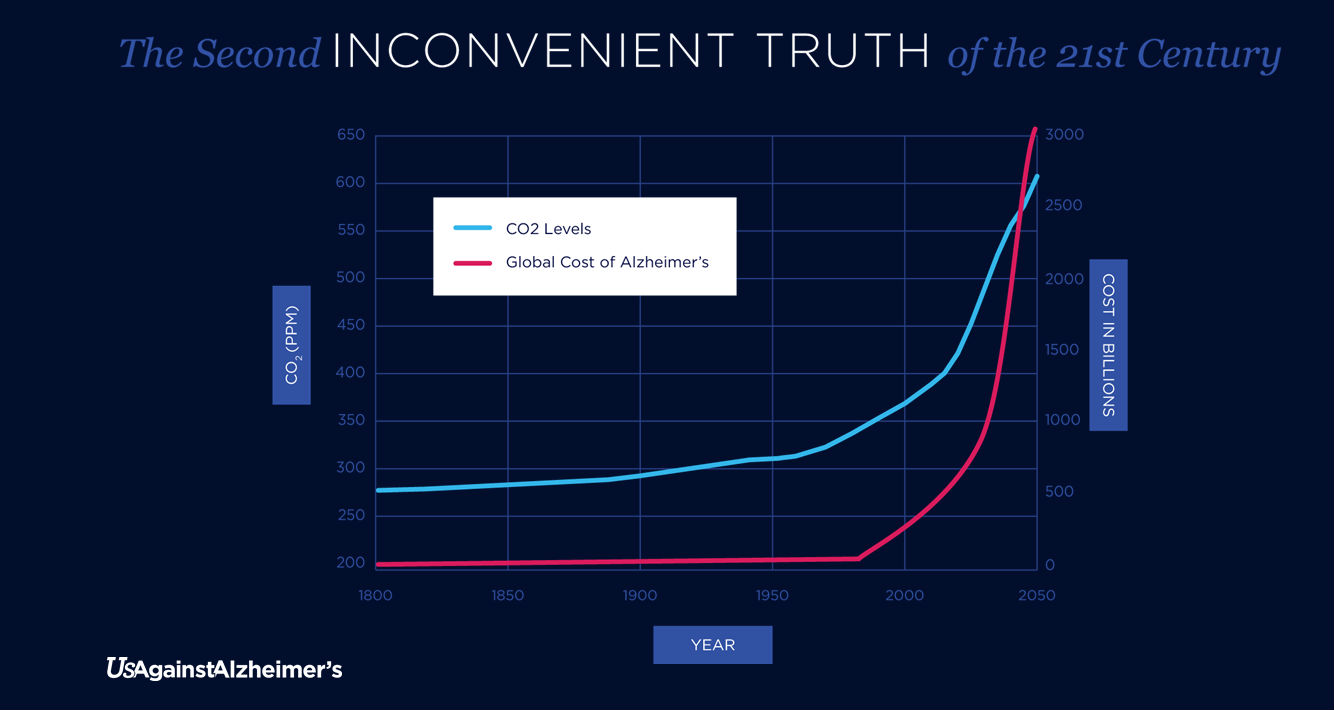 We Are Committed to Stopping Alzheimer's by 2020.
WATCH NOW: UsAgainstAlzheimer's 2018 National Alzheimer's Summit Live Stream

Read more

September 06, 2018

UsAgainstAlzheimer's Welcomes Eli Lilly Report of Positive Phase III Trial

UsAgainstAlzheimer's Chairman George Vradenburg issued the following statement regarding the report by Eli Lilly and Company and Avid Radiopharmaceuticals (a subsidiary of Eli Lilly) that flortaucipir, a Positron Emission Tomography imaging

Read more

July 25, 2018

UsAgainstAlzheimer's Applauds Eisai and Biogen for their Progress Toward a Disease-Modifying Drug

UsAgainstAlzheimer's Chairman George Vradenburg today issued the following statement regarding the report today by Eisai and Biogen at the Alzheimer's Association International Conference (AAIC) that their Alzheimer's Drug BAN2401 demonstrated

Read more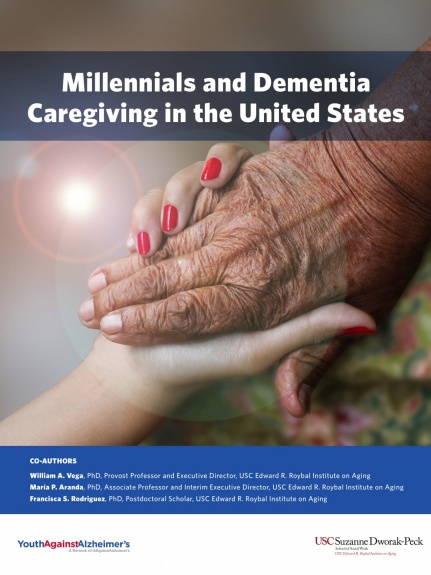 Dementia Caregiver's Report
Millenials and Dementia