October 17-18, 2023
2023 National Alzheimer's Summit
Shifting Science into Practice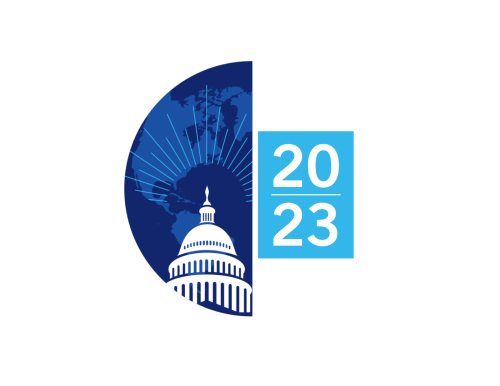 Shifting Science into Practice
Turning cutting-edge advancements in prevention, early detection, and treatments into patient-centered action.
Groundbreaking research on Alzheimer's prevention, advancements in early detection and diagnosis, and breakthrough disease-modifying treatments now position doctors, nurses, and other healthcare professionals to help patients and families more than ever before.
This year's National Alzheimer's Summit brings together international leaders to discuss how to best incorporate these monumental developments into everyday practice to benefit the patients that health providers see while continuing to build on the work still being done to end Alzheimer's.
Day 1
1:15-1:30 – Welcome and State of the Movement
Opening keynote from George Vradenburg, Founder and Chairman, UsAgainstAlzheimer's
1:30-2:15 – Panel #1
Achieving Equity in Alzheimer's Disease
DESCRIPTION: As Alzheimer's therapies continue to make great progress, questions remain about how we can ensure equitable access to the right treatments, for the right patients, at the right time. What do we know--and not know--about the etiology of the disease in and the impact of new treatments on minoritized, and especially Black, populations? Key Question: How do we achieve success with such low rates of racial and ancestral diversity in clinical trials?
2:30–3:15 – Panel #2
New Technologies for Early Detection and Diagnosis of Alzheimer's
DESCRIPTION: Scaling up technologies for early detection of Alzheimer's pathology and cognitive impairment promises to transform the global response to Alzheimer's disease. Digital biomarkers and blood tests to detect the disease are advancing rapidly in clinical practice and will enable a more simple, timely, and accurate Alzheimer's diagnosis. Key Question: What do these tools and technologies mean for patients and their doctors?
3:30–4:15 – Roundtable
Alzheimer's Symptoms and Care
DESCRIPTION: The toolkit for treating people living with Alzheimer's has grown significantly over the past few years, causing providers and health systems to adopt new care and treatment paradigms. This panel will look at high-quality care models and the role of symptomatic treatments for Alzheimer's patients. Key Question: What should become the standard of care in 2024—and what should excellent care look like?
4:15 – Day 1 Closing Remarks

Day 2
1:00-1:25 – DAY 2 SUMMIT OPENING
1:30–2:15 – Panel #3
Meeting Patient Demand for Alzheimer's Treatment
DESCRIPTION: Treatment of Alzheimer's continues to improve with a more patient-centered approach, as new drugs give doctors more options for their patients. Ideally, a patient sees their primary care physician, raises a concern about cognition, has the concern validated, and is given a referral to a physician with the skill, experience, and infrastructure to consider this patient for a new Alzheimer's therapy. Key Question: What do physicians and patients need to know to navigate this brave new world so the patient gets the right drug and in time to make a difference?
2:30-3:30 – Panel #4
One Size Fits One: Precision Medicine and Alzheimer's Prevention
DESCRIPTION: Proactive, precision, whole health medicine is the next frontier in health care. What does this mean for Alzheimer's? Learn how advances in technology, lifestyle medicine, and preventive therapeutics help not only prevent chronic conditions like heart disease and diabetes but also maintain cognition into older years. It is never too early to talk about brain health. Key Question: How are the latest approaches and cutting-edge modalities giving health professionals an edge against Alzheimer's?
3:30-3:45 – Fireside chat with Senator Shelley Moore Captio
3:45 – National Alzheimer's Summit Closing Remarks

2022 National Alzheimer's Summit