Shawn T. - My Turn to Tell What I Remember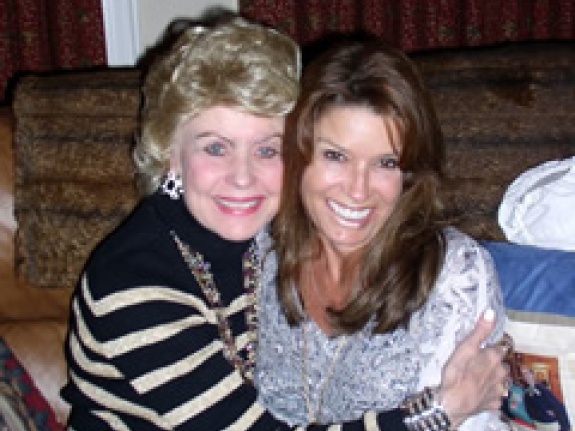 I am the only child of a mother with Alzheimer's. My maternal grandparents died of Alzheimer's in the 1990′s. I am one of the worried well, with three daughters of my own that this disease will continue through the generations. My Grandfather was a graduate of Westpoint- retired as a Colonel in US Army. My Grandmother was a strong, vibrant woman – she lead the life of a military wife traveling the world and raising my beautiful mother. My Mother, what can I say. She was the most beautiful woman; strong, intelligent, savvy and full of love and adoration for her only child.
In the last 5 years, there has been a decline of a woman mentally that is heartbreaking. She is no longer able to drive, handle her finances, live by herself, travel, put on her make up, shop, dance or even dial my phone number. The roles have reversed – I am now taking care of her – no longer able to turn to the woman who gave me advice, had clarity and availability at a moment's notice. Mom relies on me now to tell her and remind her of all of the family traditions we had – all the memories we shared. Remember how fun it was to ask your mom what you were like as a baby, how and when you were born, how you behaved as a toddler, silly, funny stories all the way through the teenage years and as a young adult, and the hard lessons we learned? – now its my turn to tell what I remember.
Tragic, unimaginable and unacceptable. That is why I am in the fight to find a cure for Alzheimer's by 2020. My daughters are growing up without a "present" grandmother to share in their "First's". Mom can't remember their names, my husband's name and I know I am next – my name and eventually my face will be a distant memory for her as well.
Tags:
Sons and Daughters
Activists