Donna G. - Moved and Uplifted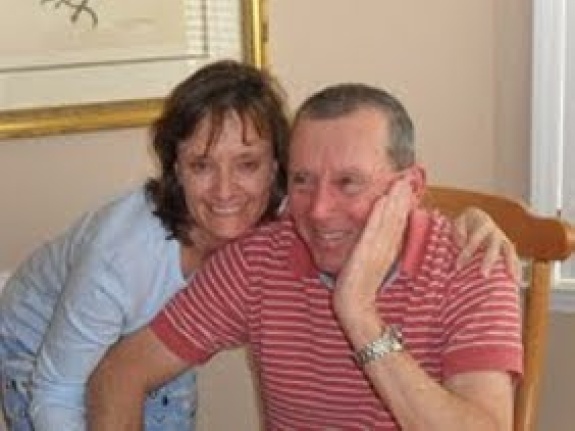 My father is still alive and living with Alzheimer's Disease and the daily struggles that go along with it. My father went missing in Maryland. My mother was attending a conference at Fort Meade, Maryland and my father was supposed to pick her up at 4 p.m. By 5 p.m. he still had not arrived. My mother reported him missing to the Fort Meade police department and called me at my home in Lubbock, Texas. Thus began some of the most terrible hours of my life. My husband Robert called Lori Gillen (a friend of his), the executive director of the Alzheimer's Association in Lubbock. She told him about the Medicalert Safe Return program (of little help to us because my father had not been diagnosed or registered) and that we should get a Silver Alert issued for my father immediately. This phone call and the information Lori gave my husband would ultimately save my father's life. I called the Fort Meade police department dispatcher (an absolutely lovely young woman who was my rock all night long) and told her we wanted them to issue a Silver Alert. She told me she was very sorry but no Silver Alert program existed in Maryland. For the next twelve hours I called hospitals, various police departments, MHMR units, credit card companies to check activity and anyone and everyone else I could imagine might be able to help me. All to no avail.
During the night as I frantically tried to find options, I stumbled upon a nationalsilveralert.org web site and e-mailed them my father's photo and identifying information hoping they might be able to help when they arrived in the morning. At 5 a.m. I headed to the airport to catch a flight to Baltimore. As I boarded the plane, I received a phone call from Neil with the nationalsilveralert.org web site. He told me he had a press release in his hand dated October 1st which announced the implementation of a Silver Alert program in the state of Maryland. Since I couldn't make phone calls, I called Robert (my husband) and asked him to contact the phone number Neil had given me. My husband called and was told by an insensitive DPS employee that they would not even discuss the silver alert or options with anyone who was not in law enforcement. I received this information when I landed in Dallas an hour later. I then got on the phone with the public affairs officer (on a military installation, this is the only person allowed to communicate with media, etc.) at Fort Meade and learned that as of that time, nothing had been done to get information regarding my father's plight to the media. I implored this man to get the information out and told him about the Silver Alert. Then I boarded a plane from Dallas to St. Louis. The public affairs officer put things in motion and the media was notified and a silver alert was issued. Within minutes of the silver alert information being displayed on his car computer, a Maryland DPS officer pulled my father over and he was returned to us safe and sound. We learned later that my father had become disoriented and lost but because he did not have a cell phone, remember the name of the hotel where he and my mother were staying, remember my mother's cell phone number, etc. he was unable to ask for help. Fortunately for us, he drove all night long. He stopped to get gas and a few times tried to ask for directions and assistance but was unable to give the people he asked enough information for them to help him. I can't tell ALL of you what your prayers and love and concern did for me that night. I was so moved and uplifted by it, we all were.
This story was written in December of 2009 and published on the Alzheimer's Reading Room website. I think it is important enough to keep sharing it.
Tags:
Sons and Daughters