George V. - We Will Go Away When Alzheimer's Goes Away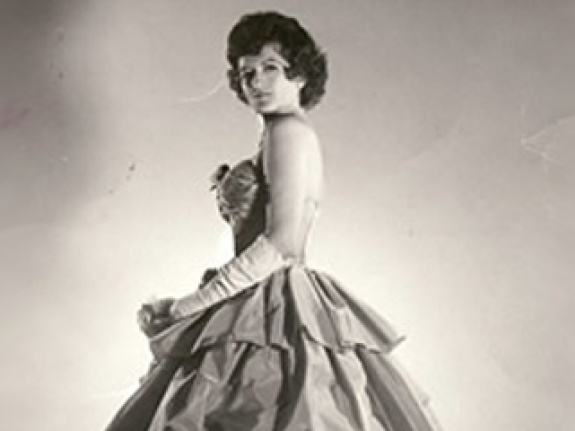 My early up-close-and-personal experience with Alzheimer's was when my mother-in-law Bea Lerner called at 3am to complain about a strange man in her house. My wife and life-partner, Trish, and I immediately went there to find only one man in the house, her husband. When asked about a strange man, Bea pulled us aside and carefully pointed to her husband, saying "that's the strange man, he's nice but I don't know him". After that, the powerful pull of the Alzheimer's downward spiraling trajectory never let up. Years later, Bea Lerner died, in a nursing home, unable to speak, to move, to recognize her daughter.
This disease is a cruel monster. It deserves a brutal response.
I am a lawyer by education, training and profession. My career has included senior positions at CBS (as General Counsel), FOX (as Executive Vice President) and AOL/Time Warner (as Executive Vice President for Global and Strategic Policy), before "retiring" in 2003. And my experience in the law and in policy matters has given me a deep appreciation for the power of Washington policymakers to effect change in the world. So, I, with Trish, set out to get Washington to focus like a laser on this disease through a National Strategic Plan for Alzheimer's that would include substantial and sustained strategic investments in outcomes-oriented research, improved incentives for innovative private sector drug development, and increased Washington awareness of the scope, scale and urgency of dealing with Alzheimer's.
So, in 2003, when first approached by the Alzheimer's Association to launch a fundraising Alzheimer's Gala in Washington, Trish and I said, "yes". Using the Gala as the vehicle to raise awareness of Alzheimer's among policymakers, the very first Gala was headlined by First Lady Laura Bush and former first ladies Hillary Clinton and Rosalyn Carter. Subsequent galas have been attended by Speaker Nancy Pelosi, former Speaker Newt Gingrich, former White House chief of staff Andy Card, Senators and House Members.
Through the Gala, we met and have partnered with Meryl Comer and then John Dwyer and then Patrick Berry - all partners in this cause.
Using other relationships developed through the Gala, Trish and I conceived of an Alzheimer's Study Group patterned after the Iraq Study Group that would recommend a National Strategic Plan for Alzheimer's. The ASG came into existence in 2007, chaired by Newt Gingrich and former Senator Bob Kerrey, and including Sandra Day O'Connor (former Supreme Court Justice), Harold Varmus (Nobel Laureate and former NIH director), Mark McClellan (former head of Medicare/Medicaid), David Satcher (former Surgeon General), and experts in genrontology, communications, and finance. The ASG completed its work and issued its Report in 2009. Both the launch and the final report of the ASG produced widely-attended Senate hearings on the subject of Alzheimer's.
As the ASG did its work, in late 2006, Trish and I (together with Meryl Comer and John Dwyer, and subsequently Patrick Berry) created a political action committee to contribute to the campaigns of candidates supportive of the Alzheimer's cause. That PAC through the 2007-08 and 2009-10 political cycles will have contributed over $200,000 to supportive candidates.
Simultaneously, since 2007, we have supported the development and ongoing operations of a coalition of organizations serving the Azheimer's movement and community. Leaders Engaged in Alzheimer's Disease (LEAD) has been actively engaged in advocating for legislation and regulations.
Following issuance of the ASG Report in 2009, Trish and I began advocacy of the Alzheimer's Breakthrough Act, legislation that would authorize an increase in NIH Alzheimer's investment from today's $469 million to $2 billion a year, a level of sustained investment that could turn the tide on finding a disease-slowing treatment for Alzheimer's. Having personally visited 51 senators, we are pleased that 47 senators now co-sponsor that legislation, together with 129 of their House colleagues. Senators Barbara Mikulski of Maryland and Kit Bond of Missouri and Congressmen Ed Markey of Massachusetts and Chris Smith of New Jersey have been long time Alzheimer's champions, but new champions have emerged in the last two years, for example, Senators Robert Menendez (D-NJ), Kristin Gillibrand (D-NY), Susan Collins (R-ME), and Richard Burr (R-NC).
In this Congression, two other pieces of legislation have been introduced, the National Alzheimer's Project Act and the HOPE for Alzheimer's Act.
Trish and I have been supported in our work by the Alzheimer's Association as we have supported their work, both as chairs of their National Gala and through advocacy in Congress and the Executive Branch. We are independent of the Association but proud of the progress produced by this partnership.
We are committed to this work. As Trish says to members of Congress, "we will go away when Alzheimer's goes away".
Tags:
Spouses and Partners
Activists