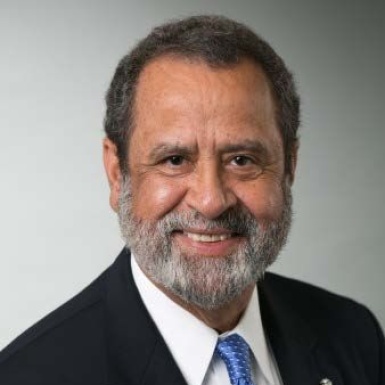 Wayne M. Gatewood, Jr.
Advisory Committee Member, VeteransAgainstAlzheimer's
Wayne M. Gatewood, Jr., joined the Marine Corps in June 1966, and served in Vietnam during June 1968 through July 1969. During active duty, Wayne earned a Bachelor's of Science Degree in Management from Wayland Baptist University, and a Master's of Science Degree in International Relations from Troy State University. After serving 21 years of honorable and active Marine Corps service, Wayne retired from the Corps in July 1987, at the rank of Master Sergeant.
After leaving the Marines, Mr. Gatewood served as a Project and Program Manager in support of a variety of federal government and commercial clients, and during December 1989, established Quality Support, Inc., (QSI) a technical, management, and administrative support services firm that he owned and operated for 27 years. QSI's clients included the U.S. Army, U.S. Air Force, U.S. Navy, U.S. Departments of Commerce, VA, DHHS, HUD; Department of State; the FBI, NASA, DIA, U.S. Coast Guard, NEH, NEA, UNISYS, Humanitas Inc., and other federal government and commercial clients. On June 12, 2008, at a public ceremony, QSI became the founding member of the VA, CVE Verification initiative, having received its Service Disabled Veteran Owned Small Business Verification Letter from then Deputy VA Secretary, Gordon H. Mansfield. Today, Quality Support remains a VA/CVE-Verified SDVOSB with new ownership, as Wayne sold QSI on December 9, 2016.
Mr. Gatewood has been called upon to present expert small business testimony to Congress. He sits on a number of small business and advocacy councils, and serves as a small business advocate while participating in a variety of small business forums. On a volunteer basis, Wayne provides motivational and entrepreneurial seminars and small business briefings to both government and commercial audiences and to Military TAP audiences. Wayne also provides active duty service members and fellow Veterans with cost-free pre-separation/retirement counseling; resume assistance, mentorship, and networking support.
Currently, Mr. Gatewood is the Founder/President, The Gatewood Group, LLC, a SDVOSB that provides world-wide consultant, subject matter expert services, recruiting services, motivational speaking, and federal government small business consulting services.