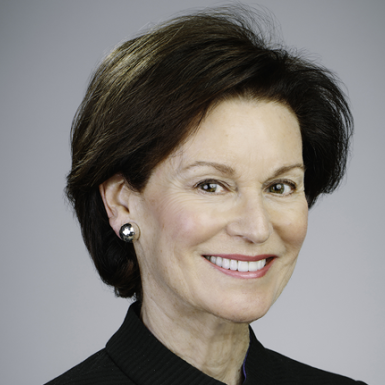 Marilyn Glosserman
(In Memoriam) Board Member
For over forty years, while primarily focusing on her family, Marilyn Glosserman was active in a wide variety of Washington area philanthropic endeavors. She spent many years as a Corcoran Gallery of Art docent and a Hillwood Museum Guide, and was a founding board member of the Washington Conservatory of Music. Through the Marilyn & Michael Glosserman Community Foundation, she supported and engaged with many Washington based educational, media, public policy and arts related organizations.
Marilyn actively pursued an interest in health and nutrition for most of her adult life. Since losing her father to Alzheimer's in 2004 and experiencing the disease's impact not only on its victims but also family caregivers, she developed a stronger interest in Alzheimer's research, and concentrated on understanding how lifestyle and nutritional choices and habits impact neurological, cancer and heart-related diseases.
As a 1969 graduate of the University of Texas in Austin, she received a BS degree with an emphasis in the decorative arts of fashion and interior design.