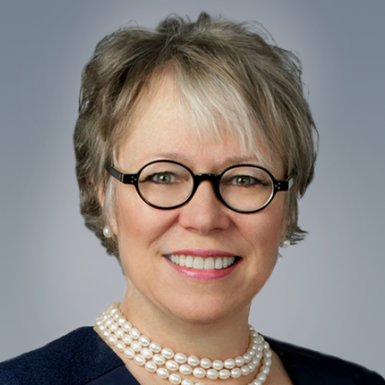 Debra Lappin
Senior Policy Consultant; Faegre Drinker Consulting
Debra serves as a principal with Faegre Drinker Consulting, where she leads the health and biosciences team, and as counsel with Faegre Drinker. She is recognized across government, academic and nonprofit sectors as a leading strategist in public health and science policy.
Debra consults on innovative precompetitive partnerships, global consortia and other strategic alliances among academic research institutions, voluntary health agencies, government and industry. She brings special expertise in regulatory science where her practice leads a range of initiatives for patient engagement in drug development and in the generation of value models for payment and coverage determinations. In this context, she advises on new tools and collaborations to deliver patient data and the patient insights to inform and enable clinical development and access, including: clinical trial design, endpoint confirmation, regulatory submissions and labeling, development of real world evidence, and benefit design. Drawing upon her understanding of health agency trends, law, ethics and practical funding challenges, Debra is able to deliver advice and creative solutions that position clients to take advantage of the "future state" across the federal enterprise.
Debra is skilled facilitator of scientific meetings, bringing an ability to translate and synthesize complex scientific information for diverse audiences and to elicit collective and balanced input. She is respected and trusted by senior leaders across the nation's health agencies, having served on advisory boards to the directors of both the National Institutes of Health (NIH) and the Centers for Disease Control and Prevention (CDC), as President of the Council for American Medical Innovation, and continuing today as a member of the Board of Research!America.
Over seven years, Debra has had the professional pleasure of helping UsA2 design a number of its defining initiatives, such as the Global CEO Initiative on Alzheimer's, the Global Alzheimer's Platform, the Alzheimer's Disease Patient and Caregiver Engagement initiatives, and most recently a focus on a global biomarkers initiatives that is under development.
Bucket list item: Meaningful travel
Favorite book: "Portrait of an Artist" by James Joyce
We shall not cease from exploration, and the end of all our exploring will be to arrive where we started and know the place for the first time.
T. S. Elliot