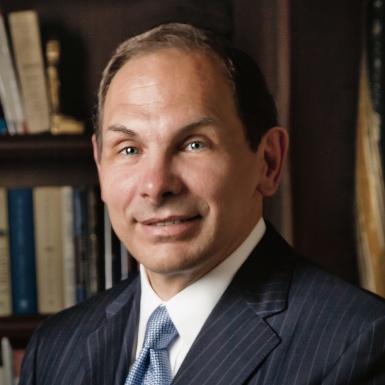 Bob McDonald
Honorary Advisory Committee Member, VeteransAgainstAlzheimer's
Robert A. "Bob"McDonald was nominated by President Obama to serve as the eighth Secretary of Veterans Affairs (VA), and he was confirmed unanimously by the United States Senate on July 29, 2014.
Secretary McDonald led VA in its ambitious transformational journey to be a world-class service provider and the No. 1 customer-service agency in the Federal government to give Veterans consistent, high-quality experiences.
Secretary McDonald's five Veteran-centric strategies effectively improved the Veteran experience, improved the employee experience so employees could better serve Veterans, improved internal support services, established a strong foundation for VA's growing c improvement, and enhanced strategic partnerships across the country. The Harvard Business School judged that, thanks to Secretary McDonald's leadership "team had made impressive progress."
Before joining VA, Bob McDonald was Chairman, President, and Chief Executive Officer of The Procter & Gamble Company (P&G). Under his leadership, P&G significantly recalibrated its product portfolio, added nearly one billion people to its global customer base, and grew organic sales by an average of three percent per year. This growth was reflected in P&G's stock price that rose from $51.10 the day he became CEO to $81.64 the day his last quarterly results were announced— a 60 percent increase from 2009 to 2013. During his tenure, P&G was widely recognized for its leader development prowess. Chief Executive Magazine named P&G the best company for developing leader talent. The Hay Group consistently cited P&G in its top-tier listing of Best Companies for Leadership.
Bob McDonald is personally and professionally committed to values-based leadership and to improving the lives of others. Bob and his wife, Diane, are the founders of The McDonald Conference for Leaders of Character at West Point. Bob is Chairman of the Board of RallyPoint Networks, Inc.— an online community of active duty military members and Veterans. He serves on the Board of Directors of the Partnership for Public Service, Audia International, Inc., the Association of Graduates of the United States Military Academy, the Boulder Crest Retreat Foundation, and the McCormick Research Institute in Orlando, Florida.
Bob McDonald graduated from the United States Military Academy at West Point in 1975. He earned his MBA from the University of Utah in 1978. In 2010 the University of Utah Alumni Association named Bob a Distinguished Graduate. The West Point Association of Graduates named McDonald for its admired Distinguished Graduate Award in 2017. In 2014, The President of the Republic of Singapore awarded Bob the Public Service Star for his work helping shape Singapore's development as an int global companies with Asian firms and enterprises.
An Army Veteran, Bob served with the 82nd Airborne Division. Bob McDonald and his wife are the parents of two grown children and the proud grandparents of two grandsons and one granddaughter.