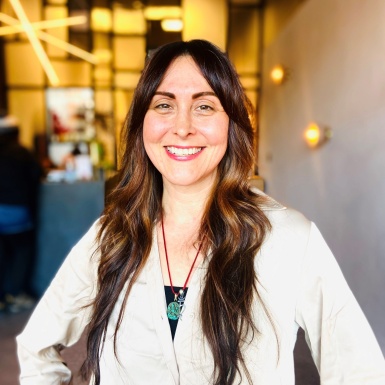 Amber Roniger
Project Manager, A-LIST
Amber works on the UsAgainstAlzheimer's A-List. She is also co-producer of the BrainStorm podcast. Amber provided web/social media outreach for the HarperCollins launch of Meryl Comer's book, Slow Dancing with a Stranger: Lost and Found in the Age of Alzheimer's, and she recently co-created an Alzheimer's Curriculum that has been adopted at an NYC public high school. Amber has extensive experience supporting top-tier executives, including the Yankees Entertainment and Sports Network and the Geoffrey Beene Foundation, for which she was liaison for the national Rock Stars of Science PSA campaign, as well as various media projects.
Bucket list item: Travel through Tibet
Favorite book: "Dr. Doolittle" by Hugh Lofting
Well behaved women rarely make history.
Laurel Thatcher Ulrich