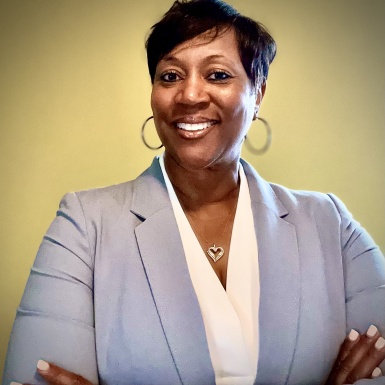 LaShonne Barnes
Director of Institutional Giving
LaShonne joined UsAgainstAlzheimer's as Director of Institutional Giving, with over 15 years of development and revenue generation experience. Her background includes significant work cultivating new relationships and increasing revenue for organizations.
Prior to joining UsAgainstAlzheimer's, LaShonne was Director of Development with Exponent Philanthropy where she led the strategy development and execution to establish, cultivate and steward meaningful relationships with organizations and individuals that serviced the philanthropic community. 
Earlier in her career, she served in various similar roles with Achieving the Dream, Inc., and The American Council on Education, working to build relationships with foundations and industry partners to increase revenue and support the work of these organizations, which led to the enhancement and expansion of their programming, initiatives, and events.
LaShonne has a Bachelor of Science degree in Management Science. She is also a Chartered Advisor in Philanthropy (CAP®)
LaShonne is a native Washingtonian and an avid tennis player.
Favorite Book: The Autobiography of Malcolm X
Bucket List: To attend all the major tennis opens.
 "I've learned that people will forget what you said, people will forget what you did, but people will never forget how you made them feel."
Maya Angelou