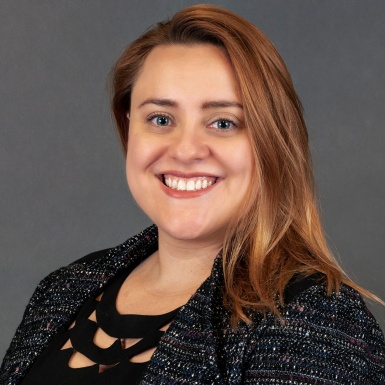 Daphne Delgado
Project Director of Brain Health Partnerships
Prior to joining UsA2, Daphne was the Senior Government Relations Manager at Trust for America's Health where she advanced federal policies on chronic disease prevention and control priorities, including obesity, physical activity, nutrition, social determinants of health and public health funding. Additionally, Daphne has a long history of advocating for community-based organizations, patients, and caregivers through her work at YMCA of the USA and the Pancreatic Cancer Action Network. Additionally, she was the Congressional Hispanic Caucus Institute (CHCI) Graduate Health Fellow for Congresswoman Lucille Roybal-Allard (CA-40).
Daphne has a Bachelor of Arts in Cultural Anthropology and minor in Biology from Duke University and a Master of Public Health in Health Behavior from University of North Carolina-Chapel Hill. Daphne is from Miami, FL and on most weekends, Daphne is outside enjoying DC's beautiful waterways and hiking trails.
Bucket list item: Do a week-long (or longer) white-water rafting trip along the Colorado River
Favorite book: "A Walk in the Woods" by Bill Bryson
Raise your words, not voice. It is rain that grows flowers, not thunder.
Rumi