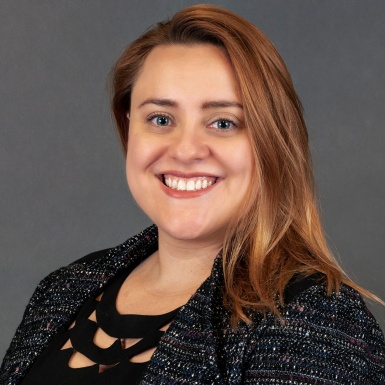 Daphne Delgado
Program Director, Center for Brain Health Equity
Daphne is the Program Director, Center for Brain Health Equity at UsAgainstAlzheimer's (UsA2), where she works to promote brain health equity through public health promotion/early intervention strategies, workforce development and strategic partnership engagement.
Daphne has over a decade of experience in government relations, coalition building, and public health and chronic disease prevention policy, using her experience to advocate on behalf of patients, caregivers, and community-based organizations. Prior to joining UsA2, Daphne worked at Trust for America's Health, YMCA of the USA, the Pancreatic Cancer Action Network, and served as the Congressional Hispanic Caucus Institute (CHCI) Health Fellow for U.S Representative Lucille Roybal-Allard.
Daphne has a Bachelor of Arts in Cultural Anthropology and minor in Biology from Duke University and a Master of Public Health in Health Behavior from University of North Carolina-Chapel Hill. Daphne lives in Miami, Florida. 
Bucket list item: Do a week-long (or longer) white-water rafting trip along the Colorado River
Favorite book: "A Walk in the Woods" by Bill Bryson
Raise your words, not voice. It is rain that grows flowers, not thunder.
Rumi