UsAgainstAlzheimer's Applauds Positive News on Alzheimer's Drug Aducanumab
Statement from George Vradenburg on the announcement by Biogen and Eisai of plans to seek regulatory approval in early 2020 by the Food and Drug Administration (FDA) for aducanumab, an investigational treatment for early Alzheimer's disease.
New Study Highlights Need for Healthcare Providers to Engage Alzheimer's Caregivers
A new study from UsAgainstAlzheimer's and Mayo Clinic spotlights the often-overlooked need for family caregivers of people with Alzheimer's disease to be more engaged by physicians during medical appointments with their loved ones.
A road map for including Latinos and African Americans in Alzheimer's research
Alzheimer's is the only leading cause of death with no current effective treatment or cure. The limited inclusion of communities of color in research will only worsen the outlook, though the success of efforts bubbling up across the country could help us keep pace.
Four former U.S. Surgeons General: Dementia is our top public health crisis
Former U.S. Surgeons General Drs. Richard Carmona, Joycelyn Elders, Antonia Novello & David Satcher call dementia top public health crisis, urge for an annual brain health check-up
More than 180 Health and Alzheimer's Groups Urge U.S. Task Force to Revise Stance and Encourage Cognitive Screenings
The U.S. Preventive Services Task Force (USPSTF), which makes recommendations about preventive clinical services contended in a draft recommendation that there is "insufficient" evidence to warrant doctors conducting cognitive screening for older adults. Public comments on the task force's recommendations are due today.
Cleveland.com: Alzheimer's impact is a societal and economic issue, health advocate says
UsAgainstAlzheimer's and our Chairman George Vradenburg were featured in a Cleveland.com piece.
Engaging Family Caregivers
Alzheimer's research in communities of color
Dementia is our top public health crisis
UsAgainstAlzheimer's Warns of Setback to Prevention and Care
A Letter from Our Chairman

UsAgainstAlzheimer's Brain Health Partnership has issued a Call to Action white paper outlining recommendations for building a better system of care to promote brain health and fight back against Alzheimer's.
Read the Letter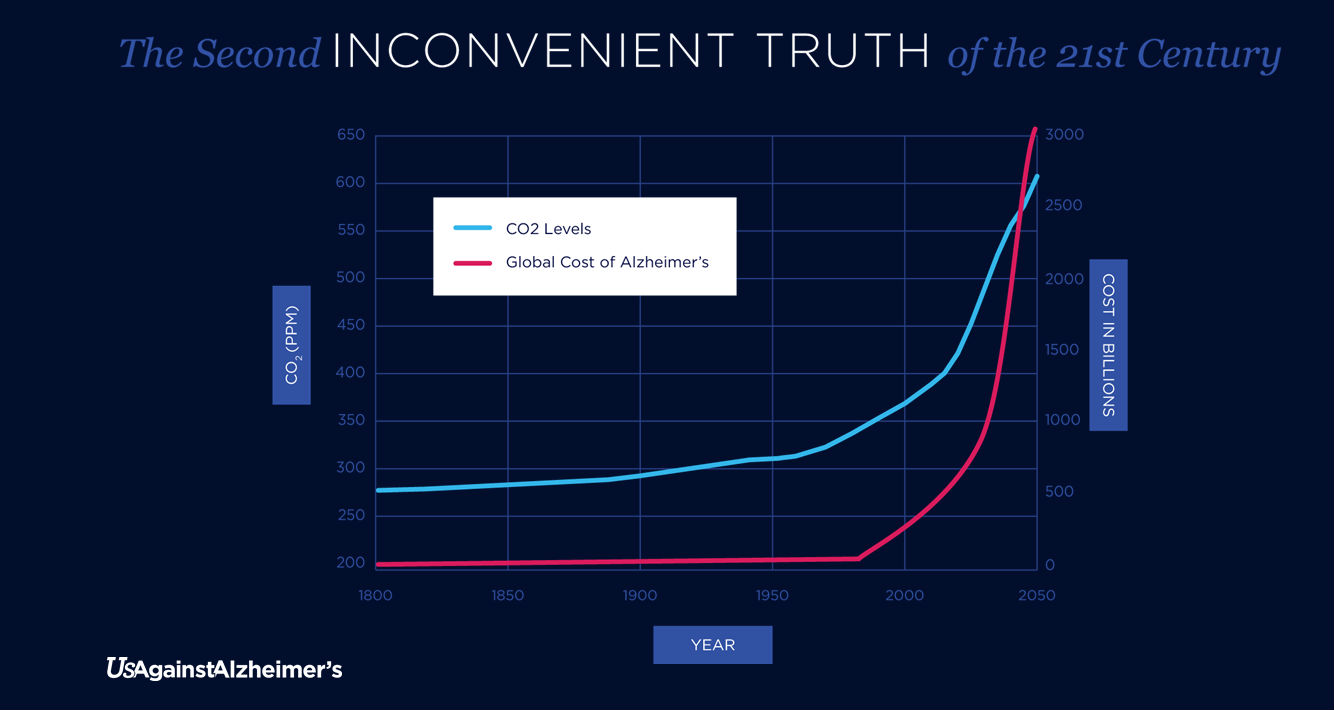 We Are Committed to Stopping Alzheimer's by 2025.
September 06, 2018

UsAgainstAlzheimer's Welcomes Eli Lilly Report of Positive Phase III Trial

UsAgainstAlzheimer's Chairman George Vradenburg issued the following statement regarding the report by Eli Lilly and Company and Avid Radiopharmaceuticals (a subsidiary of Eli Lilly) that flortaucipir, a Positron Emission Tomography imaging

Read more

July 25, 2018

UsAgainstAlzheimer's Applauds Eisai and Biogen for their Progress Toward a Disease-Modifying Drug

UsAgainstAlzheimer's Chairman George Vradenburg today issued the following statement regarding the report today by Eisai and Biogen at the Alzheimer's Association International Conference (AAIC) that their Alzheimer's Drug BAN2401 demonstrated

Read more

Interview with Dr. Michael Rafii

Read more
The Pulse of the Community: Volume 4, Fall 2019