#LetsTalkAlz
Let's Talk Alz this National Alzheimer's Disease Awareness Month
As families begin to gather for the holiday season, we all have an opportunity to open up conversations about Alzheimer's. This virtual tool makes it easy!
Join US today
Become a Member of UsAgainstAlzheimer's and join a movement of people who don't just talk about the Alzheimer's crisis, but boldly step forward to become part of the solution. Defeating Alzheimer's will take all of US. With your help, we can create a world where brain span matches lifespan.
Brain Health Academy Enrollment is Open
Free, evidence-based courses to equip healthcare and wellness providers with the knowledge and resources to help people reduce the risk of dementia and Alzheimer's. Next Session: Smoking and Dementia, October 18, 1pm - 2pm ET
Alz Stories Video Series
Open configuration options Alzheimer's is a complex disease that impacts the lives of millions of Americans, often in very different ways. Learn more about the Alzheimer's journey from people who are living it firsthand. Then, find out how to take charge of your own brain health and what UsAgainstAlzheimer's is doing to promote prevention, early detection, and access to treatments for the nation's sixth leading cause of death.
UsAgainstAlzheimer's: Power of Us
Get to know UsAgainstAlzheimer's, what we've accomplished, and where we're headed through our powerful video introduction.
Say Hello to BrainGuide
Our platform BrainGuide™ empowers people of all ages and communities to understand and take action on brain health and Alzheimer's disease.
Let's Talk Alz this National Alzheimer's Disease Awareness Month
Brain Health Academy Enrollment is Open
UsAgainstAlzheimer's: Power of Us
UsAgainstAlzheimer's is engaged in a relentless pursuit to end Alzheimer's, the sixth leading killer in America. Our work centers on prevention, early detection and diagnosis, and access to treatments – all regardless of gender, race, or ethnicity. To achieve our mission, we give voice to patients and caregivers while partnering with government, scientists, the private sector, and allied organizations -- the people who put the "Us" in UsAgainstAlzheimer's.

Alzheimer's is not a normal part of aging. There are things we can all do to reduce our risk, like eating a healthy diet, exercising, and getting good sleep. People need to know what's good for the body is good for the brain. Learn more about our prevention work and how you can take charge of your brain health.

Early detection and diagnosis give people a better chance of managing the disease. On top of that, current treatments are most effective with patients in the early stages of dementia.
Find out how we are raising awareness of the importance of early detection and how BrainGuide is helping people concerned about their brain health start a conversation with their doctor.

We are working on multiple fronts to get safe and effective treatments into the hands of people who need them most. That includes working to ensure Alzheimer's patients are treated fairly as the federal government considers drug approval and Medicare coverage for treatments.
See how else UsAgainstAlzheimer's is fighting for access to treatments.
Center for Brain Health Equity
Most Alzheimer's patients are women, Latinos, and Black people. As a patient-centered organization, all our work is done with equity in mind, so we are addressing needs of the people who are most heavily impacted by the disease. Learn more about how UsAgainstAlzheimer's Center for Brain Health Equity is working toward a healthcare system that works for everyone.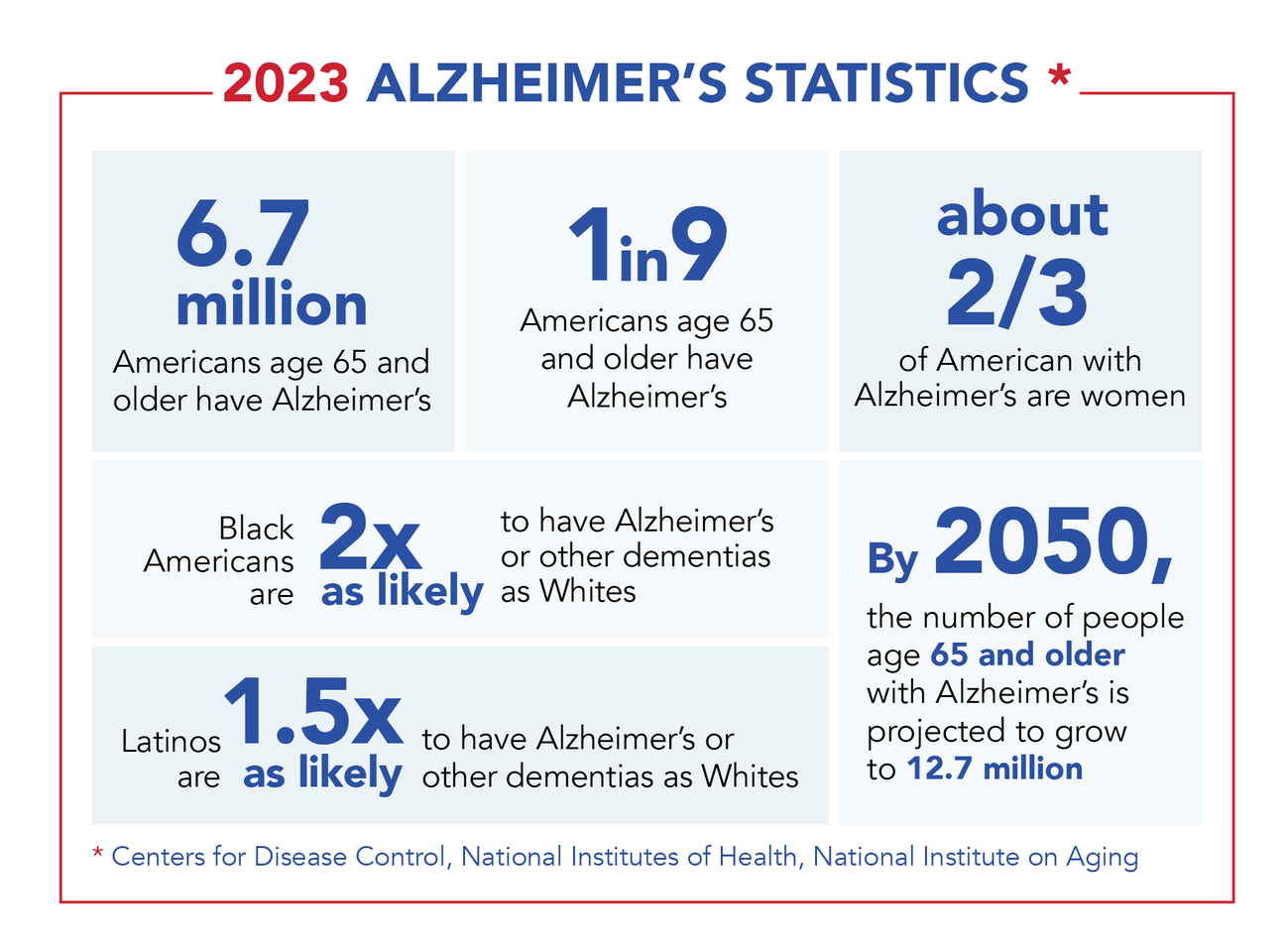 Recent News and Blog Posts