Supporting Families Living with Dementia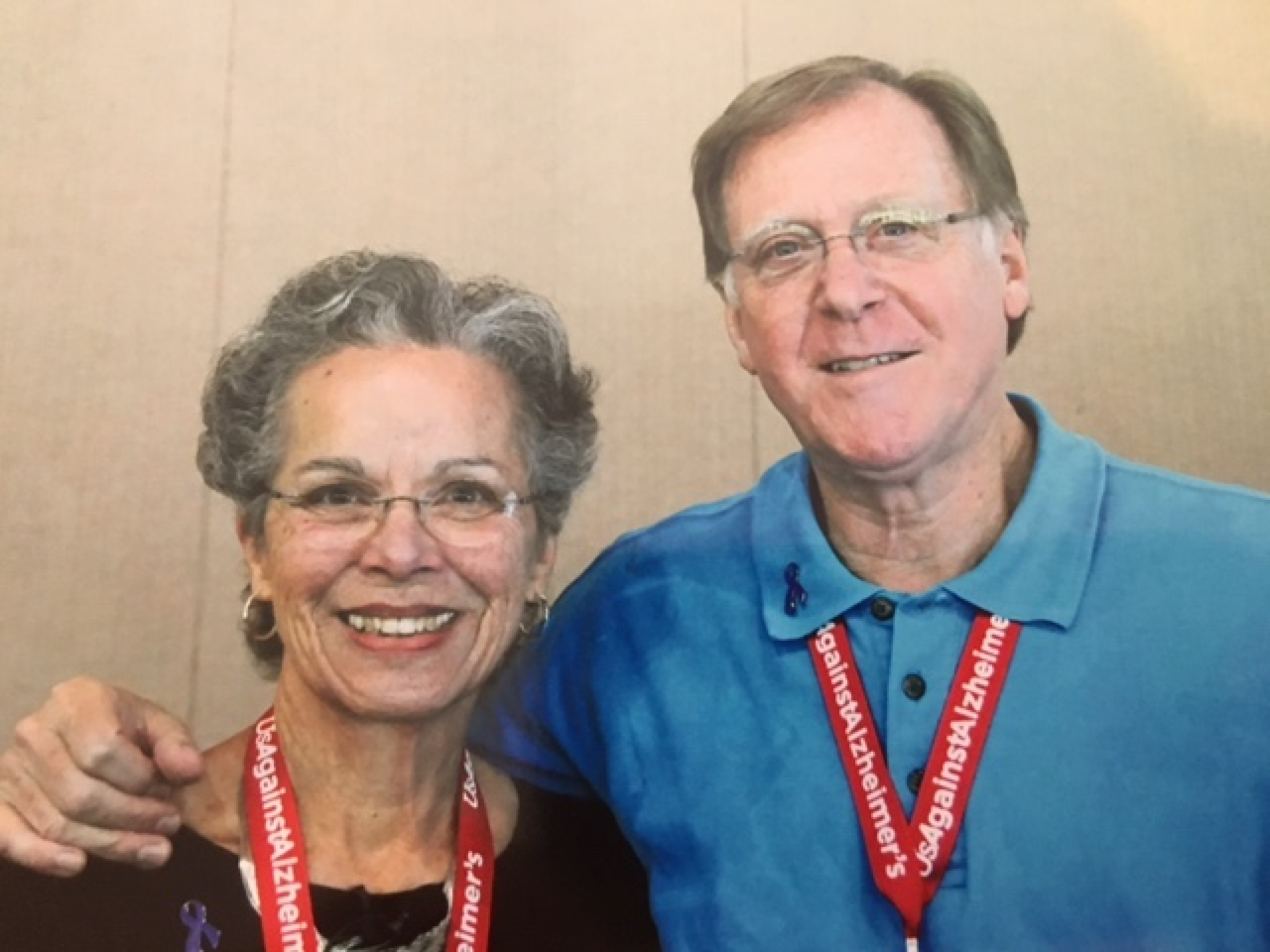 November is both National Alzheimer's Disease Awareness Month and National Family Caregivers Month, and it offers an opportunity to recognize the efforts made to end Alzheimer's and to acknowledge and support family caregivers.
In our nation, 5.8 million people are living with Alzheimer's or a related dementia, and more than 16.1 million family caregivers will provide an estimated 18.6 billion hours of difficult, selfless, and unpaid care in 2020, with a financial value of $305 billion.
The numbers, the sacrifices and the suffering are staggering. And so is the isolation that comes with this disease – an isolation and loneliness that has been made much worse by the coronavirus pandemic that has disrupted so many lives across the nation and the world.
We know the stress, the sacrifices and the loneliness of caregiving only too well. Each of us took care of and lost beloved parents and spouses after many long and arduous years of being family caregivers. 
In times like this, it's not surprising that caregivers can feel overwhelmed. But there are many ways that we all can offer support to help alleviate this burden on our friends and our society. Here are a few ideas for ways to respond to these special designations for November:
Make a call or send a note or card to someone needing encouragement.
Champion brain health for yourself and your family by taking the 30-day

BE BRAIN POWERFUL

™

challenge.
Share your opinions with doctors, researchers, and regulators on what matters most to you by joining the UsAgainstAlzheimer's

A-LIST

.
Ask your members of Congress to increase National Institutes of Health (NIH) funding for Alzheimer's research by $354 million for FY 2021. And while you're at it, urge them to advance a comprehensive national policy on paid family and medical leave for caregivers.
Buy a sheet (or more) of

Alzheimer's semipostal stamps

to support research and medical discoveries to prevent and treat Alzheimer's disease.

These special Alzheimer's disease research stamps were very successful, with more than 8.2 million stamps sold over two years, raising more than $1.06 million for research supported by the National Institutes of Health (NIH). Under federal guidelines, the stamps were discontinued by the U.S. Postal Service in November 2019.
After a great deal of work by Lynda and Kathy Siggins of Mt. Airy, MD, and thanks to the support of prominent allies in Congress and the Alzheimer's community at large, the Postal Service reinstated sales of the Alzheimer's Disease Research Semipostal Stamp effective October 5, 2020. It is now available for purchase at most post offices, and online at https://store.usps.com/store/product/buy-stamps/alzheimers-S_564204. Our goal for the reissue is to sell in just one year what we sold in two years which would raise another million dollars for the NIH by this time next year.  Use them on your own mail and give them as thank you or holiday gifts to family and friends.
Anyone reading this likely has more ideas to add to this list. And it's important to know that no one is expected to tackle all of these suggestions, especially those who are already feeling overwhelmed. Find one thing to start with and see where it goes from there.
For all who are currently struggling with this difficult disease, we stand with you and will continue to work to advance better and more compassionate care, prevention, and a cure. We can do it, but it will take all of US!
Lynda Everman and Don Wendorf are former caregivers and passionate Alzheimer's advocates. Together they have authored or edited half a dozen books on dementia topics and are regular speakers at caregiver conferences. Lynda and fellow advocate Kathy Siggins lead a multi-year national campaign resulting in the Alzheimer's Disease Research Semipostal Stamp. Don, a retired psychologist, has been a professional musician since high school and uses music to connect with and encourage families in local respite programs in Birmingham, AL.
About the Author