October 2017 - Out And About With UsAgainstAlzheimer's
October kicked off with our annual convening: the 2017 National Alzheimer's Summit: Uniting Communities for a Cure. It was wonderful to have advocates from across the country join us in Washington D.C. for this three-day event. Below is more information on our Summit as well as some of the other ways our team pushed for a cure this month.
If you missed the previous posts, check out what we were up to in June, July, August, and September.
Los Angeles, California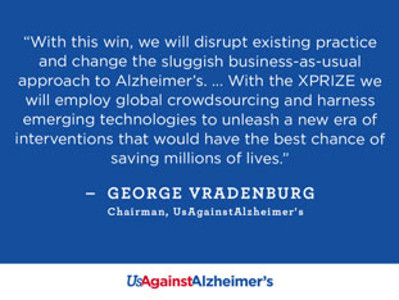 The Alzheimer's team received the top score at the 2017 XPRIZE Visioneers Summit and are now moving forward on a global XPRIZE competition to find a way to predict the appearance of Alzheimer's disease. Our Chairman and Co-Founder, George Vradenburg, along with Age Wave Founder Ken Dychtwald and UsAgainstAlzheimer's Board Members Meryl Comer, John Dwyer and Greg O'Brien, played critical roles in the world-class Alzheimer's team. To learn more, listen to our October Alzheimer's Talks conversation with George Vradenburg and Lisa Genova, a neuroscientist, author of Still Alice and member of the XPRIZE team.
Nashville, Tennessee
AfricanAmericansAgainstAlzheimer's presented the award-winning play, Forget Me Not at the Mt. Zion Baptist Church in Nashville, Tennessee followed by a discussion with a panel of local Alzheimer's experts. It was sponsored by the Global Alzheimer's Platform Foundation and supported by the Meharry-Vanderbilt Alliance, the Vanderbilt Center for Cognitive Medicine, and Meharry Medical College.
Jacksonville, Florida
Just finished Alzheimer's event with Rev. Sharpton in Jacksonville. Shared intimately about his life & mom who forgot all of it after AD. pic.twitter.com/sARgr8tVvQ

— Stephanie J. Monroe (@SMonroe2020) October 9, 2017
UsAgainstAlzheimer's Summit in Washington D.C.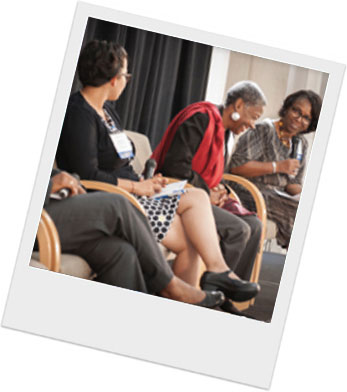 Over three exciting days, our 2017 National Alzheimer's Summit: Uniting Communities for a Cure brought together advocates from across the country. The convening started with the 2nd Annual Alzheimer's Disparities Symposium: Diversifying the Race for a Cure and Care to address disparities in brain health and research for communities of color. The second day featured panels on progress to stopping Alzheimer's – including the status of the drug pipeline, early detection and diagnosis, brain health and market readiness and accessibility for new treatments.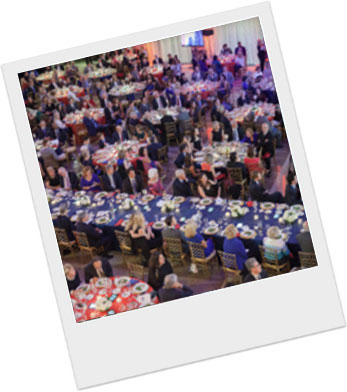 Over 500 people joined us for the Trish Vradenburg Out of the Shadows Dinner, where we honored the life and legacy of our Co-Founder Trish and presented awards to care partner and advocate Daisy Duarte, Senator Roy Blunt (R-MO), Senator Debbie Stabenow (D-MI), and our Corporate Champion IBM Watson Health. Washington Post columnist Sally Quinn also led a powerful conversation with five women making change in the fight against Alzheimer's: Kim Campbell, Lauren Miller Rogen, Dr. Reisa Sperling, Phyllis Ferrell and Dr. Goldie Byrd.
On the last day of the Summit, we hosted a Capitol Hill advocacy day where activists from around the country spoke with over 100 House and Senate offices, urging their Representative and Senators to have a greater focus on stopping Alzheimer's disease.
At the Summit we launched our newest network, VeteransAgainstAlzheimer's, recognizing that Alzheimer's disease is a rapidly growing health care challenge in the veteran community and veterans face unique risk factors as a direct result of their military service. UsAgainstAlzheimer's board member Shawn Taylor is leading this effort.
NIH - Rockville, MD
UsAgainstAlzheimer's was a sponsor of the National Research Summit on Dementia Care at NIH, which brought together researchers and advocates from across the country for critical discussions on improving care and support for people with Alzheimer's and their care partners.
WomenAgainstAlzheimer's, under the leadership of WA2 President Jill Lesser, hosted a listening session on the eve of the first Summit day titled "Women Take the Mic," where panelists candidly discussed the disproportionate impact of Alzheimer's on women as well as issues relating to care, service and support for people with Alzheimer's and their care partners.
In the news
Jason Resendez, Executive Director of our LatinosAgainstAlzheimer's network, joined the WashingTech Policy Podcast to discuss how technological advancements help us compete in the battle against Alzheimer's.
The U.S. Postal Service announced it will release an Alzheimer's semipostal stamp on November 30 with proceeds going to fund critical Alzheimer's research at NIH. UsAgainstAlzheimer's advocates Kathy Siggins and Lynda Everman led the campaign for an Alzheimer's semipostal stamp. Click here to read a profile of Kathy Siggins and her 17-year effort.
UsAgainstAlzheimer's Board Member Greg O'Brien wrote about the fits of rage that come with Alzheimer's, and how his faith helps him cope. Read Greg's story in HuffPost.
In The Washington Post, UsAgainstAlzheimer's activist Michael Ellenbogen wrote about his experience living with a diagnosis of Alzheimer's for over 10 years, but a new test indicated he may not have it after all. This story highlights the importance of early and accurate diagnosis.
About the Author