Mandy Moore and a Show for All of Us – This is Us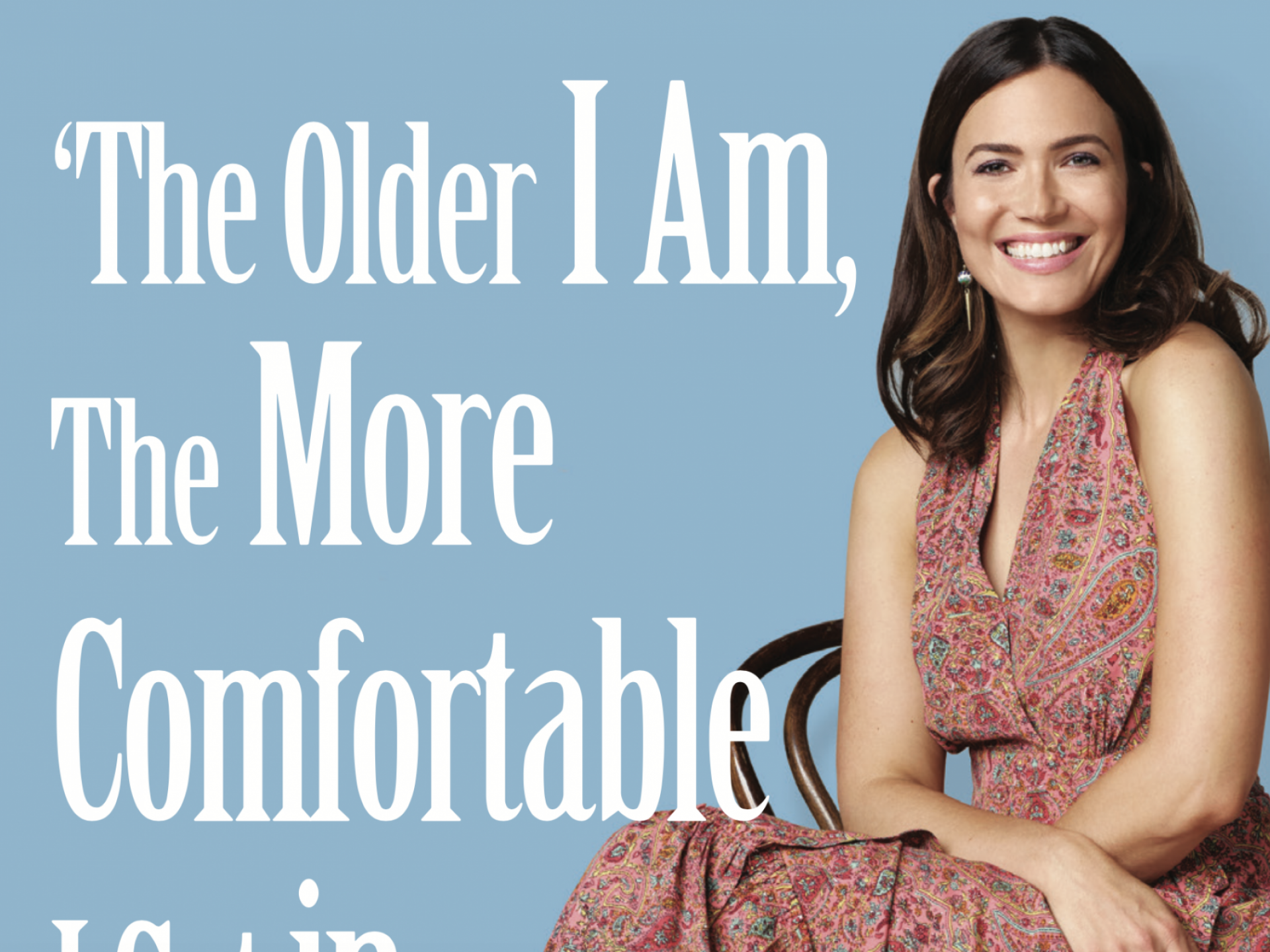 When I think back to Season 4 of This is Us, I'm reminded of the overwhelming emotion that I felt watching as Mandy Moore's character, Rebecca was hearing for the first time that she had mild cognitive decline. Beside her was her son Randall. At that moment, I remember thinking, "FINALLY" – there on the screen of a major television show seen by millions, a conversation has begun. Alzheimer's disease is coming out of the shadows.
And now Mandy Moore, This is Us and Alzheimer's are getting more attention with a cover story in the new issue of Parade. She's being recognized for her role as Rebecca. In the feature, she does a joint interview with Greg O'Brien, a member of the UsAgainstAlzheimer's board who has written about his life after a diagnosis of early onset Alzheimer's. As she prepared for her role as Rebecca, Mandy read Greg's book On Pluto: Inside the Mind of Alzheimer's about his experience after being diagnosed at age 59.
Their joint Parade interview is moving, compelling and real.
This kind of thoughtful discussion and increased attention on Alzheimer's and dementia is long overdue.
Since our team launched the women's network at UsAgainstAlzheimer's, we've been devoted to shining a light on the fact that women, particularly women of color are disproportionately impacted by this disease. Women are twice as likely to develop Alzheimer's as men. African Americans are roughly twice as likely to have Alzheimer's and related dementias, and Latinos are 1.5 times as likely.i Women are two-thirds of the nation's 16 million Alzheimer's caregivers. Women pay the majority of the direct cost of Alzheimer's. It's estimated that women bear 80% of the disease's total economic burden, including medical costs, elder care, and assisted living.ii
Amid these staggering statistics we are left with the reality that early detection and diagnosis is not the norm for this disease. Overall, 25-to-40 percent people over 65 have some form of cognitive impairment – yet between 60 percent and 80 percent of these cases go unrecognized. Providers often don't raise the topic. Families are often too afraid to start the conversation.
That's why a show like This is Us is so important. This is Us is providing an inside look at how a family copes with an early diagnosis. They grapple with the decisions about clinical trials. They balance work, caregiving and child care. Just like so many people across our country. Just like us.
I had the chance to talk with Mandy Moore about our work in women's brain health (pinch me!). She is as authentic as she is kind. What struck me the most was her disciplined approach to understanding the disease and the ways in which so many of us have been impacted by it. She is tenacious about her research, talking to people with lived experience like Greg, meeting with scientists and researchers. She wants to understand our lived experience. She wants to know us so that she can portray the character of Rebecca with integrity.
Mandy has been very interested raising her voice in support of women's brain health and our Be Brain Powerful® campaign. This campaign empowers women to take charge of their brain health, and the campaign changes the conversation from worry and hopelessness about Alzheimer's to one of hope and empowerment.
UsAgainstAlzheimer's is honoring Mandy at our upcoming Trish Vradenburg Be Brain Powerful® dinner with the Bea Lerner Valor Award. This award is given in honor of our Founder, Trish Vradenburg's late wife's mother, Bea who was diagnosed with Alzheimer's in 1987. The award is given annually to someone who is coping with dementia or advocating on behalf of the millions of families who suffer.
Thank you, Mandy Moore, for bringing your gift to raise awareness of Alzheimer's, for promoting women's brain health and for being part of the "Us" in UsAgainstAlzheimer's.
Brooks Kenny is executive director of WomenAgainstAlzheimer's, which is part of UsAgainstAlzheimer's, and director of the Be Brain Powerful campaign.
i https://www.alz.org/alzheimers-dementia/facts-figures ii https://assets1b.milkeninstitute.org/assets/Publication/ResearchReport/PDF/dementia-v5.pdf
About the Author