Father's Day: A Refection through the Prism of Alzheimer's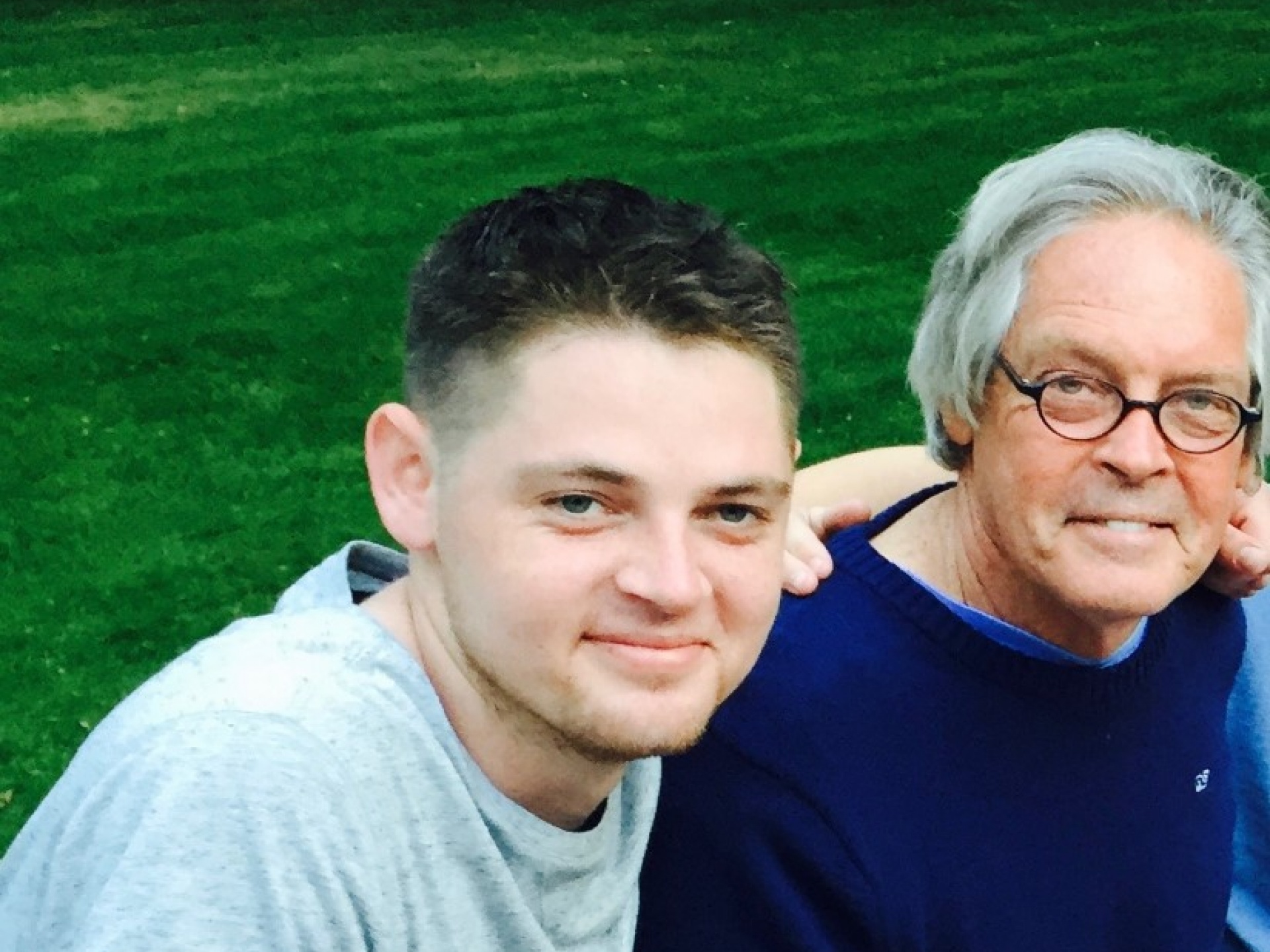 The wind has shifted on Cape Cod. A rusted iron cod on the weathervane at the gable end of my barn is pointing southwest, a warning of foul weather fast approaching from the nor'east. The weathered New England cedar shingles at a precise nine-inch roof pitch are wet today with a fine mist. Near a side door, framed by lobster buoys washed up on the shoreline, a simple white dory window box is filled with colorful perennials. The barn has the feel of a dune shack, a writer's retreat at the end of a barrier beach—all of it natural, a reflection of the memories snug within.
All the more as Father's Day approaches. But as Albert Einstein once observed, "Memory is deceptive, colored by today's events."
On a shelf in my studio is a small ceramic elephant holding a fishing pole. I purchased it years ago from a gallery in Santa Fe, a cerebral place of awe-inspiring natural light. The ceramic serves to remind me daily of the need for retention and focus. The artwork has a place of prominence. It is the elephant in the room.
Outside a sea of late spring dandelions outside the barn is leaning toward Cape Cod Bay in a stiff wind, a wave of yellow. They capture my attention. I am drawn to the cluster. The dandelion—a French derivative for "dent de lion," the tooth of a lion, with its sharp yellow leaves and believed to date back 30 million years—is born as a flower, becomes a weed, dies slowly from the head down; then its white, fluffy seeds, gentle blow- balls, genetically identical to the parent plant, blow away to pollinate the world.
And so it is with Alzheimer's.
The studio next to my house, a replica of an antique, as I am at 70, is filled with memories. The kind of memories, though, that are framed and hang on walls and placed on bookshelves. The other memories in my journey are fleeting. I look to the walls and bookshelves to connect the dots. The two rooms of this studio with the wide-panel wood floors reveal a time capsule of newspaper and magazine clippings, stacks of books, photos of the renowned, the infamous, and other memorabilia. I am innately connected to all this in my journey with dementia that has taken so many of my family members over the years.
Everything in this room, on the lip of Father's Day, tells a story, purposefully arranged in almost chronological order, as if to remind, almost reassure, its occupant of a timeline, a collective long-term memory, the hard drive of one's life, the answers—from historic events, to family photos, to memorabilia.
In a curious contradiction, there's a hint of eclectic New York and Boston family roots, which clash over sports: framed headlines of the New England Patriots, Red Sox, Boston Celtics, and Boston Bruins, alongside classic black-and-white photos of a young Mickey Mantle, Yogi Berra, Joe DiMaggio, and Lou Gehrig. On a shelf below, a 1917 photograph of a sullen Babe Ruth in a Boston Red Sox uniform stares out blankly. There is a quote of Ruth's below it: "Never let the fear of striking out get in your way."
Ground zero of these memories are family photos, scores of them, arranged in almost chronological order, so as to offer the perspective of a timeline when time seems to have no anchor. On my oak desk are black and white framed photos of my paternal and maternal grandparents, my many siblings, my wife of 43 years, my three children, scores of nieces and nephews. Between my wife Mary Catherine and me, there are 45 nieces and nephews. I'm concerned that my obituary someday will sound like a cult. Perhaps in some Irish ways, it is. After my father, Bronx-born, Francis Xavier O'Brien's passing—a second-generation Irish American like my late mother Virginia, who together in love made ten children—I became the patriarch of this family, and a patriarch-in-residence of my wife's fine family, the McGeorges of Phoenix. Reluctant at first, I've tried over the years to offer support, love, and encouragement. On the subject of support, I've had to redefine the traditional definition. I have plenty of money, but it's just tied up in debt now...
Father's Day has me reflecting on all this, and striving to leave behind a legacy of love, as imperfect as it is; of forgiveness, as fleeting as it can be; of faith that is hard to grasp at times, of humor that sustains us like faith; of never giving up. Never.
I'm staring now in my office at a photo of my paternal grandfathers, Edmond O'Brien, who served with distinction in the U.S. Army during World War I, discharged on Sept. 21, 1919. In the photo, he's holding tightly his young boys, my dad and his younger brother Larry. My paternal grandfather died along with my paternal grandmother Helen Clancy O'Brien, of the "Quick Consumption," Tuberculosis. Later my father's brother Larry died of Alzheimer's and before my father's death, he was diagnosed with dementia. In the photo to the right is my maternal grandfather George Brown, a successful New York City developer and Brownstone owner in the 1920s, who forgave the mortgage and rental debts of others in the Great Depression so they would have life. He, too, died of Alzheimer's, as well as my mother—long, fierce battles, a road map today as the demon Alzheimer's chases me.
In an adjacent room are more family photos, also arranged in a chronology—my oldest son Brendan, now Associate Creative Director for Small Army in Boston, in his Nauset High School baseball uniform; my daughter Colleen, now a teacher in Baltimore with two beautiful children, at an Alzheimer's walk years ago in Boston's Seaport District; my youngest son Conor, now my associate, sergeant-in-arms, at the helm as a youth on our Boston Whaler out on Pleasant Bay.
I love my family far more than they know. But there's much they don't know about his journey, as close as they are.
Greg O'Brien is author of On Pluto: Inside the Mind of Alzheimer's, the first book written by an investigative journalist embedded inside the mind of Alzheimer's chronicling the progressions of his own disease. He is a member of the Board of Directors of UsAgainstAlzheimer's.
About the Author