It's time to pick up the pace on Alzheimer's prevention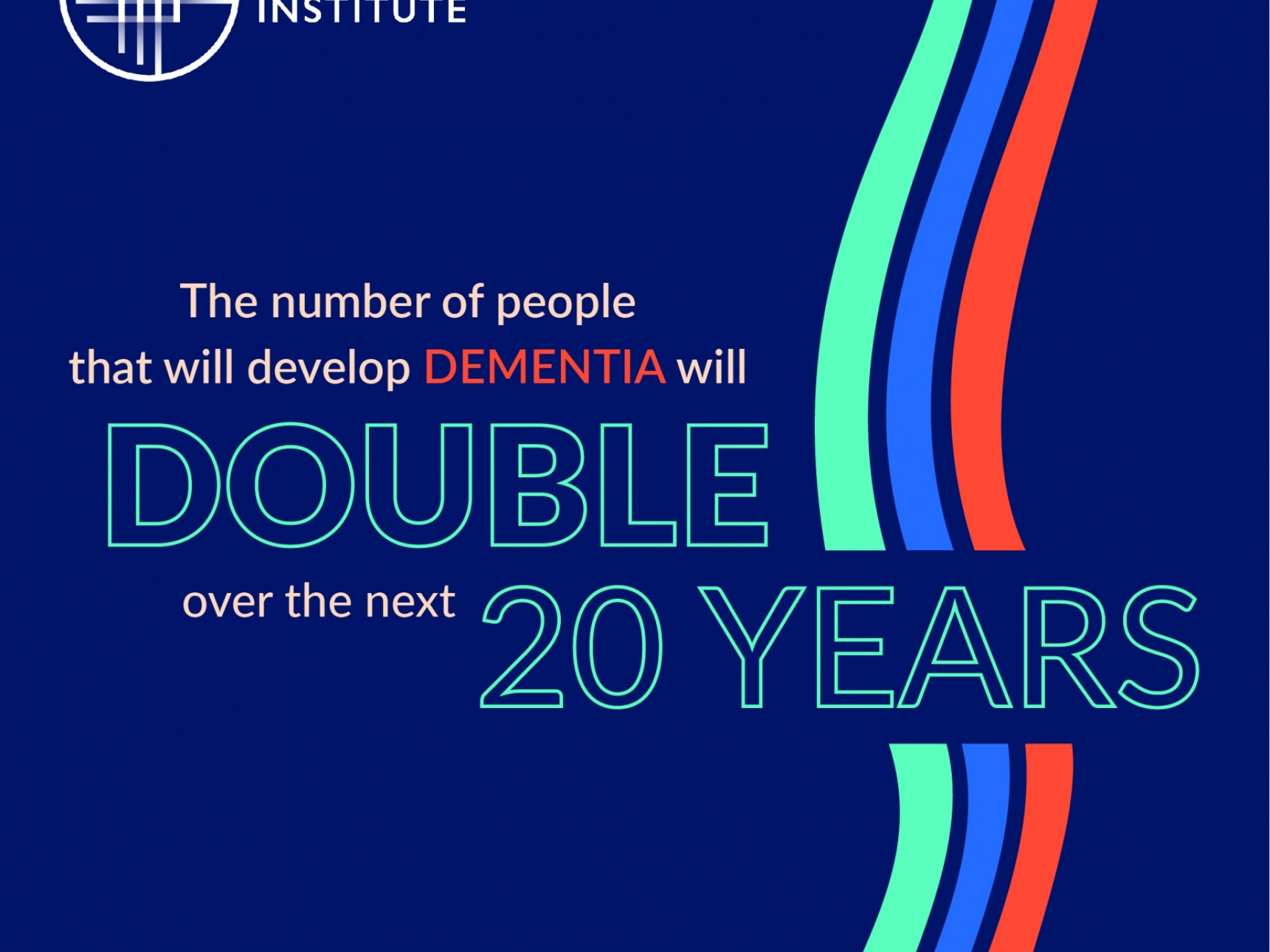 It's time that we own up to a harsh reality: Our nation's healthcare and economic systems are not prepared for the toll that dementia and Alzheimer's are expected to take on America's aging population. Given the latest trends in demographic data, there is growing concern that the U.S. is failing to focus on brain health and ways to potentially prevent the devastating impact of Alzheimer's disease that is currently on pace to hit millions of American families.
UsAgainstAlzheimer's has been sounding the alarm on these issues, promoting more attention to brain health, and urging more aggressive steps on prevention. And a new report by the Milken Institute, an independent thought-leadership organization and economic think tank, adds heft to the timeliness and importance of our concerns.
The Milken Institute report, released today, urges our nation to double down on efforts to reduce the cost and risk of dementia and outlines a series of recommended action steps. This report solidifies consensus among scientists, economists and healthcare experts on the need for action on brain health. Together with AARP, UsAgainstAlzheimer's was pleased to be a collaborator on the report and also to co-author the foreword.
The recommendations in the Milken Institute report echo a number of high-potential system reforms urged by UsAgainstAlzheimer's earlier this year in our call for action on brain health.  
Specifically, the Milken Institute report highlights the need to promote strategies that maintain and improve brain health across the lifespan and the importance of increasing access to regular brain health checkups and early diagnosis. Specific action steps include: developing better tools and resources for physicians and other healthcare providers to promote healthy brains for patients of all ages, before and after symptoms of cognitive impairment are present; public awareness campaigns to raise awareness of modifiable risk factors associated with cognitive decline (e.g., hypertension, diabetes, diet, exercise, sleep, obesity, depression, and social engagement); and a national Medicare and Medicaid dementia prevention and detection strategy.
Importantly, the Milken Institute report also highlights the disparate impact that dementia has on women and communities of color. It urges intensified focus on and increased investment in underrepresented communities, particularly when it comes to improving representation of diverse populations in clinical research. A report by Florida International University and UsAgainstAlzheimer's  issued earlier this month concurs, and calls for more research on non-pharmacological interventions to reduce the risk of Alzheimer's disease and related disorders among African Americans and Latinos.  
It is critical that policymakers and health system leaders move to implement these recommendations as quickly as possible.
In addition, this intensified focus on brain health and the potential of prevention is driven and informed by increasing scientific evidence that supports additional research into risk reducing and behavior modifying measures that may slow or even possibly prevent cognitive decline. Paired with concurrent efforts for a pharmacological treatment or cure, we would be doing everything we can to stop this insidious disease in its tracks as quickly as possible.
As the science has advanced and there is greater attention on brain health, it is our view that the nation's strategies on prevention should advance too. As such, we believe the time has come for an expanded national Alzheimer's prevention strategy with a clearer, brighter North Star.  
The Lancet Commission suggests that one in three dementia cases may actually be preventable – rendering millions of families spared and millions of healthcare dollars saved. For this reason, UsAgainstAlzheimer's is calling for a time-based national prevention goal. Groups including the Milken Institute, the U.S. Centers for Disease Control and Prevention and Wake Forest University have all affirmed the importance of this step. We will continue to work with our partners across top thought-leadership, research and government entities in this expanded call to action on prevention.
Along with the Milken Institute report, a recent survey shows strong demand for brain health and prevention from Alzheimer's patients and caregivers. An UsAgainstAlzheimer A-LIST® survey revealed that 71 percent of respondents believe individuals should begin to pay attention to their brain health as early as age 40. The findings are a recognition that people more than ever understand the need today for a system of care that treats the brain as it has been treating other organs – like the heart, lungs, breast, or prostate – for decades. The survey also indicated that 76 percent of respondents said their healthcare providers had never brought up brain health during a routine visit.
The UsAgainstAlzheimer's research and the Milken Institute report show how brain health fits into an optimal system of care. As the demand by consumers grows for strengthening brain health, they will need healthcare providers who talk with them every year about their cognition, just as they do about their other health signs (think weight, cholesterol and blood pressure) and government policies that encourage and pay for brain health check-ups.
Our nation must continue to pay greater attention to brain health with expanded research, provider education and government policies. It is imperative that the U.S. pursues ways to prevent this disease with the same vigor as it races to treat and cure it -- and it's time to pick up the pace.
About the Author