This American Heart Month, Give Your Brain Some Love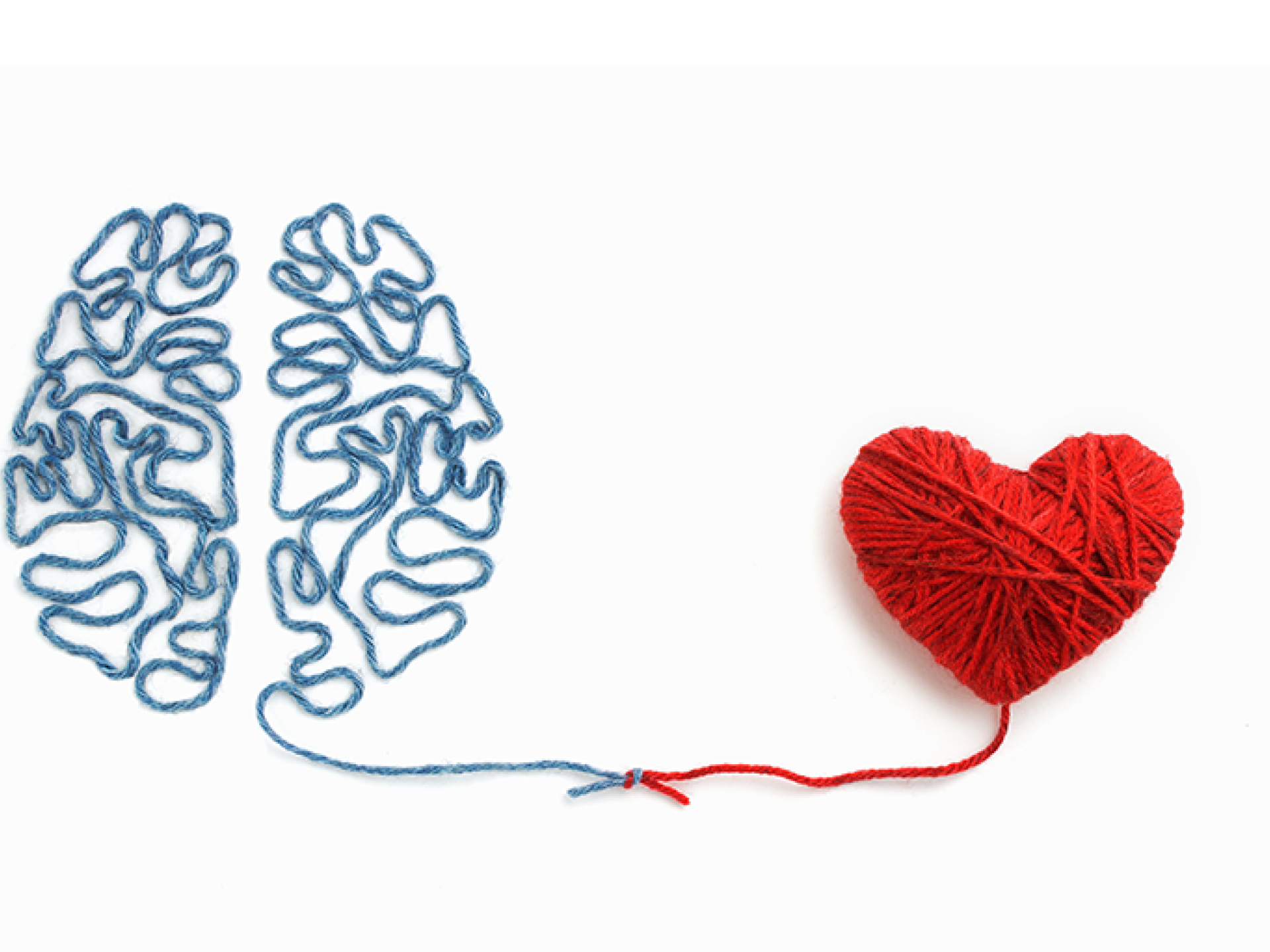 This February, our team at UsAgainstAlzheimer's is celebrating American Heart Month. We are joining with advocacy groups, including the American Heart Association and AARP, to encourage people to take action to improve their cardiovascular health – and in doing so, improve their brain health, too. This is no detour from the race to end Alzheimer's; on the contrary, it is part of our resolve to fight dementia on all fronts.
A new report issued today by the Global Council on Brain Health (GCBH) validates and reinforces this "heart/brain" connection. GCBH is an independent collaborative, created by AARP, to provide trusted information on how people can maintain and improve brain health. Its guidance is based on the foremost thinking from scientists, doctors, scholars, and policy experts around the world.
UsAgainstAlzheimer's stands in solidarity with the GCBH, which issued helpful recommendations for actions adults can take to help their brain health as they age.
"This is the latest affirmation that actions to improve heart health will benefit brain health – and that actions to strengthen brain health will support heart health. This report has valuable advice and recommended steps for people to improve the health of the brain and their heart," said George Vradenburg, chairman and co-founder of UsAgainstAlzheimer's, who worked with GCBH on this new report.
 The report's practical brain health tips for individuals include:
Talk to your doctor about ways to support and optimize your brain health at all life stages. Consider a cognitive assessment to establish a baseline.

Get moving. Strive for at least 150 minutes of moderately intense aerobic activity and two or more days of muscle-strengthening activities every week, and lead a physically active lifestyle throughout the day. Exercise is one of the most important things you can do to protect your heart and brain.

If your blood pressure is higher than 130/80

,

talk to your healthcare provider about changes in diet and/or weight loss to lower it.

Have your cholesterol regularly tested.

If you feel symptoms of a stroke or see signs of a stroke

,

call for emergency help

.

Contact your healthcare provider if you have any concerns about an unusual o

r

irregular heartbeat.

Check labels on prepared and packaged foods and limit salt intake.

If you don't drink alcohol

,

don't start

.

If you do drink, limit alcohol to no more than one drink a day for women and two drinks a day for men

.

 If you smoke

,

quit. If you don't smoke, don't start.

 Aim for seven to eight hours of sleep in a 24-hour period.
The report also offers helpful tips to healthcare providers on how best to connect brain health and vascular disease for their patients, encourage the adoption of healthy lifestyle habits, and undergo early treatment for cardiovascular risk factors to reduce risks for cognitive impairment.
So this February (and beyond!), give your brain some love – and take care of your heart at the same time.
For more information about UsAgainstAlzheimer's work to promote brain health, visit https://www.usagainstalzheimers.org/learn/brain-health.
Kelly O'Brien is executive director of the Brain Health Partnership.
About the Author