Coronavirus Crisis: Advice from Dementia Caregivers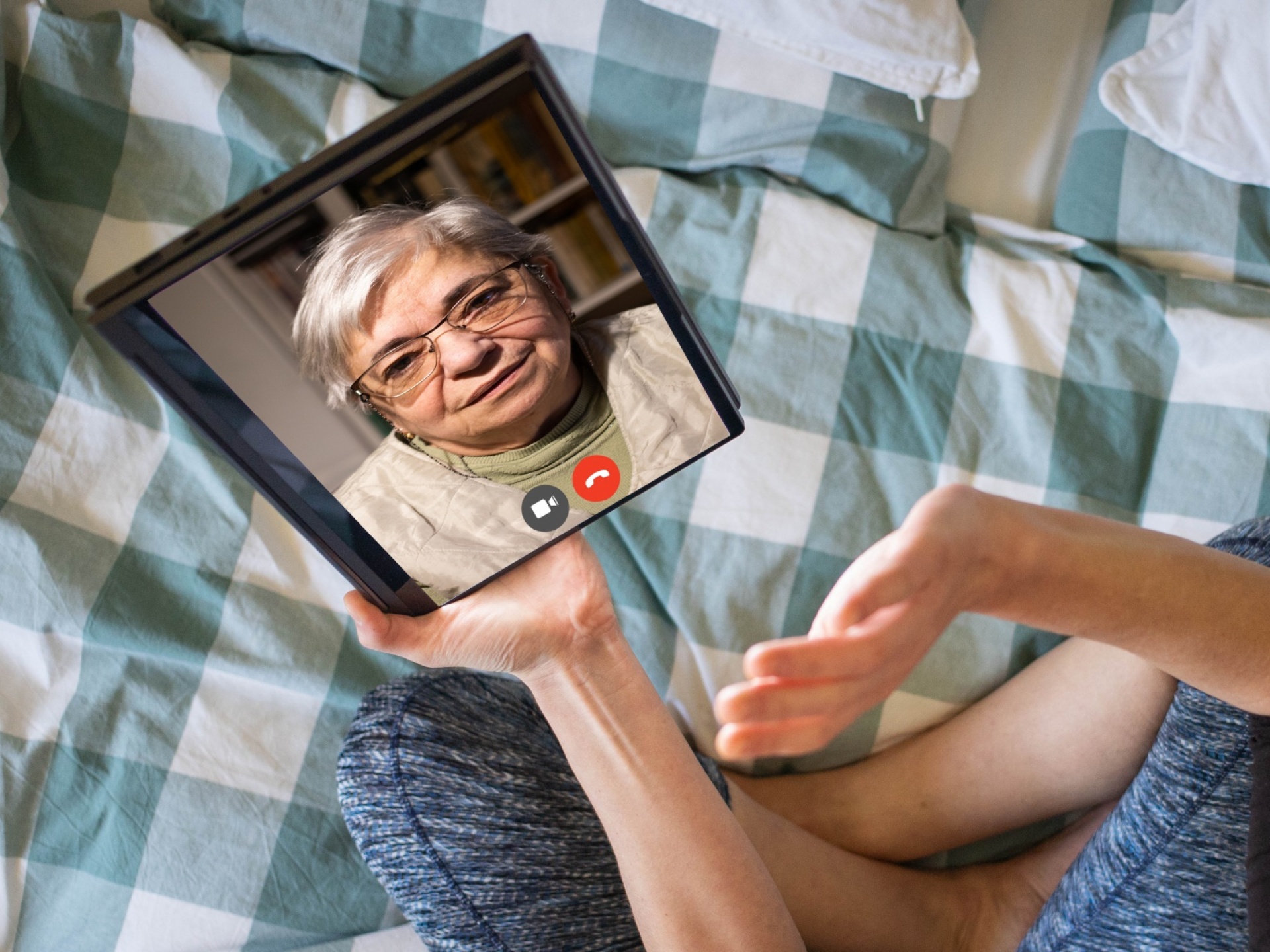 Our new survey by UsAgainstAlzheimer's A-LIST® shows that the coronavirus crisis is causing significant isolation and stress for caregivers of people living with Alzheimer's and dementia, but the survey also contained a wealth of helpful coping advice from caregivers.
Alzheimer's family caregivers are the frontline healthcare workers in their homes and already manage increased isolation and stress. The current crisis has exacerbated these problems with widespread social distancing, isolation, and quarantine orders across the country. Day programs for people with dementia that provide respite for caregivers have been canceled. Some caregivers have canceled home health aides to maintain social distance. And many caregivers who have loved ones in memory care or assisted living feel more stressed because they can't visit with them or communicate with them easily.
Caregivers shared advice on how to manage stresses and anxiety during this deeply uncertain time. We hope you find their advice helpful and inspiring. Here's what they told us in answers to an open-ended question in the survey.
Stay connected with family and friends
"Keep in touch in every way you can – phone calls, social media, Zoom, FaceTime, texting. Check on others who maybe isolated as well. Look outside yourself."
"Utilize social media but only as much as it helps – sometimes you need a break from that too!" 
Maintain a routine for yourself and loved one with dementia
"Get outside every day. Shower every day. Put on 'real' clothes every day."
"Do everything you can to keep yourself and your loved one connected to those they love. Use creative ways to give your loved one structure to their day, that's as close as possible to their prior routine. It seems this is not the time for them to learn anything new."
Do positive things to keep spirits up
"Listen to and read POSITIVE things, MEDITATE, JOURNAL, write to, email, phone all of your friends and tell them something happy & positive. Contact people from your way long past."
"Be open to ideas that don't sound promising at first by may turn out to be positive. Come up with a mantra that we are not separate but safe."
"Work on hobbies, play or learn an instrument, read, listen to music, walk outside on nice days."
"Love your pet or get a pet."
"Watch upbeat shows rather than dark, depressing ones. Eat well even if you are eating alone."
Exercise and get outside
"Be sure to get outside every day [if you can]. Search out beauty in nature."
"Do gardening, clean out your garage, walk your dog, visit a park. Nature is a great healer!"
"Get out and walk (keeping a safe distance from others) once or twice a day. Wave or say hello to friends or strangers you pass."
"Appreciate the good: the cloud formations, the birds, reduced noise."
Tackle small projects on your "to-do" list
"Work on your to-do list, do a project you bought supplies for but haven't started."
"Find different things to do around the house. Today I cleaned out the cabinet in my bathroom."
"Enjoy it! It's a time to organize a drawer or closet, play games, work on the yard, play with your pets, clean something in your house you never have, etc."
Find support and pray
"Keep the mind, spirit and soul active; walk in faith, hope, and humor."
"Stay positive. If you need help don't be afraid to ask."
"Attend religious services online or through Facebook."
"Self-care, self-love, and self-preservation are key to survival."
"Find support groups using Zoom. Honestly there's so much more support and community available now for those of us who are isolated in general, it feels easier to find creative groups and community and support groups than there was before."
Laugh
"Keep your sense of humor and if you never had one, get one."
"Laugh, laugh, laugh – by watching funny cat videos if you like, or babies laughing."
Advice for Caregivers with loved ones in memory care or assisted living
"My sister and I don't try to explain COVID-19 to my father because he won't understand and won't remember. We tell him every day that we are both sick and the doctor wants us to stay at home, so we don't infect others. It's a brand-new story for him every day. We just pray that the Lord comfort and care for my dad and the other memory care residents on a daily basis as they adjust to this new way of life."
"The nursing home where my Mom is FaceTimed my Dad so he can see and talk to Mom. She is non-verbal and pretty much unaware of her surroundings, but it means the world to Dad to be able to see her. He usually goes to spend time with her at least once daily."
"My mother has Alzheimer's and her [assisted living community] has put 'Window Visits' in place. I can see my Mom face-to-face through glass and talk via cellphone headphones. This is helping me a lot."
Stay informed through reliable sources, but don't watch TV news all day
"Don't overdo watching the news. Stay informed through credible sources."
"Don't listen to or read about the virus effects all day long."
For the latest news and guidance on COVID-19 from government and health leaders, among the best sources of reliable information are:
UsAgainstAlzheimer's is planning more surveys on the effects of the coronavirus on people in the Alzheimer's community in the weeks ahead, and we'll continue to share the results.
About the Author