COVID-19 and Dementia: Lessons for the Next Pandemic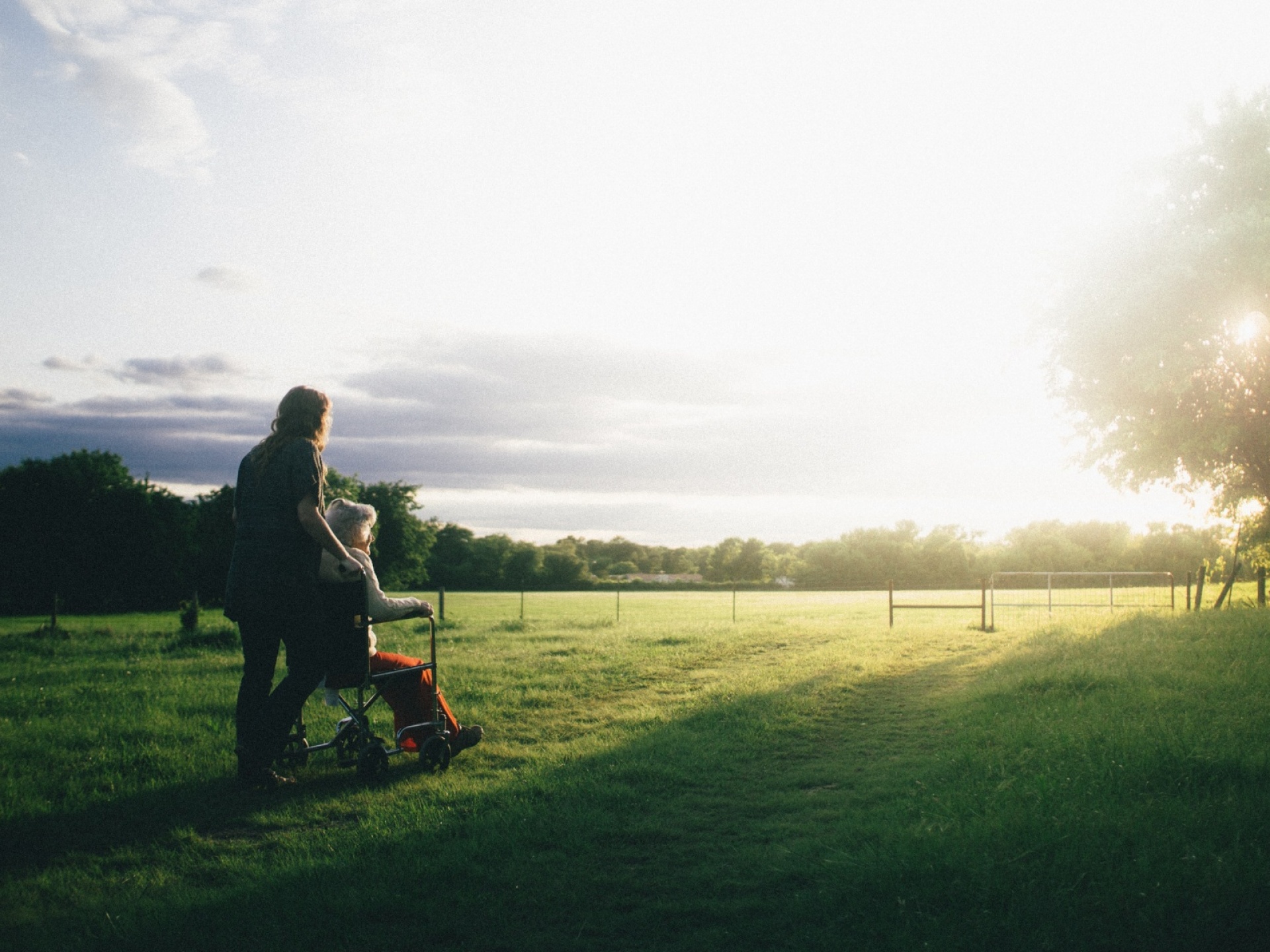 People with dementia and care partners are among those hardest hit by the COVID-19 pandemic, particularly Black and Latino families. A new UsAgainstAlzheimer's A-LIST® survey shows ongoing closures and restrictions continue to seriously affect the memory and behaviors of those living with Alzheimer's and other dementias, and cause enormous ongoing stress for caregivers.
In our September A-LIST survey, we asked respondents, "What do you think your local, state and federal governments, and community-based groups, should be doing to help those living with dementia or mild cognitive impairment and their caregivers to prepare for the next pandemic?" Here are some of their ideas.
Increase Protections in Nursing Homes and Long-Term Care
"A hell of a lot more than they have been doing. How about first of all protecting those in nursing and retirement homes from those infected being allowed back in?"
"Allow family caregivers to be Essential Workers so they can continue to provide support in hospital and facilities."
"Quick reliable testing at care facilities is critical. It's so important for families to visit their loved ones."
"Government should provide grants for more iPads for residents and family members; intercoms for window visits; increased funding for enhanced staffing and bonus pay."
"Make sure they have a contingency plan for those people suffering from dementia and Alzheimer's in place that is shared ahead of time with caregivers and families."
"Train public, medical staff, and nursing homes on care during a pandemic, such as facilitating social distancing for all and ways patients/families/public can entertain themselves if they must be isolated."
"Stock up on PPE, have plans in place (just like active shooter drills, or post 9/11 strategies."
"Simple information in various languages that emphasizes what is recommended, why, and how.  Find ways that allow for better connection - communication, even visiting."
Coordinate Across Government
"Need to have some type of a plan that is the same with all the towns, cities, counties, states.  If one county allows something, all should allow that too. Need to follow CDC and expert guidance, noting that as scientific evidence becomes available, new guidelines may follow, too. This should be a health issue, not a political one."
"There should be ONE organization or government department that people living with dementia, cognitive impairment, or their families and caregivers can contact to make sure they are prepared for and have access to any support they need - such as PPE, food delivery, medication delivery, rent support – basically whatever is needed to safely isolate or quarantine. These people should also be the first to be tested and tested frequently to keep them and their loved ones safe."
"Perhaps begin roundtable discussions with caregivers, nurses, city leaders, to come up with potential solutions."
Improve Support Systems for Caregivers
"Recruit more specialized professionals to assist individuals and caregivers; train, pay more. Provide centralized agency to provide resources. Create network of volunteers to undertake essential tasks like grocery shopping."
"Make sure there are safe places caregivers can go to get a break and advertise them. Provide low cost/free respite care. Provide lots of education and counseling to address stress, depression and isolation."
"I feel that more resources such as financial assistance should be provided to caregivers so they can have the ability to hire respite caregivers who are continually testing negative for COVID-19."
Improve Access to Services, Necessities and Technology
"Education for the elderly in online shopping and use of curbside pick-up. Increase availability for meal delivery."
"There need to be better avenues in place for getting necessities such as groceries and prescriptions.  Currently, at least where I live, the one grocery delivery option costs $11 and cannot take food stamps.  That's a pretty big blow to low income people who are high risk."
Educate Health Care Providers on Impact for People with Dementia
"Should train medical professionals to understand the effect of social distancing on people with dementia, particularly confusion and delirium caused by hospitalization if family isn't allowed to be present."
"Trained dementia professionals should understand that isolation and loneliness for those with dementia can kill them...more so than the pandemic."
To address these challenges, at 3:30 p.m. EDT on October 21, UsAgainstAlzheimer's will hold a Town Hall conversation "COVID-19 and Dementia: Lessons for the Next Pandemic" as part of our National Summit. Guests include New Mexico Governor Michelle Lujan Grisham; Dr. Ken Davis, President of Mt. Sinai Health System; Terry Fulmer, President of the John Hartford Foundation; and Edwin Walker, Deputy Assistant Secretary of Aging of the Administration on Aging within the Administration for Community Living. They will discuss how our country can build resiliency against future pandemics to protect the dementia community. Registration is free – Click here to sign up and learn more.
About the Author