Register for the 2019 National Alzheimer's Summit TODAY!
Join UsAgainstAlzheimer's and a dynamic group of multi-sector partners as we set goals and share strategies for developing a culture of brain health in homes, communities, and health systems.
BIOSPACE: "A Devil of a Disease": The Current Alzheimer's Pipeline
Chairman and co-founder of UsAgainstAlzheimer's, George Vradenburg, on the current approaches to battling this disease.
LUNDBECK: Welcome to the New Era of Alzheimer's Research
AD PACE founding sponsor, Lundbeck, explores how people with Alzheimer's and care partners are shaping the future of drug development.
Brain Health Redux
UsA2 chairman and co-founder, George Vradenburg, reflects on the organization's recent work and renews a call for a brain health check-up as a basic part of routine care.
FORBES: 3 New Alzheimer's Studies' Goal: 'Preparing Us For A Cure'
George Vradenburg, the co-founder and chairman of the UsAgainstAlzheimer's advocacy group, is a man on a mission. And he is in a hurry.
UsAgainstAlzheimer's Statement On Passage of AB 453 in California
Ensuring that all EMTs receive dementia training and guidance on how to best interact with and treat those living with cognitive impairment is a necessary step towards readying our entire healthcare system to improve the lives of those living with Alzheimer's and dementia.
2019 National Alzheimer's Summit
The Current Alzheimer's Pipeline
New Era of Alzheimer's Research
Passage of AB 453 in California
A Letter from Our Chairman

UsAgainstAlzheimer's Brain Health Partnership has issued a Call to Action white paper outlining recommendations for building a better system of care to promote brain health and fight back against Alzheimer's.
Read the Letter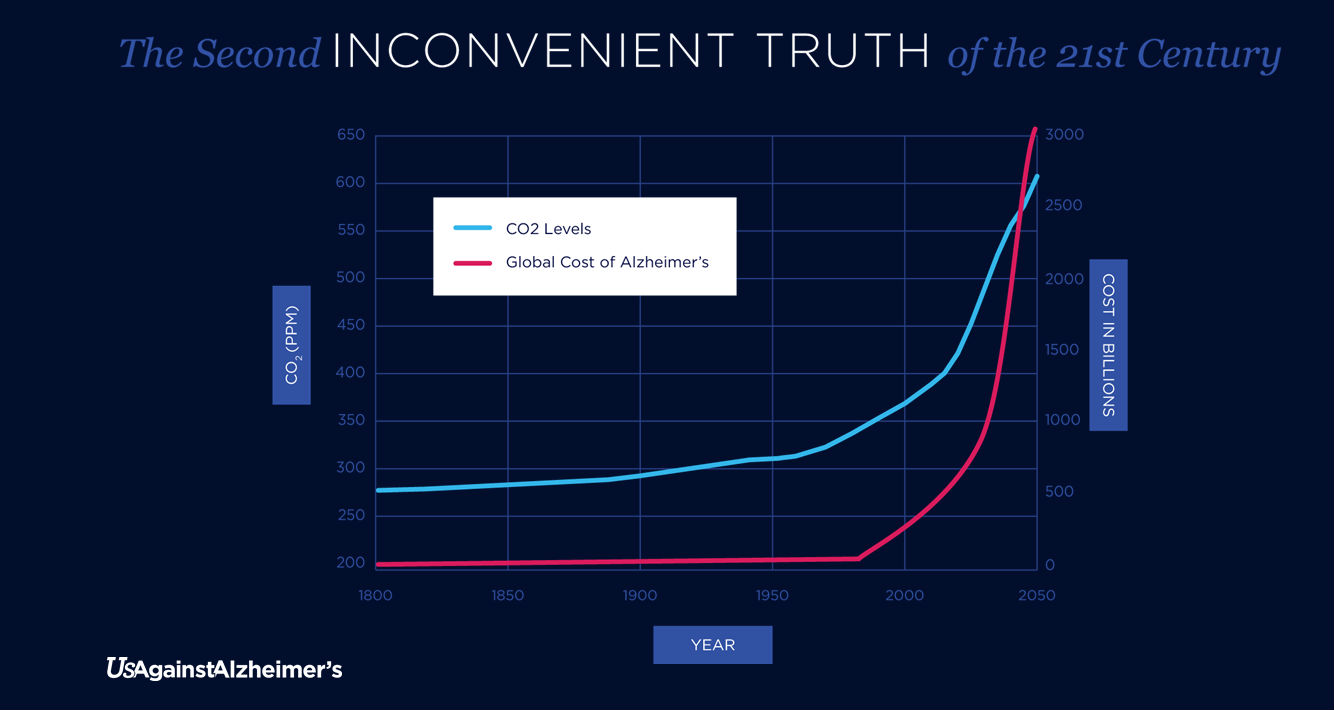 We Are Committed to Stopping Alzheimer's by 2025.
The Pulse of the Community: Volume 3, Spring 2019