New Report: Non-Pharmacological Interventions for Alzheimer's Show Promise
UsA2 Urges Medical System Engagement with Science Around Prevention and Early Detection, Lifestyle Changes, and Comorbidity Management to Reduce Risk and Rate of Cognitive Decline
This World Alzheimer's Month, Let's Talk About Dementia
Lynda Everman, Alzheimer's Semipostal Advocate and founder of WomenAgainstAlzheimer's and ClergyAgainstAlzheimer's, teaches us to multiply our voices and grow the Alzheimer's movement.
Register for the 2019 National Alzheimer's Summit TODAY!
Join UsAgainstAlzheimer's and a dynamic group of multi-sector partners as we set goals and share strategies for developing a culture of brain health in homes, communities, and health systems.
BIOSPACE: "A Devil of a Disease": The Current Alzheimer's Pipeline
Chairman and co-founder of UsAgainstAlzheimer's, George Vradenburg, on the current approaches to battling this disease.
LUNDBECK: Welcome to the New Era of Alzheimer's Research
AD PACE founding sponsor, Lundbeck, explores how people with Alzheimer's and care partners are shaping the future of drug development.
Brain Health Redux
UsA2 chairman and co-founder, George Vradenburg, reflects on the organization's recent work and renews a call for a brain health check-up as a basic part of routine care.
2019 National Alzheimer's Summit
The Current Alzheimer's Pipeline
New Era of Alzheimer's Research
A Letter from Our Chairman

UsAgainstAlzheimer's Brain Health Partnership has issued a Call to Action white paper outlining recommendations for building a better system of care to promote brain health and fight back against Alzheimer's.
Read the Letter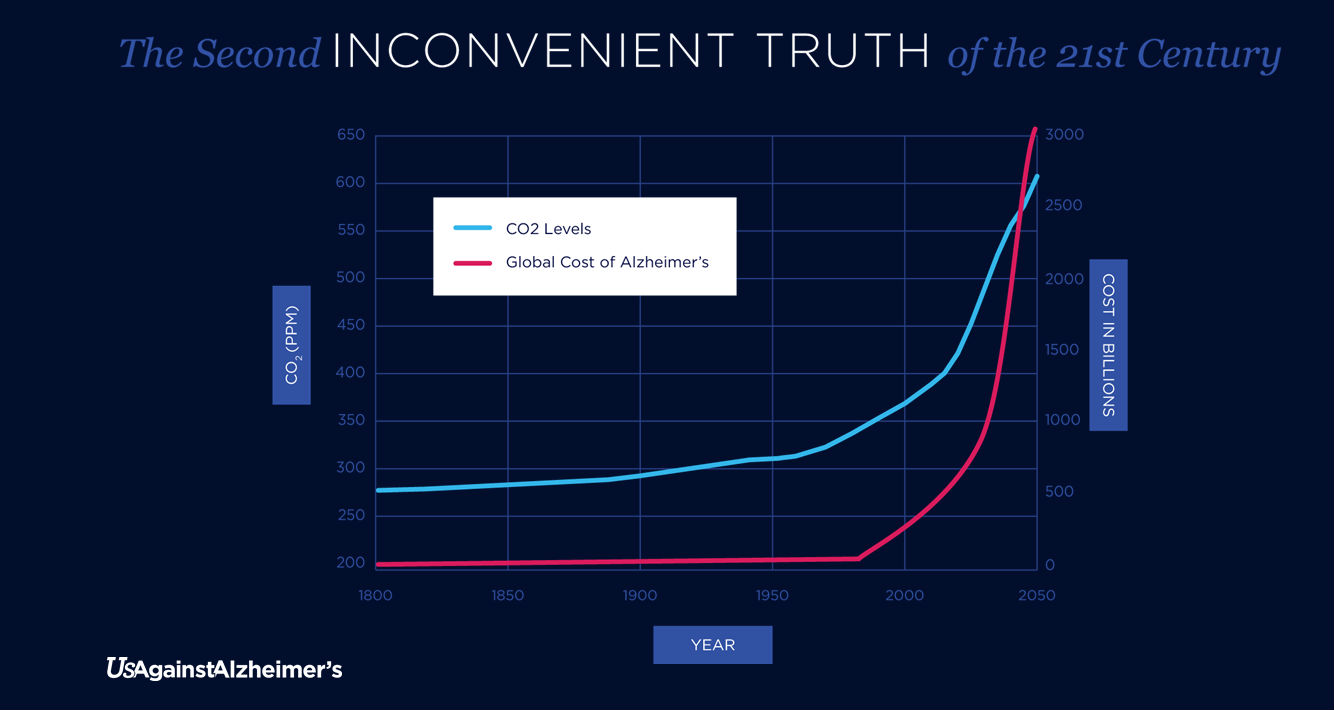 We Are Committed to Stopping Alzheimer's by 2025.
The Pulse of the Community: Volume 3, Spring 2019