Safeguarding Yourself and Your Loved Ones from Coronavirus
The coronavirus – also known as COVID-19 – is of interest to communities and families across our nation and the world now, and it's important that everyone has the correct information on who is at risk, what you can do to avoid it, and what to do if you think you have been affected.
UsAgainstAlzheimer's Decries Federal Task Force's Failure to Recognize Importance of Cognitive Screening
UsAgainstAlzheimer's (UsA2) today urged patients to continue talking with their healthcare providers about ways to improve brain health, following a disappointing federal task force finding on the lack of evidence regarding the benefits of cognitive screening.
This American Heart Month, Give Your Brain Some Love
This February, our team at UsAgainstAlzheimer's is celebrating American Heart Month. We are joining with advocacy groups, including the American Heart Association and AARP, to encourage people to take action to improve their cardiovascular health – and in doing so, improve their brain health, too.
New Partnership to Accelerate the Fight Against Alzheimer's Disease
World Economic Forum will partner over the next year with the Global CEO Initiative (CEOi) to form a Coalition to accelerate treatments for Alzheimer's Disease
UsAgainstAlzheimer's Launches Online Biomarkers Repository to Track Alzheimer's Research
In an important step to advance Alzheimer's research, UsAgainstAlzheimer's today announced the creation of a new online Biomarkers Repository to track research into Alzheimer's biomarkers and diagnostics. The constantly-evolving Biomarkers Repository will help policymakers, healthcare system leaders and scientific community better understand and support personalized medicine.
The prescription for an effective treatment or cure for Alzheimer's: More research and cautious optimism
It's been an exciting few weeks in the Alzheimer's world – a world that hasn't seen a new drug in 15 years. All of the activity has raised a lot of questions around the world's progress toward a cure.
Heart Health is Brain Health
CEOi Partners with World Economic Forum
New Biomarkers Repository
More research and cautious optimism
A Letter from Our Chairman

UsAgainstAlzheimer's Brain Health Partnership has issued a Call to Action white paper outlining recommendations for building a better system of care to promote brain health and fight back against Alzheimer's.
Read the Letter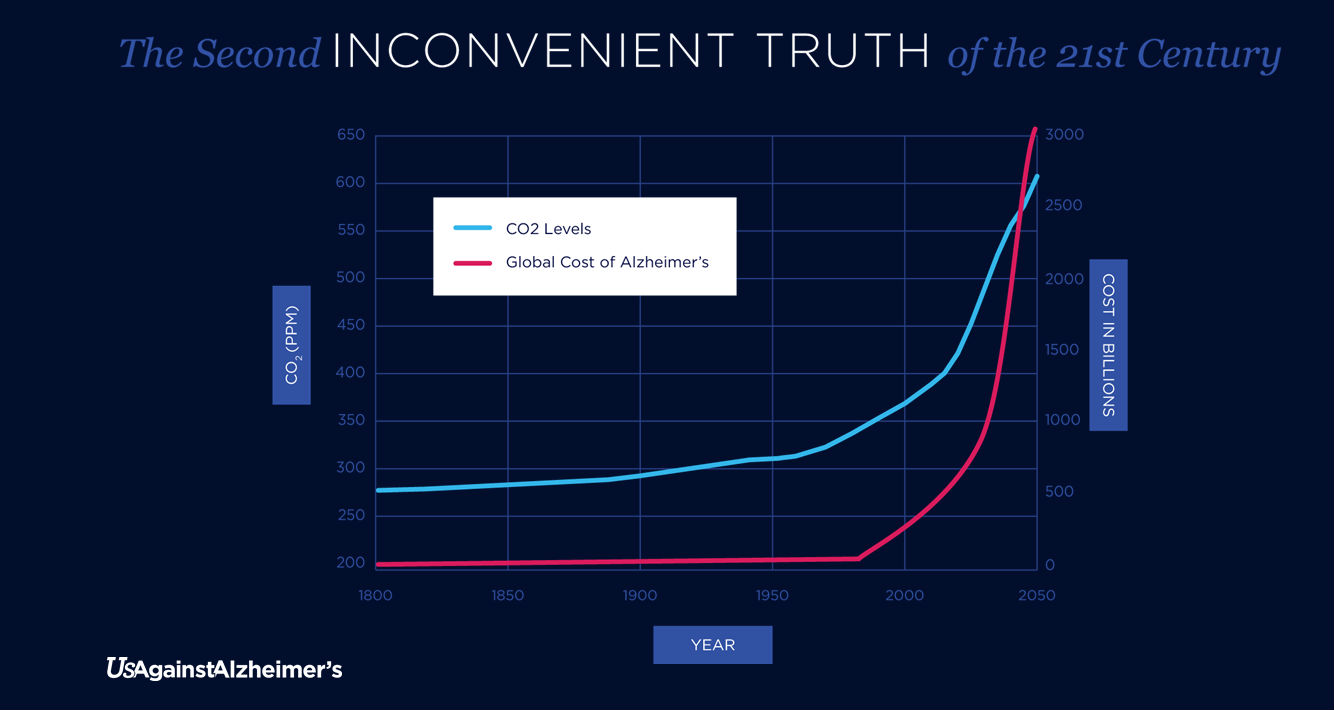 We Are Committed to Stopping Alzheimer's by 2020.
The Pulse of the Community: Volume 5, Spring 2020