Surviving Grace
Surviving Grace is UsAgainstAlzheimer's Co-Founder Trish Vradenburg's quasi-autobiographical play, which was produced at The Kennedy Center in Washington, D.C. and Off Broadway at the Union Square Theater in New York City. The touching and funny story tells the story of Trish's mom Bea Lerner and her battle with Alzheimer's.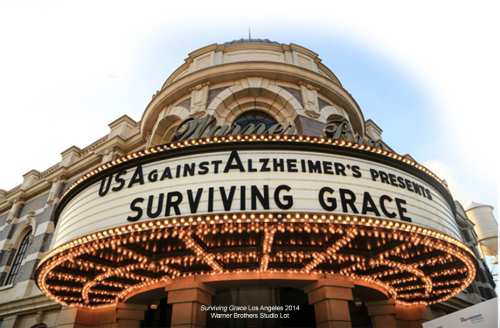 An Ensemble Reading of Act One of the Acclaimed Off-Broadway Play
Trish began her career as a speechwriter in the U.S. Senate and has written for various television shows, including Designing Women, Family Ties, and Kate and Allie. Trish's novel, Liberated Lady, was chosen as Literary Guild and Doubleday Book Club selections and has been translated into three foreign languages.
UsAgainstAlzheimer's has produced celebrity readings of the first act of Surviving Grace to raise awareness for our efforts to end Alzheimer's disease. Celebrity readings of the first act of the play have been staged in Boston, Washington, DC, Los Angeles, San Diego, Raleigh, and Indianapolis.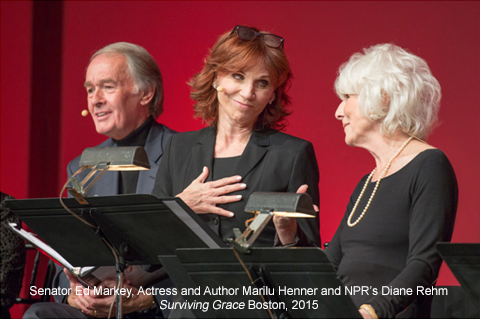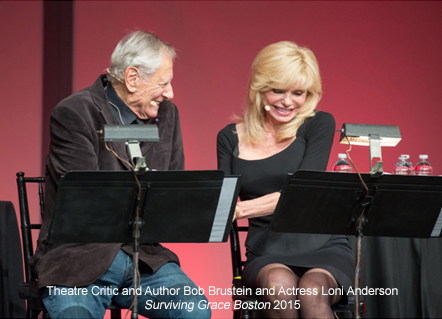 Stars of the reading have included well-known actors such as Carol Burnett, Marilu Henner, NPR's Diane Rehm, Loni Anderson, Lou Gossett, Jr., Elliott Gould, Helen Reddy, as well as government figures such as Senator Ed Markey, Governor Pat McCrory of North Carolina, local and national newscasters, philanthropists like Darlene Shiley and Ambassador Swanee Hunt and noted researchers such as Dr. Reisa Sperling.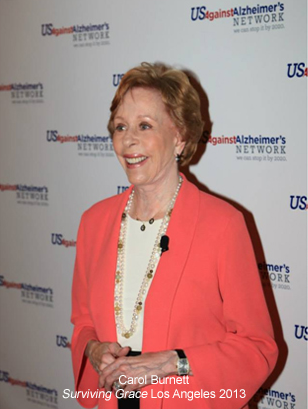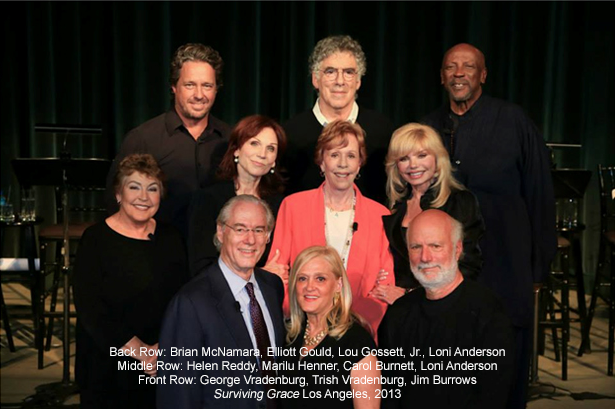 More than 1,800 guests have attended the readings to date that have generated more than $500,000.
The readings have garnered significant media coverage including The Boston Globe, The Washington Post, Huffington Post, the Los Angeles Times, Washingtonian, Bloomberg, Roll Call, Bisnow, NPR (WAMU, KCRW, KPBS, WUNC and WFYI), Fox5, NBC4 Washington, ABC7 Los Angeles, and CBS Radio among others.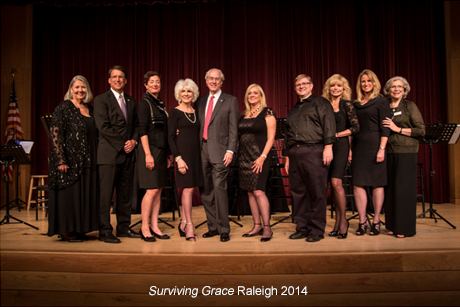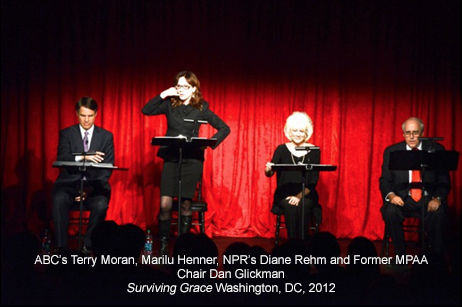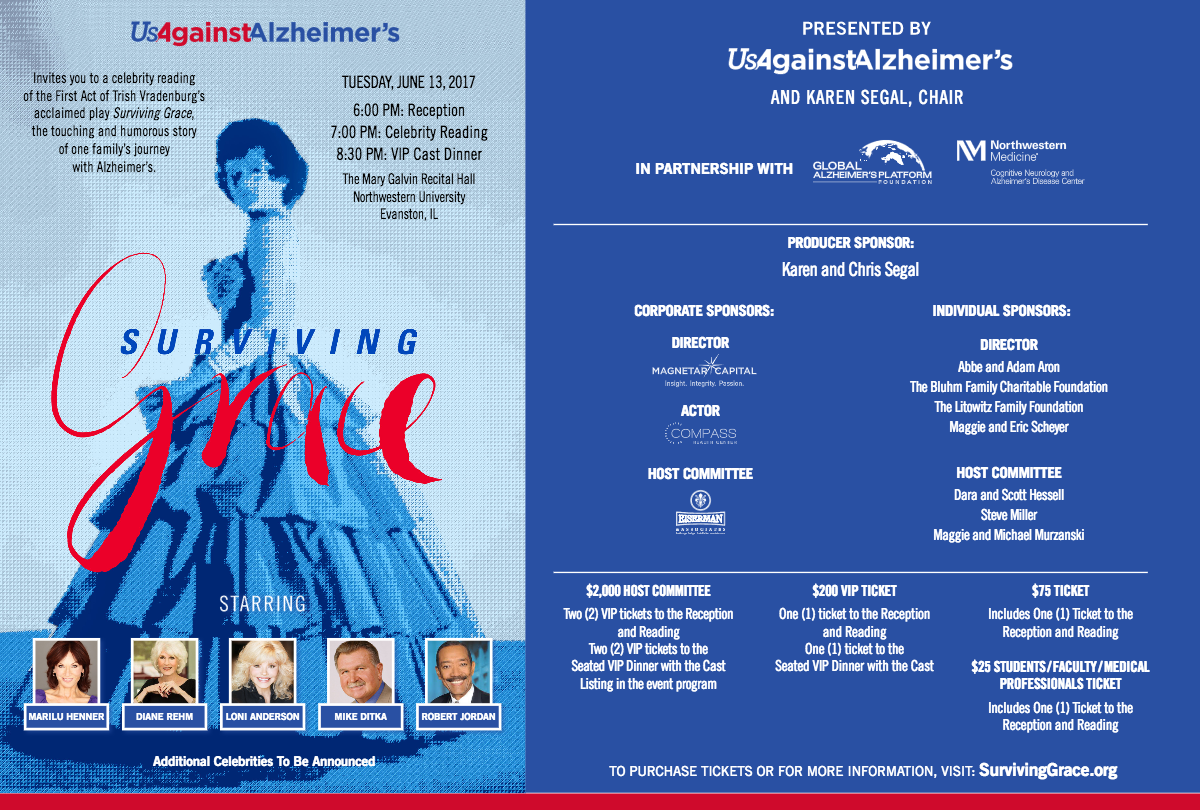 PRODUCER SPONSOR
Karen and Chris Segal
CORPORATE SPONSORS
DIRECTOR

ACTOR

HOST COMMITTEE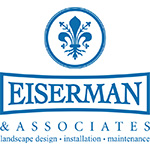 INDIVIDUAL SPONSORS
DIRECTOR
Abbe and Adam Aron
The Litowitz Family Foundation
Maggie and Eric Scheyer
HOST COMMITTEE
Dara and Scott Hessell
Steve Miller
Maggie and Michael Murzanski
Ken and Amy Viellieu