UsA2's 2020 Annual Report Chronicles a Decade of Impact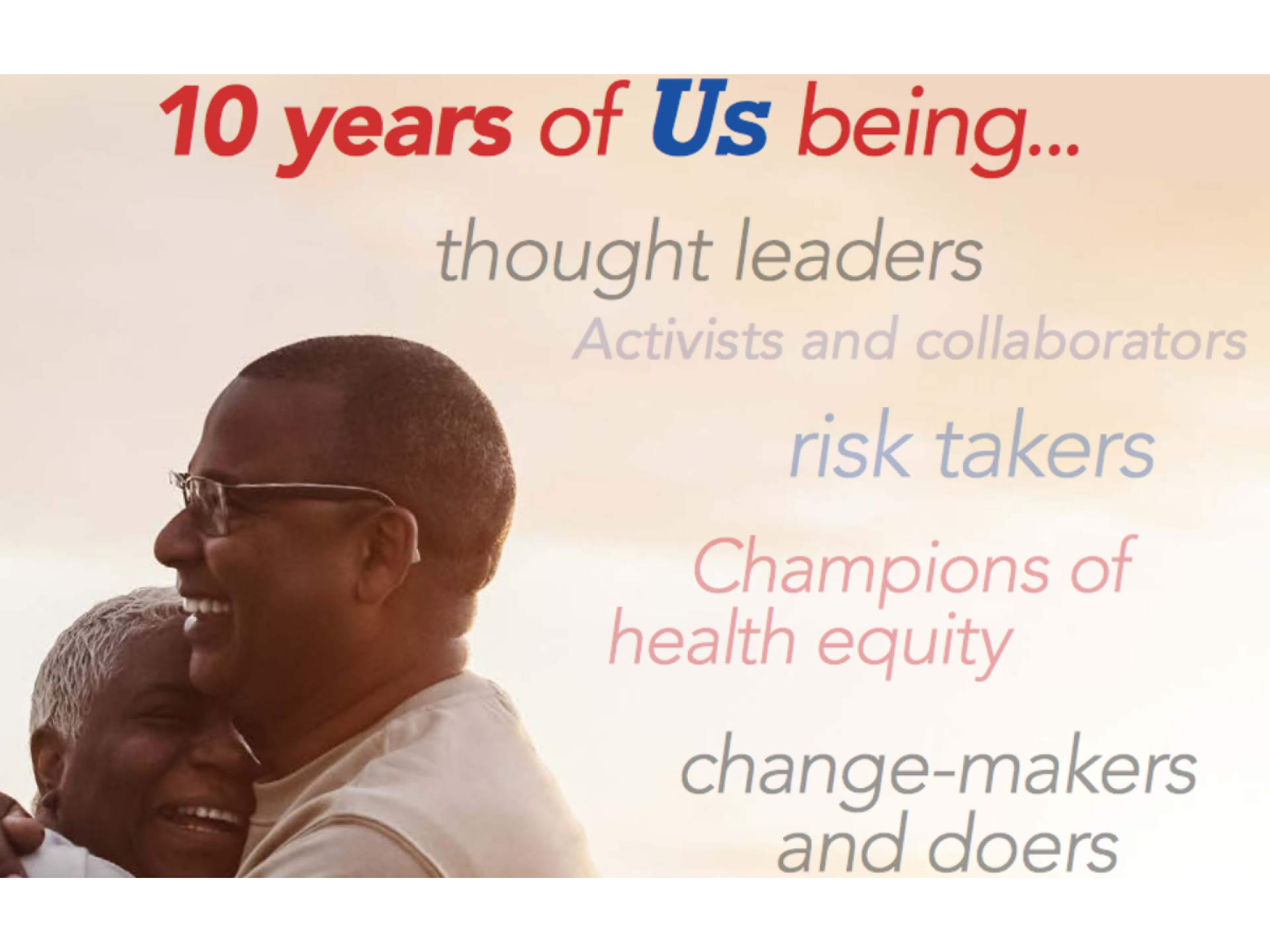 In the 10 years since we founded UsAgainstAlzheimer's, we have seen enormous progress in the fight to stop Alzheimer's disease. Our 2020 Annual Report features milestones from this past year as well as highlights from a decade of impact. 
Last month, after our Annual Report was completed, the Food and Drug Administration (FDA) approved the first disease-modifying therapy and the first-ever therapy approved for mild cognitive impairment.  
This approval of Aduhelm is a true breakthrough moment in Alzheimer's history, providing patients, for the first time, the chance to consider a therapy that slows the progression of their Alzheimer's disease. While not a cure, Aduhelm gives us hope that we are on the right road. This first-in-class drug is a step toward a best-in-class treatment. 
I recognize the approval and pricing of this drug has been controversial.  UsAgainstAlzheimer's urged the FDA to approve this drug, believing it likely to be of benefit to many patients with side effects that are manageable. We also believe that the option to take the drug should be a decision for patients to review with their doctors.  Without this treatment, people living with cognitive impairment today have no choices to slow this disease, making Aduhelm a potential choice to consider. 
Our advocacy now turns toward making sure the trial required by the FDA to confirm the benefits of this drug is completed quickly, and we will work hard to ensure that this, and future treatments, are affordable and accessible to everyone who needs them.  
I firmly believe this FDA approval will stimulate more innovation and more treatment options for people living with this devastating disease. Already, other companies have announced their intention to bring their therapies forward to the FDA upon completion of their clinical trials. 
As our Annual Report shows, the past year has been filled with other substantial progress towards the promise of effective treatment and prevention of Alzheimer's. Our work on early intervention to reduce the risk of Alzheimer's, on advancing health equity for women and communities of color, and on amplifying the voices of people living with Alzheimer's and their caregivers all saw important strides forward.  
To advance a national goal to reduce the risk of Alzheimer's, we formed a coalition – now up to nearly 200 organizations and top leaders – to advocate for a national prevention goal. And I'm proud to say that just this week, the HHS Advisory Council on Alzheimer's voted to recommend to HHS Secretary Xavier Becerra that a new risk reduction goal be added to the national Alzheimer's plan.    
Here are other top 2020 achievements featured in our Annual Report: 
Launched the UsAgainstAlzheimer's Center for Brain Health Equity with a five-year grant of support from the Centers for Disease Control and Prevention. 
Drove a $300 million increase in federal funding for Alzheimer's research. 
Responded to the COVID-19 pandemic with surveys to assess the effects on the Alzheimer's community – and advocated for their needs with federal and state leaders. 
Ensured that policymakers looking at disease-modifying treatments understood what matters most to people living with the disease and their caregivers. 
Focused attention on the critical need for new diagnostics technologies for early detection of Alzheimer's.  
This January, we launched the Davos Alzheimer's Collaborative, a one-of-a-kind global initiative in partnership with the World Economic Forum. It will link and scale efforts around the work to innovate new digital technologies to enable researchers to link data from the racially and ethnically diverse populations that make up 70 percent of the families touched by Alzheimer's across the world.  
These are the kinds of accomplishments that Trish and I wanted to achieve in 2010, when we founded UsAgainstAlzheimer's with two friends, John Dwyer and Meryl Comer. Each of our families had been touched by this terrible disease.  
We formed this new organization to change the "business as usual" mindset of that time and to instill greater urgency, innovation, and collaboration in the battle to stop Alzheimer's. We wanted UsAgainstAlzheimer's to be different and disruptive. We entered the fight with a new approach, believing that a patient/caregiver-led organization could convene a wide range of people, businesses, organizations and government – all of 'Us' – to a shared mission, shared priorities and shared mechanisms for action; and to make a difference.   
I wish Trish, who passed away from a heart attack in 2017, were here to see the progress that we've all made. We are accelerating the pace of change towards the goal of eradicating Alzheimer's. Trish would have been proud of our work; I am too. 
When UsAgainstAlzheimer's was created, Trish said: "A cure for Alzheimer's: a fantasy, a wish, an impossible dream." I believe that yesterday's impossible dream is within sight today. More and more people are understanding that Alzheimer's is not an inevitable and normal part of aging. Vaccines are now in clinical trials.  
While I will always want the pace of progress against Alzheimer's to be faster, I've never been as optimistic about the future as I am now.  
Of course, our work is far from done.  
I intend to spend the rest of my life to eradicate Alzheimer's, whether as a philanthropist, as a servant leader, or as a father and grandfather -- whether through national or international mechanisms and always working with others similarly driven. That is my goal in life – for Trish, for my family and for the 150 million families worldwide that are now or will be touched by this disease. 
I'm can't wait to see what we, together, will make happen in the years ahead. We must never stop until we end this disease. 
About the Author