Looking ahead on Mother's Day after a long goodbye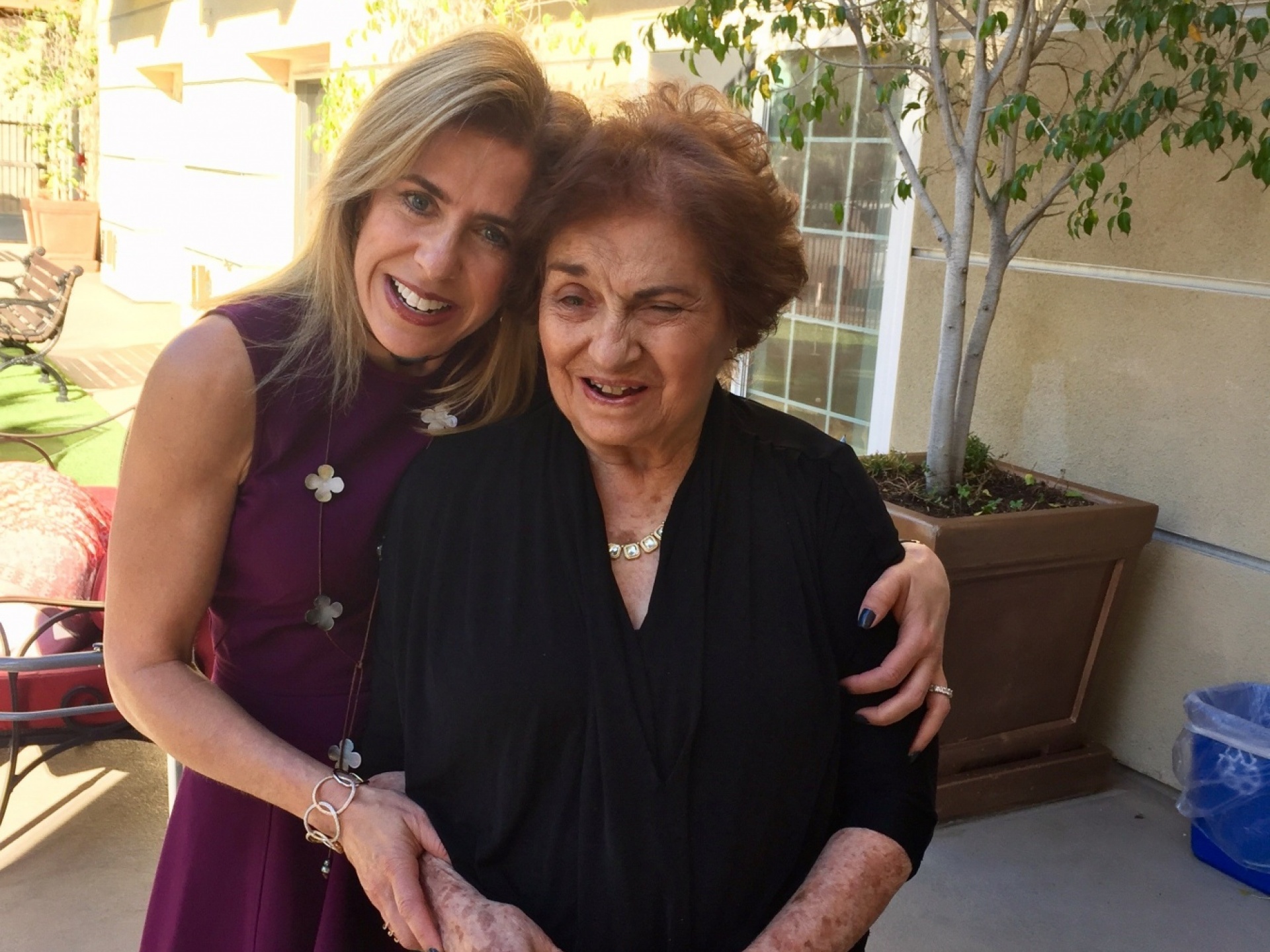 Mother's Day hasn't truly been the same for me since 2002. That was the year my mother, Lisa Cohen, was diagnosed with Alzheimer's disease when she was just 60 years old. 
I watched its relentless, devastating effects steal her away from me and my family. She courageously battled the disease for over 18 years. On April 16th, amid these uncertain times with the COVID-19 coronavirus, she peacefully passed away at a dementia care facility where she had lived for the past 8 years. 
Our entire family had to say goodbye virtually. We could not travel to her burial, and were limited to Zoom to watch our 82-year-old father bury our dear mother amongst the majestic mountains in Vail, Colorado. It was a gut-wrenching experience.
My mother taught me to always find some good in moments of difficulty. In this case, an unexpected but pleasant surprise came during our week of virtual shiva (a Jewish tradition following the death of a loved one). As the daughter of Holocaust survivors, my mother's extended family and friends are spread out across Europe, South America, and the U.S. By holding shiva virtually, we connected with many more family and friends than would have attended her burial under normal conditions. There is always a silver lining….
Over the last several years, our mother/daughter roles were reversed as I was one of her caregivers. I think about my mother often and am always saddened by how many family milestones she has missed….birthdays, bar mitzvahs, graduations and her grandkids' sports, academic, and professional achievements. 
My mother was truly robbed of her "golden years," but we helped her give back to others in a special way. 
In 2008, we enrolled her in a research study at the John P. Hussman Institute for Human Genomics at University of Miami Miller School of Medicine. When she passed, researchers performed a brain autopsy, and they will continue to use her tissues to understand some of the underlying conditions in hope of finding a treatment or cure for future generations. That's how my mother would have wanted it.
She would have also been proud that instead of only shedding tears, I have used my voice as a woman, a caregiver and an advocate to help other families. I've also taken control of my own brain health by participating in an Alzheimer's Prevention Study at Weill Cornell. Having a loved one with early-onset Alzheimer's puts me and my siblings at higher risk. 
As an activist, I focus on diet, exercise, sleep and other lifestyle choices to modify the risk of Alzheimer's as we all wait for a scientific breakthrough. Additionally, I spend my time orchestrating "Courageous Conversations" to educate others about the importance of brain health.
I have missed my mother every day of her illness, which makes Mother's Day especially bittersweet. I reflect on the fond memories we shared and the lesson that my mother instilled in me with her caring, joyful, and positive spirit to look for a silver lining in each and every day. She also taught me that with hard work, patience, collaboration, and dedication, I could accomplish my dreams. 
Today, my dream for all of us on Mother's Day is a world without Alzheimer's. So mirror mirror on the wall, I am, in heart and spirit, my mother after all.
About the Author