A-LIST Pulse of the Community Vol 14, December 2022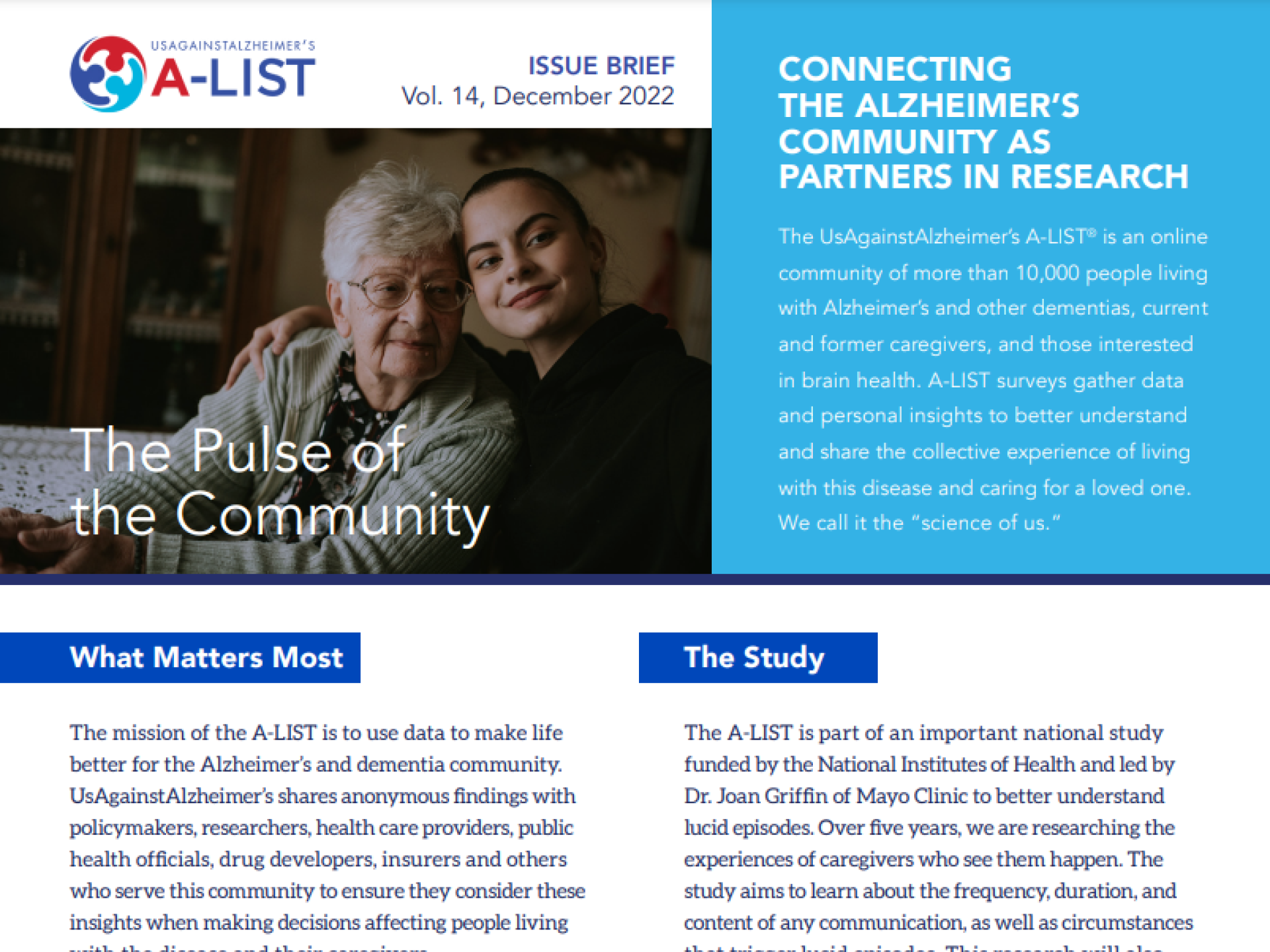 The mission of the A-LIST is to use survey results to make life better for the broader Alzheimer's and dementia community. UsAgainstAlzheimer's makes sure policymakers, researchers, healthcare providers, drug developers, insurers and others who serve this community understand and consider A-LIST member insights about the Alzheimer's and dementia journey when making decisions that affect those living with the disease and caregivers. 
Read the full newsletter here.