Documentary on Gene Wilder's Battle with Alzheimer's Moving Forward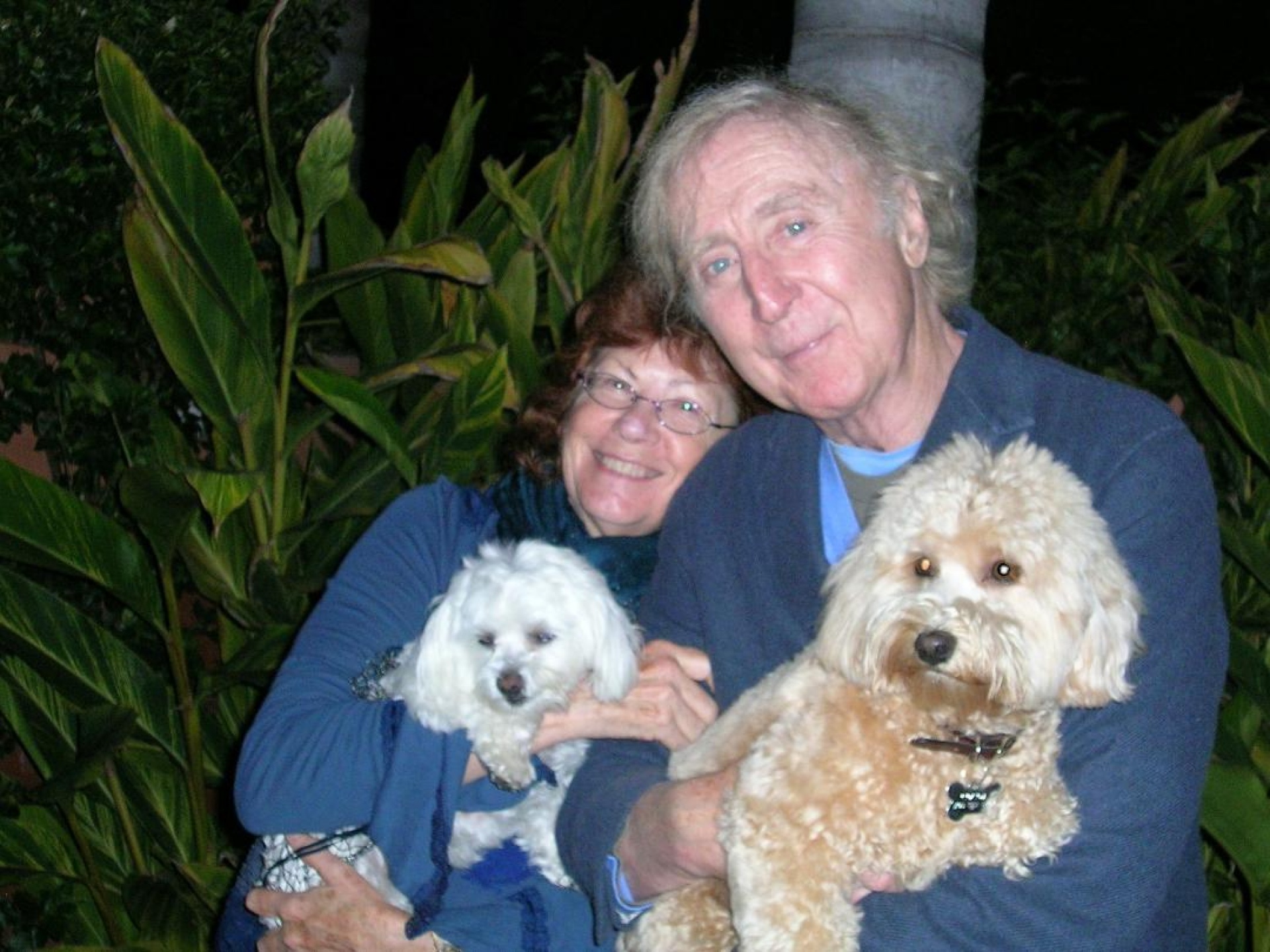 Gene Wilder was one of my favorite actors, and I loved watching and laughing during his movies with my friends and later my family through the years.
Now a new Wilder movie is on the horizon, one with a more serious tone. Wilder: His Life, Legacy and Battle with Alzheimer's Disease will be available on public television in the summer of 2021. The trailer for the movie has just been released and watching it brought both smiles of memories and sighs of sorrow.
"Our goal for telling Gene's story is that it will create awareness and draw attention to Alzheimer's Disease," said Karen Wilder, Gene's wife. "So many people in this country have the disease but sadly, have never been diagnosed. Our hope is that by watching Gene's story, people will be encouraged to see their family physician if they suspect or start showing symptoms similar to Gene's. Also, people should be hopeful for the future. They can be optimistic that a cure will be found. There's some amazing research currently going on in this country and all over the world"
The Wilder documentary is being done by Health Point Productions, team of David Knight and Julie Nimoy. This will be their second documentary on personal health-related topics. Their first was "Remembering Leonard Nimoy," an acclaimed 2017 PBS documentary that told the heartwarming story of the life, career and legacy of Leonard Nimoy while creating awareness for the chronic obstructive pulmonary disease that took his life in 2015.
Julie Nimoy, Leonard's daughter, says there is a family connection with this new project: "My dad and Gene were great friends for over 25 years!  David and I are so honored that Gene's widow, Karen, is allowing us to tell his personal story and provide us with hundreds of rare photos and images along with access to their private collection of home movies."
Wilder died in 2016 at age 83, three years after being diagnosed with Alzheimer's. He and his family never disclosed his Alzheimer's until after his death. The documentary will seek to raise awareness about Alzheimer's, which affects millions of Americans and their families, remove the stigma about the disease and offer patients, families and caregivers hope for the future.
There are promising signs of progress, as a disease-modifying treatment for early onset Alzheimer's – aducanumab – is expected to be submitted for FDA approval later this year by Biogen and Eisai. Both companies are presenting sponsors of this documentary.
"Alzheimer's disease is a public health crisis that has devastating effects on tens of millions of people worldwide, and also their families and caregivers," said Karin Hellsvik, Biogen Head of Patient Advocacy and External Communications, Alzheimer's Disease. "We're grateful to everyone involved in this production and are hopeful that the telling of Gene Wilder's storied career and his battle with Alzheimer's disease will help others think of their own health and seek out more information."
"As part of our human health care mission, Eisai proudly supports this important project to help raise awareness of the devastating impact Alzheimer's Disease has on patients and families," said Teresa Cronin, Director of Advocacy at Eisai Inc. "We are deeply committed to patients and their loved ones and we are honored to be part of this initiative."
"The documentary will encourage people to participate in clinical studies of Alzheimer's which are necessary to effectively treat and eventually cure this disease," said Dr. Michael Rafii, who diagnosed and treated Gene for Alzheimer's disease. Rafii is the film's chief medical advisor along with being the Medical Director of the NIH-funded Alzheimer's Clinical Trials Consortium (ACTC), which has a network of clinical trial sites across the nation.
More than 45 years since I first watched Gene Wilder in one of the classic Mel Brooks movies, Young Frankenstein, I'm looking forward to this new film, one that will tell a new and important story and will leave a legacy in the fight to end Alzheimer's. For the latest updates, visit @GeneADFilm on Twitter.
About the Author