UsAgainstAlzheimer's Urges FDA to Approve Aducanumab to Give More Time and New Hope to People with Early Stage Alzheimer's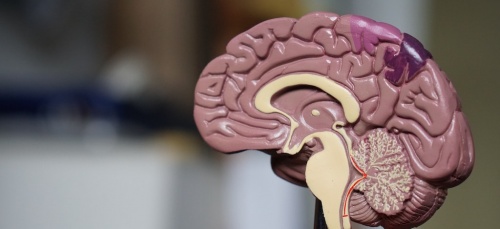 Washington, D.C. (November 6, 2020) – UsAgainstAlzheimer's (UsA2) today called for federal regulatory approval of aducanumab, which would be the first disease-slowing Alzheimer's drug therapy in the U.S., to give people in the early stages of the disease more time to live independently and new hope in the fight against the disease.
Four UsA2 patient and caregiver advocates spoke today to an advisory panel for the Food and Drug Administration (FDA) that reviewed aducanumab, a new drug therapy by Biogen that slows the progression of early-stage Alzheimer's.
"To us, every day matters," said George Vradenburg, UsA2's chairman and co-founder. "It's more days, weeks and months of living independently; of being safe when left alone; of being able to use the shower or the toilet. If we wait for the perfect drug or perfect data, we will descend further into the grip of this awful disease. We will forget the names of our family members sooner, we will become lonely and depressed sooner, agitated sooner. For us, waiting for perfection is not an option. We are slowly dying, now. We can't wait.
"Millions of Alzheimer's patients have been waiting, suffering, and dying for years without a drug that slows the course of their disease, and aducanumab is a potential lifeline to millions of families in a desperate fight against Alzheimer's," Vradenburg said. "FDA approval of this new drug therapy would send a powerful signal beyond this one drug. It would sound the starting gun on innovation in service to hundreds of millions of lives. For our community, hope would replace despair. People would know the Alzheimer's enemy has finally been engaged and that science and time are now, finally, on our side."
"FDA rejection of this drug therapy would crush the hopes of millions of patients and caregivers affected by Alzheimer's, deny desperate patients the opportunity for more time, and stifle future innovation and research into treatments for this disease," Vradenburg added.
"We urge the FDA to continue its thorough and expeditious review of aducanumab, give more attention to the real and positive impacts on early-stage patients, and approve this important drug therapy," he said.
Excerpts from remarks by other UsA2 board members to the advisory committee:
Greg O'Brien, an UsA2 board member who is currently living with Alzheimer's:
"Biogen's drug aducanumab would offer hope where to date there has been no semblance of hope. It offers the chance to preserve independence in the early stage for a longer period. It offers more time to be us…more time in the moment with our families.
"It may not be "victory-at-last" on the medical front for those of us on this serpentine journey. But even if aducanumab is not a perfect drug for everyone, it is a big step forward that offers more time and real hope to many with this disease.
"After years of great disappointment in drug trials for those in the throes of urgency as our minds decline, please offer us some hope. Please recommend approval of this drug therapy."
Meryl Comer, founding UsA2 Board member and longtime caregiver:
"Today, a diagnosis of Mild Cognitive Impairment is still an uncertain and treacherous journey into the abyss. The prognosis is numbing… so you scramble to adapt to the new normal… and brace yourself for what's next.
"I ask the committee to think about it as a patient or a caregiver: What is time worth when you are tethered to a diagnosis where you slowly lose your intellect, independence, and the very essence of who you are as an individual? Those who are eligible must be given the chance to "buy time" and live more days and months with dignity as they fight not to lose ground until the next wave of scientific discovery offers new options.
"Please take every measure to bring this therapy forward. Patients and caregivers don't expect guarantees. All we ask is for a bit more time."
John Dwyer, founding UsA2 Board member, president of the Global Alzheimer's Platform Foundation:
"I am a son, nephew and cousin of over a dozen family members who are suffering with or who have died from Alzheimer's. I am currently involved in assisting with the care of three individuals who have been diagnosed with mild cognitive impairment.
"Patients with mild Alzheimer's disease have not been afforded a new approved therapy in over 17 years. It is fair to say no other disease of Alzheimer's scale has gone so long without incremental therapeutic relief. And speaking from substantial personal experience caring for my family, the existing approved drugs offer fleeting or no real relief in addressing the symptoms of mild Alzheimer's disease. Aducanumab is a breakthrough therapy that offers disease-modifying benefits significantly exceeding current therapies. Patients with mild cognitive impairment (MCI) are even more therapeutically orphaned; there is no approved therapy for patients with MCI.
"Approving this drug for these patients will offer hope, catalyze patient awareness and encourage diagnosis of the disease earlier and more effectively."
###
About UsAgainstAlzheimer's
UsAgainstAlzheimer's (UsA2) is a disruptive advocacy and research-focused organization that is pushing for expanding treatments and accelerating towards a cure for Alzheimer's disease. UsA2's transformative programming is laser-focused on proactive brain health across the lifespan and understanding what matters most across the lived experiences of those affected by Alzheimer's in the service of preventing, treating and curing this disease. We are working to ensure that all communities have their voices heard and get a chance to be brain healthy from the earliest years while building resistance against possible cognitive decline.