Paid Leave Alliance for Dementia Caregivers Applauds American Rescue Plan but Urges Action on Paid Leave Support for Caregivers of Older Adults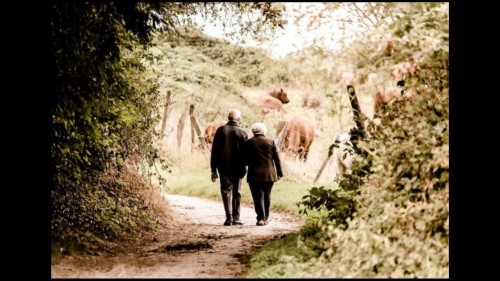 We are heartened to see the Biden-Harris administration make support for working families a top priority in its $1.9 trillion COVID-19 economic relief proposal.
President Biden has laid out a bold proposal that will increase investments in childcare, provide stimulus payments to struggling families, and expand paid family leave — all to help families stay afloat during unprecedented financial crisis.
Major investments in economic stability are critical to helping millions of families and communities address the myriad challenges made worse by the pandemic, from the growing rates of Alzheimer's disease among communities of color and women to supporting our nation's growing aging population.
However, we call on the administration to clarify how its proposal – and specifically its paid leave expansions – will cover the nearly 42 million Americans who care for older adults, including those living with Alzheimer's and related dementias, as these caregivers have been left out of previous relief legislation.
Paid leave for caregivers of individuals 50 and older has been excluded in all federal response legislation to the coronavirus. As a result, millions of family caregivers have been forced to leave the workforce to provide care for loved ones due to widespread closures of adult day health services and other COVID-19 related disruptions.
The Biden-Harris administration can provide a much-needed lifeline to these families as it builds back better, and the Paid Leave Alliance for Dementia Caregivers urges continued action and compassion during this time of crisis.
UsAgainstAlzheimer's
Alzheimer's Los Angeles
Alzheimer's Orange County
American Geriatrics Society
The Balm In Gilead, Inc.
HFC
Latinos for a Secure Retirement
Lewy Body Dementia Association
Milken Institute Alliance to Improve Dementia Care
National Alliance for Caregiving
The Gerontological Society of America
The Global Alzheimer's Platform Foundation
Rosalynn Carter Institute for Caregivers (RCI)
###
About UsAgainstAlzheimer's
UsAgainstAlzheimer's (UsA2) is a disruptive advocacy and research-focused organization that is pushing for expanding treatments and accelerating towards a cure for Alzheimer's disease. UsA2's transformative programming is laser-focused on proactive brain health across the lifespan and understanding what matters most across the lived experiences of those affected by Alzheimer's in the service of preventing, treating and curing this disease. We are working to ensure that all communities have their voices heard and get a chance to be brain healthy from the earliest years while building