The Global Alliance on Women's Brain Health and Swedish Care International Announce Groundbreaking Partnership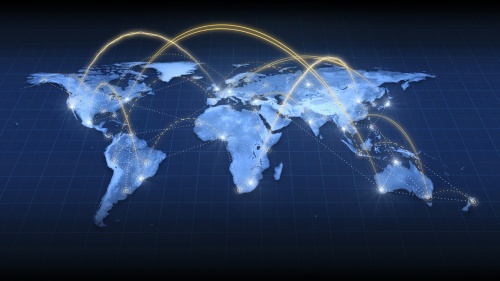 First-of-its-Kind Alliance Calls on Women Globally to Promote Brain Health Across the Lifespan as a First-line Defense to Mitigate the World-wide risk of Dementia
Stockholm, Sweden (May 14, 2019) – Swedish Care International and the Global Alliance on Women's Brain Health today announced an exciting new partnership to promote the benefits of brain health to women in the fight to accelerate a cure for Alzheimer's. One of the first collaborative activities will be the Global Alliance's participation at the bi-annual Dementia Forum X event hosted by Swedish Care International at the Royal Castle in Stockholm, May 15th, where the Global Alliance will preview the fall launch of the Be Brain PowerfulTM campaign in Sweden. The campaign is part of a global effort to raise awareness about women's brain health.
Alzheimer's Disease is the biggest public health crisis of the 21st century with more than 50 million individuals affected worldwide.1 Women are far more likely to develop dementia and to serve as dementia caregivers. In Western Europe, women are between 14 and 32 percent more likely than men to develop Alzheimer's.2
"Alzheimer's was once thought of as an inevitability of old age. However, emerging science shows us that proactive, preventive measures taken at every stage of life to promote brain health can build cognitive resilience, stave off cognitive decline, and may even reduce one's risk of developing Alzheimer's," said Meryl Comer, co-founder and chair of the Global Alliance on Women's Brain Health.
According to Dr. Karin Lind-Mörnesten, Chief Executive Officer of SCI, "Our partnership with the Global Alliance is exciting because it affords us the opportunity to raise awareness about the intergenerational benefits of brain health to millions in Sweden while SCI continues to dedicate its focus on quality care and support of dementia patients and their caregivers."
Research shows that women are ideally positioned to make positive change. According to a recent U.S. study, women see brain health as a top health priority and want to learn, discuss, and do more to optimize brain health across the entire lifespan.
"Women have already been change-makers for the key health issues of our time, from heart disease to breast cancer. By empowering women around the world, we can change the trajectory of brain health for ourselves, for our loved ones, and for future generations," pointed out Dr. Lind-Mörnesten.
"Alzheimer's disease and related dementias together constitute the defining global public health crisis of the 21st century," said George Vradenburg, co-founder and chairman of UsAgainstAlzheimer's. "Without a coordinated, international public health response, this issue will continue to wreak havoc worldwide. However, women around the world are uniquely positioned to both promote brain health in their families and communities and amplify the message of the World Dementia Council. We can put brain health at the top of the international policy agenda and take action that will bring an end to Alzheimer's globally."
About Swedish Care International
Swedish Care International is an internationally active organization that develops, packages and exports Swedish elderly and dementia care. SCI works to create and spread knowledge and awareness of good dementia and elderly care around the world through global partnerships and the use of digital technologies.
About the Global Alliance on Women's Brain Health
The Global Alliance was founded by four non-profits dedicated to raising awareness of the challenges of women's brain health – the Women's Brain Health Initiative Canada, WomenAgainstAlzheimer's USA, Alzheimer's Research UK, and 21st Century BrainTrust. The Alliance has made significant progress in moving dementia's impact on women to the forefront of the global public health agenda, putting the issue on the World Dementia Council's agenda and currently rolling out the Be Brain PowerfulTM campaign globally. The organization's priorities include raising awareness about the importance of brain health and increasing funding for sex-based research.
###
For interviews, attendance to Dementia Forum X or more questions, please contact:
Robyn Reed Frenze
+12153707322
###
1 https://www.alz.co.uk/research/WorldAlzheimerReport2018.pdf
2 https://www.alz.co.uk/research/WorldAlzheimerReport2015.pdf