The Global CEO Initiative on Alzheimer's Disease (CEOi), founded in 2013, is an organization of private-sector leaders who have joined together to provide business leadership in the fight against Alzheimer's. The CEOi believes that, during this era of aging populations, it will take visionary, coordinated, goal-oriented leadership of public and private leaders working together to solve our greatest challenges. It is convened by UsAgainstAlzheimer's.
Join us today in the fight for a cure.
Our members and collaborators
Insights from Lausanne V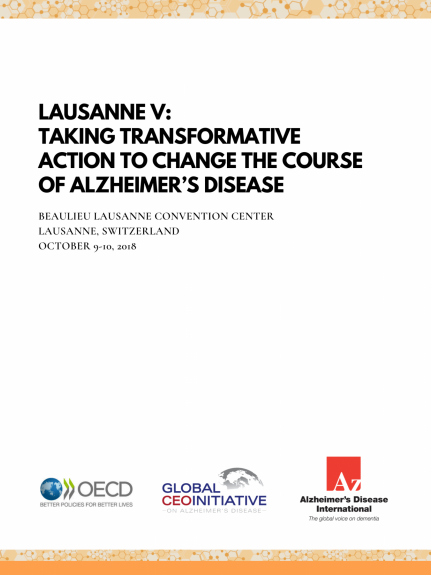 We are also pleased to share the first-ever Lausanne podcast. The podcast focuses on issues shared during the workshop that will impact access to future treatments and diagnostics. You will hear from payers, patients, industry and other access experts. There are certainly challenges ahead, but also opportunities – and more work to be done.