June 13, 2016
Alzheimer's Prevention Initiative - Dr. Eric Reiman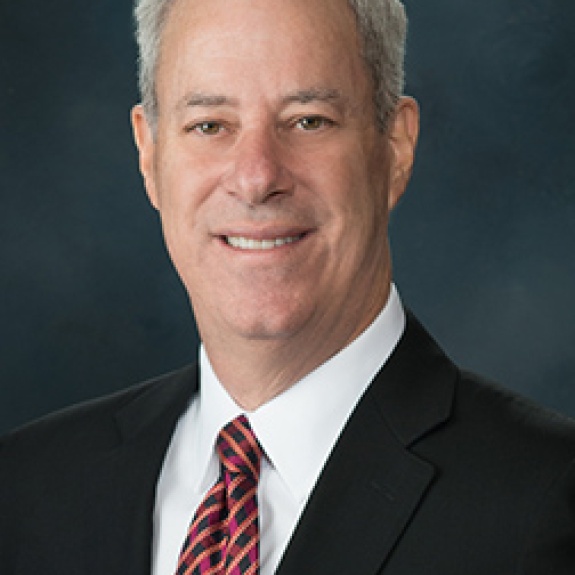 About This Episode
Dr. Eric Reiman, the Executive Director of Banner Alzheimer's Institute, joined this Alzheimer's Talks to discuss his research to prevent Alzheimer's disease, including two clinical trials that the Alzheimer's Prevention Initiative has underway and the need to recruit more people into Alzheimer's clinical trials to speed these efforts.
Dr. Reiman and his colleagues have made pioneering contributions in brain imaging research, the earliest detection and tracking of Alzheimer's disease in people at different levels of genetic risk, and the accelerated evaluation of Alzheimer's prevention therapies.
CLICK THE PLAY BUTTON AT LEFT TO HEAR THE DISCUSSION.
Key Highlights
Exciting research to prevent Alzheimer's
The Alzheimer's Prevention Initiative has begun two five-year trials in individuals who are cognitively well but are at the highest risk for developing Alzheimer's symptoms.
One, in Colombia they are tracking the world's largest extended family with early onset autosomal dominant Alzheimer's disease, with a rare "misspelling" of a gene that makes it a certainty that they will develop Alzheimer's at an average age of 44. The other trial involves older adults between 60 and 75 years old who have two copies of APOE-4 that put them at very high risk of developing Alzheimer's disease.
Speeding the search for a treatment
One of the field's greatest challenges, according to Dr. Reiman, is getting prevention therapies tested, approved, and to market in a timely fashion, given the slow progression of the disease. By studying people who are at extremely high risk, or are destined to develop Alzheimer's disease based on their genetic history trials may provide results more rapidly and also teach us how biomarkers behave. He is now suggesting doing 2-year prevention studies in a wider population while waiting for data from the longer studies.
Collaboration and data sharing with other scientists is pushing research forward at new rates. Dr. Reiman is hopeful that one of the therapies being studied today will result in an effective prevention treatment by 2025.
What can you do?
Dr. Reiman recommended adopting a heart healthy lifestyle, including diet and exercise, that might help delay the onset of symptoms. Other recommendations to reduce risk include control diabetes, treat high blood pressure and high cholesterol, stop smoking, and engage in socially and intellectually stimulating activities.
One of the most important things you can do is to register with the Alzheimer's Prevention Registry for the latest information in prevention research and for more information on Alzheimer's studies. Please sign up today, it will take less than a minute.
Thank you to Dr. Reiman for describing his research and answering questions. In addition to the recording, you can also read a full transcript of our conversation.