April 20, 2018
Improving Alzheimer's Knowledge in Diverse Communities - Dr. Karen Lincoln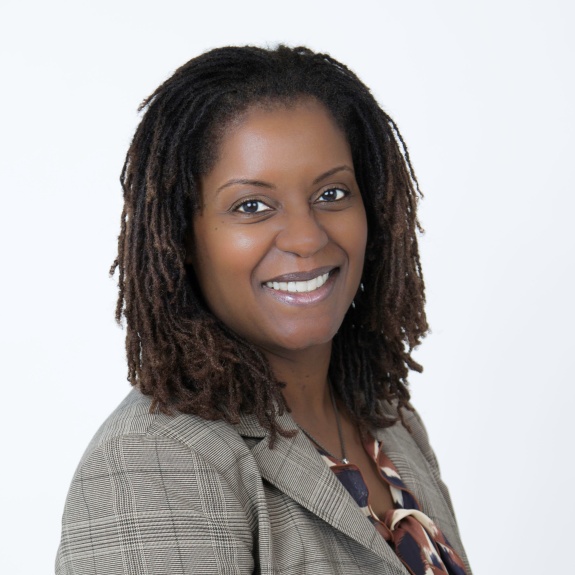 About This Episode
For National Minority Health Month, our April Alzheimer's Talks focused on a first-of-its-kind study that used tailored text messaging to boost Alzheimer's knowledge in African Americans—who are up to three times more likely than non-Hispanic whites to get Alzheimer's. Do the findings point to ways to improve health information-seeking and health literacy about Alzheimer's among high-risk communities of color?
Stephanie Monroe, Executive Director of our AfricanAmericansAgainstAlzheimer's network, spoke with Karen Lincoln, PhD, about her pioneering work testing the effects of different health education approaches on Alzheimer's knowledge and attitudes. Dr. Lincoln is Director, Hartford Center of Excellence in Geriatric Social Work; Associate Professor, Suzanne Dworak-Peck School of Social Work; and Founder, Advocates for African American Elders at the University of Southern California. Much of her work focuses on outreach and engagement with aging adults in underserved communities—on health literacy and generating knowledge to improve health.
CLICK THE PLAY BUTTON UNDER THE PHOTO AT LEFT TO HEAR THE DISCUSSION.
Connecting Knowledge & Health Behaviors
Dr. Lincoln notes that health literacy is generally low among African Americans: many do not seek health information, have fewer information sources, and have limited access to the Internet. These barriers may worsen the burden of Alzheimer's and dementia in this community. However, African Americans are more likely than others to seek health information using their cellphones. These characteristics sparked the idea for a unique research project.
Her 2017 pilot study, BrainWorks, was the first of its kind to use culturally tailored, daily text messages among African Americans to try to raise knowledge levels about Alzheimer's and begin to change attitudes about Alzheimer's research. 
Her team filled the study in just six weeks, thanks to long-standing relationships with senior centers, senior housing communities, churches and social groups. From a local community with many older, low-income residents, they enrolled 235 African Americans aged 45+.
One group in the study received printed materials about Alzheimer's. One received daily texts with general-population Alzheimer's information: More than 5 million Americans have Alzheimer's; Alzheimer's is the fifth leading cause of death in Americans. The third group received culturally tailored daily text messages: Alzheimer's is the fourth leading cause of death among African Americans; African Americans are 2-3 times more likely to get Alzheimer's; every shut-eye ain't sleep. An advisory board of African American seniors helped ensure the texts' cultural relevance and appropriate reading level.
Alzheimer's knowledge improved in all groups but improved most in the group who received culturally tailored texts.
Focus groups held in the study identified fears of Alzheimer's and of research—fears of being "experimented on" and that African Americans might be treated differently than whites in a research study. The culturally tailored text messages helped address this general mistrust of research, as did the African American research team.
To build on this study's findings, Dr. Lincoln plans an expanded study to see if more knowledge leads to more conversations with doctors—replacing Alzheimer's fear with knowledge, empowerment and being proactive. Her promising results could lead to more effective education efforts, using innovative technology approaches to address disparities in Alzheimer's.
Resources
Improving Alzheimer's Treatments for African Americans Begins with Clinical Trial Recruitment
Can Texting Boost What African Americans Know about Alzheimer's?
Alzheimer's Education Takes a Page from Oprah's Playbook