Growing Our Voices: Let's Talk About Dementia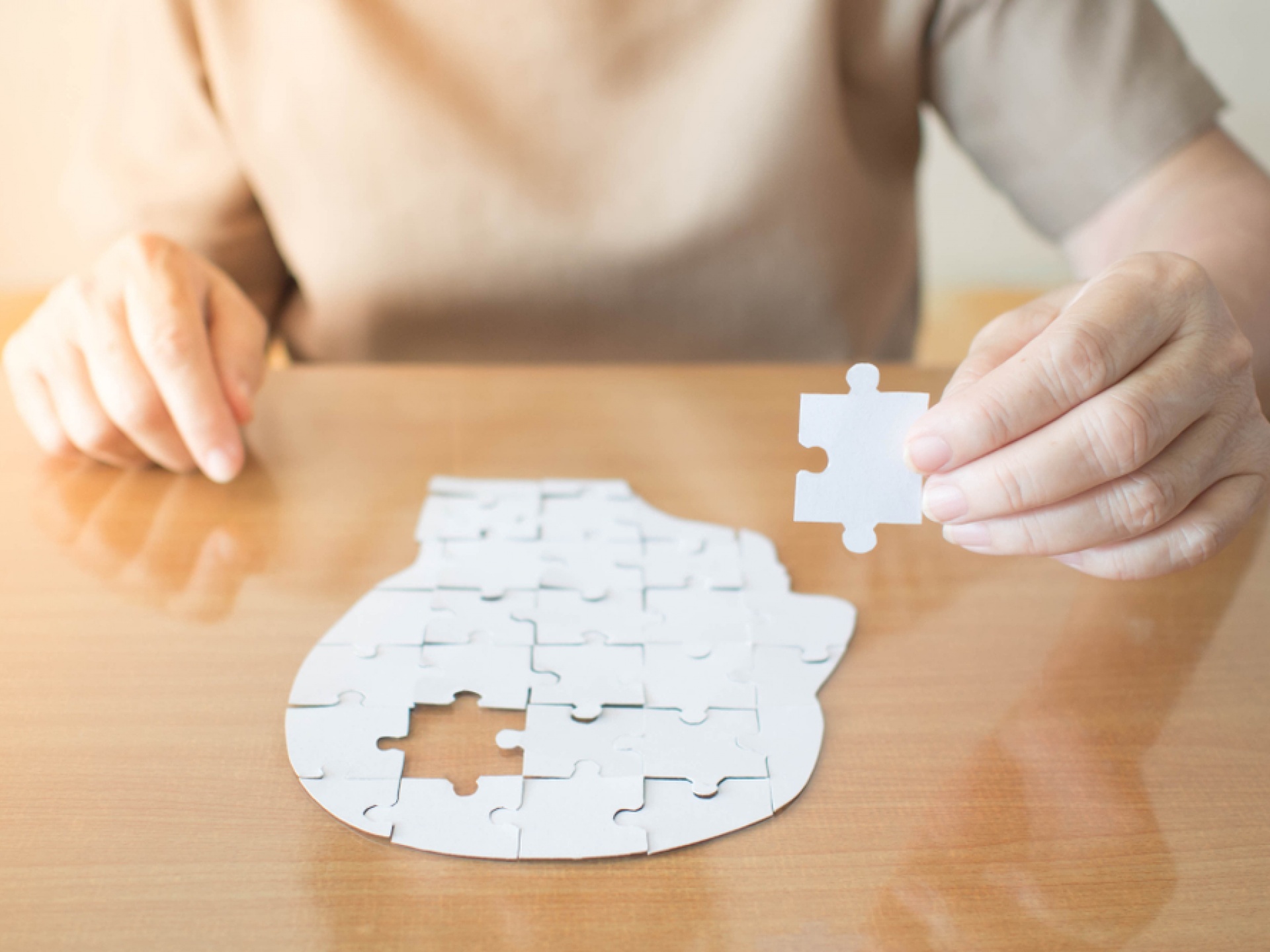 1994: President Ronald Reagan penned his now famous letter to the American public announcing that he was in the early stages of Alzheimer's disease. The same year, my dad, at 81, had just been diagnosed with "memory problems"; my son Mike was a sophomore in high school; and I was three years into a new marriage and at the top of my Human Resources career. Three years later my husband Richard, at 57, was diagnosed with Mild Cognitive Impairment. Dad died in 2001 from what I later learned was vascular dementia and Richard in 2012 from Alzheimer's.
What I didn't know in 1994 and even in 1997 was that my life, like theirs, had been forever changed. Did the word "advocacy" enter my mind? Of course not. Neither was "caregiver" a part of my vocabulary. While I quickly became both for my dad and my husband, in those early years I had little understanding of the demands, the challenges and the ravages of dementia. I was unaware of the physical, emotional, and financial damage it would wield.
September marks World Alzheimer's Month, the international campaign launched by Alzheimer's Disease International (ADI) to raise awareness and promote a greater understanding of dementia. Every three seconds someone in the world develops dementia – every 65 seconds in the United States. The number of people living with dementia around the world is over 50 million. In the United States over 5.8 million individuals are living with dementia and being cared for by 16 million unpaid family caregivers providing an estimated 18.5 billion hours of care each year. While the statistics are staggering, according to ADI, two out of three people globally believe there is little or no understanding of dementia in their countries. The theme of this year's campaign, "Let's Talk About Dementia," hopes to change that.
I know there are people who will take exception to the use of my harsh description – but dementia is a harsh disease that continues to outmaneuver us. Twenty-five years after my dad's diagnosis, I'm still striving to make my voice heard on behalf of families like mine who spent too many gut-wrenching years in the trenches with dementia. In 2009 my brother urged me to seek additional help and move my husband to assisted living, reminding me that without help, dementia could take two lives and not just one. While well-intentioned, we both were terribly naïve – for in fact, it has.
For the past 10 years I've used my time, my voice, and my resources to pull others into the movement to support families facing what I once faced and to help create a movement big enough to change the trajectory of this disease.
Sure, we can live well with Alzheimer's or any other tragic event because we are people of faith and inherent in that is the desire to leave things just a bit better – really really…exponentially better – than the circumstances we have found ourselves in. That's what motivated me to become a founding member of the ClergyAgainstAlzheimer's Network and, later, the Faith United Against Alzheimer's Coalition: multi-faith, diverse communities of clergy, other faith leaders, laity, and faith organizations sharing this mission of care and cure.
So how do we translate our experience as caregivers into effective action? I'm sure you believe, as I do, that a "like" on Facebook, Twitter, or Instagram is not action. Awareness is a good beginning, and empathy is essential, but they need to be coupled with action. How do we talk about dementia in such a way that we grow our movement and multiply our voices? How do we unify all the valid yet competing interests and achieve what we all long for – better care, prevention, and, one day, a cure for Alzheimer's and related dementias?
Faith communities are uniquely positioned for this work: to welcome those living with dementia and their families, to enable worship, support care partners, educate about dementia, promote brain health, and advocate for local and national policies and research funding.
Let me share briefly what I hope are powerful and far reaching resources – conversation starters – that the Clergy Network and Faith Coalition have created. Our first book, Seasons of Caring: Meditations for Alzheimer's and Dementia Caregivers, published in 2014, is a collection of personal reflections, stories, songs, prayers, scriptures, and encouraging words written by caregivers of multiple faith traditions to comfort and sustain other caregivers during this most challenging time. Is there someone in your congregation – or now, painfully absent from your congregation – who could use this book?
Dementia-friendly Worship: A Multifaith Handbook for Chaplains, Clergy and Faith Communities, published in June of this year, is also a first-of-its-kind book, with 45 different authors representing diverse faith traditions, including Christianity, Islam, Judaism, Sikhism, Buddhism, and Native American faith traditions. These experienced and compassionate authors provide an understanding of the cognitive, communicative, and physical abilities of people with dementia and share what chaplains, clergy, and lay persons can do to engage them through worship and other spiritual practices. Included are the voices of individuals living with and at risk for dementia. There are also three chapters that go beyond worship to creating dementia-friendly faith communities. If your pastor, priest, rabbi, or imam is acquainted with dementia but uncertain as to how to offer support, this would be an excellent gift.
But what about pastors, priests, and rabbis who have yet to be impacted and who might benefit from an abbreviated introduction? That's where Stolen Memories: An Alzheimer's Stole Ministry & Tallit Initiative comes in. It's a book with pictures of about 25 clergy members and their short reflections on their experience with Alzheimer's and other dementias. It's clergy talking to clergy.
Grace does not come from us but through us – so my purpose in writing today is to ask each of you what or who it was that called you to this movement and, more importantly, what can you do to move us from awareness to action. If you are a member of a faith community and want to broach this subject with others, you now have the resources to do so. So, please, while not the most pleasant or welcome of topics, let's talk about dementia.
About the Author