Father's Day on a Journey with Alzheimer's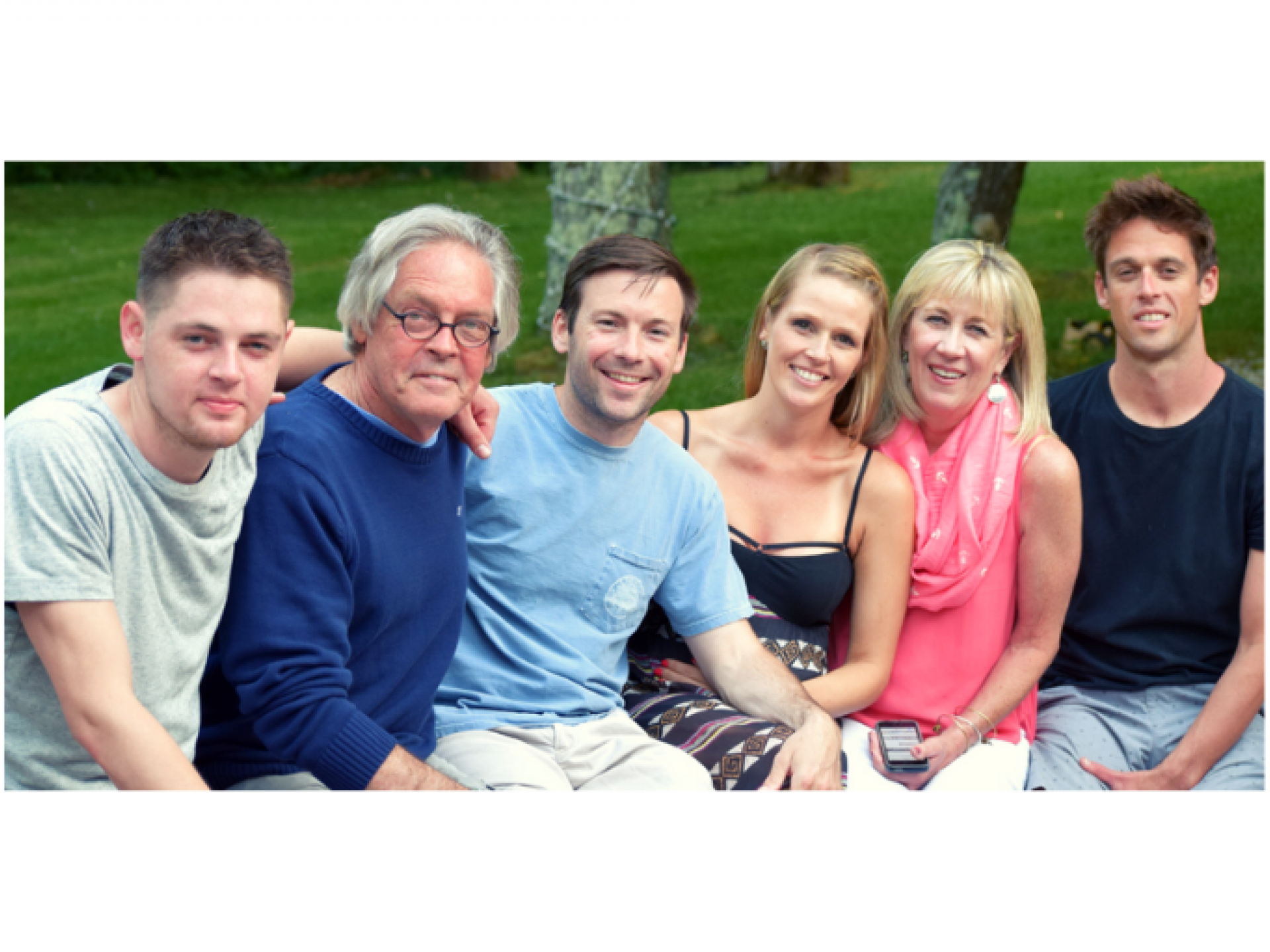 I was scared at first. Even though I had been raised in a family of ten, had been married at the time for six years (of 43 years of marriage), and desperately wanted children, I was scared. Thoughts of becoming a father intimidated me. I was worried about the money, new responsibilities, and all the sleepless nights they would bring. I was afraid I would fail.
But on July 13, 1983, in a basement delivery room at Boston's Brigham & Women's Hospital, Brendan McGeorge O'Brien was born, and Father's Day had new meaning.  He weighed in at nine pounds, two ounces—a blue-eyed bundle named after a sixth-century Irish abbot, who, legend has it, led a rag-tag band of monks in a leather-hulled Curragh across the Atlantic to present-day Newfoundland in search of the land promised to the saints.
All I could promise Brendan, and later his sister Colleen and brother Conor, was my unconditional love. I've kept that promise, and my children and loving wife Mary Catherine have returned it. 
Fast forward about four decades: I was scared again. I had to tell my children what they didn't want to hear, yet they knew was true: that I had been diagnosed with Alzheimer's, a disease that had taken their maternal great-grandfather, their grandmother, their great uncle, and their grandfather, all of whom fought the demon dementia. Now it had come for me.
"That explains a lot," my son Conor said, as I told my children of the diagnosis, accelerated by two serious head traumas. "So you're losing your mind…" 
Acceptance would come full circle two weeks later during a family gathering in pastoral Coronado Island off San Diego. Brendan and I stood alone one night on a hotel balcony overlooking a plantation of palms and tropical flowers, sifting in the sultry Coronado ocean breeze. I had named Brendan Power of Attorney and my health proxy, and my doctors and legal advisors told me I needed to show Brendan the documents. Brendan wanted nothing to do with them, pushing them away. 
"I don't want to talk about it!" he shouted, using more colorful language than I've detailed here. 
I went back into the hotel room and returned seconds later with about 40 pages of medical records of brain scans, clinical examinations, and other tests that confirmed the diagnosis.
Brendan pushed the papers away again. 
"This is bullshit, dad; this is (expletive) bullshit!" 
He then started reading and was stunned. In primal anger, he ripped the documents into pieces, then tossed them off the balcony. The chunks of paper—my personal, naked, and wrenching medical reports—fell among the palm and eucalyptus trees like a blanket of snow.
Brendan paused for a second to catch his breath. "It's bullshit, Dad. It's just BULLSHIT!" He stopped again, sobbed, and then said in a lowered voice, "Because I know it's true."
He then fell into my arms and cried like a baby. We hugged, talked some more, and then went to bed.
I awoke at first light to the realization, the horror, that my medical records—documentation that I "was losing my mind"—were strewn among paradise. So I grabbed a plastic trash bag, and picked up as many pieces of the clinical reports, test results, and medical comments as I could. 
My past and my future were now in the trash.
Father's Day has even more significance to me now, as my children and wife have rallied and have become active in advocacy work for UsAgainstAlzheimer's. They no longer take brain health for granted. Neither should anyone else. Prioritizing brain health at every age and at every stage of health could grant us the greatest gift – extra time and memories with our loved ones. 
Wrote daughter Colleen in an essay in On Pluto: Inside the Mind of Alzheimer's, "Dad is now a child in so many ways. Each Father's Day, I can't help but wonder how many more I'm going to have left with my dad. And not just physically, but mentally where my dad remembers me…It's a terrible thought, but one I can't seem to get off my mind. Watching him slip away slowly has been one of the most painful things I've ever had to experience."
Notes son Conor in a Pluto essay, "Dad's humor, passion, and love for his family and friends is all he needs now. That's not going anywhere for the moment… He is still the man of the family, whether he can act like it or not. Dad can go from complete rage, to laughing it up with family and friends in seconds. But seeing my dad smile warms my heart in so many ways. His sense of humor and a few laughs a day really help in fighting this disease. He takes pride every day in waking up and giving Alzheimer's the finger."
Greg O'Brien is author of On Pluto: Inside the Mind of Alzheimer's, and is a board member with UsAgainstAlzheimer's
About the Author