Alzheimer's Prevention
Evidence is strong that people can prevent or reduce their risk of cognitive decline by making key lifestyle changes, including participation in regular physical activity, staying socially engaged, and maintaining good heart health. This combination with a focus in clinical care on brain health and early detection can have significant results.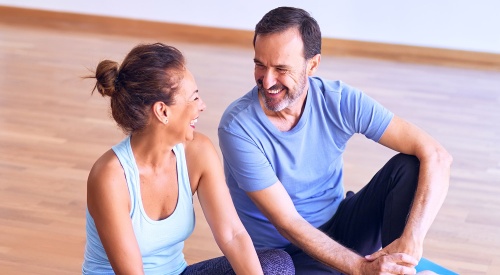 How Can You Prevent Alzheimer's? Sign Up to Learn More:
Can Alzheimer's Disease Be Prevented?
Just as we have found ways to reduce heart disease risk, researchers increasingly are finding evidence that there may be steps we can take to reduce our risk of Alzheimer's—or at least delay its onset.
Until recently, it was not clear that there was much providers could do without pharmacological treatment. But rapidly advancing science now points to the ability to reduce dementia risk and enhance cognitive function and health as we age.
In fact, researchers now challenge the view that dementia is an inevitable condition of old age, over which we have no control and for which we can do nothing.
There are steps that individuals, communities, and healthcare providers can take to prevent or reverse mild cognitive impairment and improve cognitive function, performance, and brain health in the population overall, and throughout an individual's lifespan.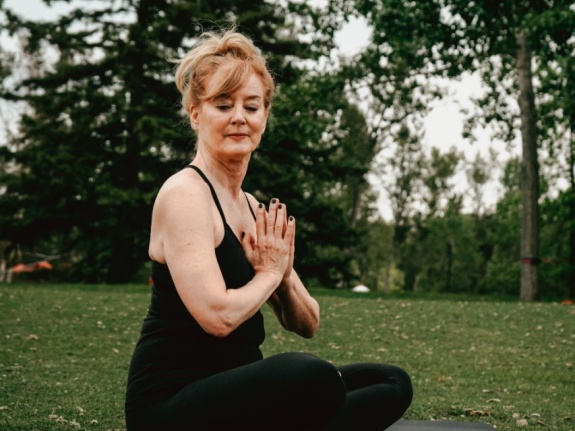 What Can We Do to Prevent Alzheimer's?
Lifestyle Changes for Brain Health
Globally renowned researcher Dr. Laura Baker of the Wake Forest School of Medicine describes the following strategies for reducing Alzheimer's risk:
Exercise: Exercise has been shown to reduce the risk for dementias. However, we don't yet know what frequency and level of intensity is required to reduce your risk. If you exercise now, try increasing the intensity of what you do. No age is too old to start. (In a previous study, she notes, the most physically active group showed the strongest cognitive improvement.)
Diet: Studies to date suggest that keto (low carb) and Mediterranean diets may be beneficial to brain health.
"Mental exercise": We have seen mental challenge in animal studies produce a change in brain structure and greater resistance to aging processes at the cellular level. Keeping mentally challenged can mean crosswords, number puzzles, meeting a new person, going to a different park, reading a new book—there are many ways to challenge your mind.
Several key studies (such as the FINGER and SPRING MIND studies) have taken place showing positive results on cognitive functioning through these lifestyle changes, and even more studies are underway.
Early Detection
Early Detection is key to reducing the impact of Alzheimer's and Dementia. Today, the estimated number of people over 65 with any cognitive impairment is between 25 and 40 percent, but 60 to 80 percent of these cases go unrecognized. However the risk and indications of Alzheimer's can be recognized as much as 20 years before apparent symptoms.
This is a window of opportunity to delay onset, improve overall health, lower costs, and increase clinical trial participation.
A Culture of Brain Health
Brain health must be fully integrated into our lifelong health care, regardless if a patient shows any symptoms. This means health care providers taking steps such as educating patients about brain health, conducting screenings, and pushing towards earlier detection and diagnosis. Us Against Alzheimer's is encouraging individuals and providers to make a "check up from the neck up" a routine aspect of clinical care.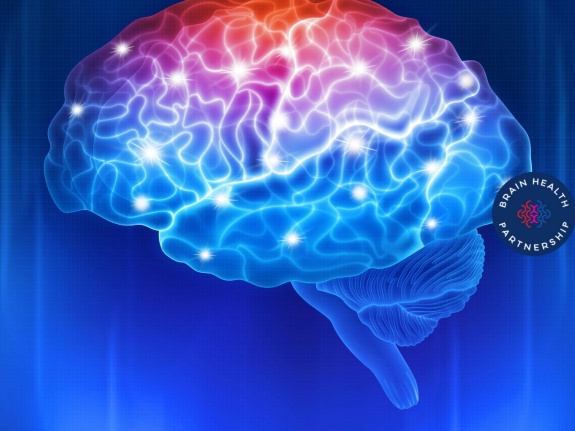 UsAgainstAlzheimer's Role In Prevention
We Believe In Cultivating A Culture Of Brain Health
Together with our partners, UsAgainstAlzheimer's is working to transform the broader landscape for brain health. We are advancing a comprehensive strategy to ensure brain health is included as an integral element of overall good health and cognitive decline is identified and addressed early.
Download the full prospectus here.
Our goal is to improve health outcomes for people living with or at risk of Alzheimer's and other dementias. To accomplish this, we have embarked on a Brain Health Partnership, with others, to make a check-up from the neck up a routine aspect of clinical care, to encourage people to make lifestyle choices that reduce their risk, to accelerate the widespread availability of treatments and medicines, and to reduce health care costs.
Learn more about the Brain Health Partnership.
We Believe In Establishing A National Prevention Goal
It is time to replace despair and disappointment with determination and hope. It is time to show there are steps that our nation can take to reduce the risk of Alzheimer's and dementia, delay onset, and promote brain health. And most importantly, it is time to rally Americans to take action.
The United States must set an ambitious national goal for the prevention of Alzheimer's and related dementias.
We have proposed for consideration by the Administration, Congress, and private sector stakeholders the adoption of a national, measurable, time-bound impact goal, in order to encourage health sectors to develop and implement the necessary strategies and accountability measures to ensure this goal is achieved.
Click here to see the growing number of experts and organizations who agree that it is time for an accountable plan.
Sign Up for More Information