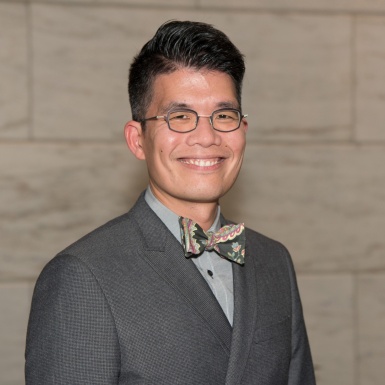 Teng Chamchumrus
Chief Program Officer
Teng Chamchumrus is a nonprofit leader with more than 20 years of experience in helping mission-driven organizations focus and apply strategies; develop and implement complex programs; and build organizational capacity to sustain and increase impact.

Teng has a BA in economics and an MBA from Harvard University.  He most recently served as Executive Officer, at the Smithsonian Institution, where he provided strategic direction and leadership expertise in planning and implementing large-scale education and community engagement initiatives.  As the Interim Director at the Smithsonian Science Education Center, he oversaw programs and services, revenue generation and program administration, that applied research-based science to support teachers and learners in classrooms across the US and in 25 countries. Prior to the Smithsonian, Teng held various management and leadership roles at the American Red Cross, including leading the financial planning and analysis function for health & safety services and for major disaster relief operations, including Hurricane Katrina.

Teng's community contributions include serving on the board of Montgomery History of Maryland and on the board of International Council of Museums – United States (ICOM-US).  He is also a Fulbright Specialist (2019 – present) working on a project with multiple partners to create community impact in Chiang Mai, Thailand.
 
Teng is excited and honored to join this dedicated community of practice to conquer Alzheimer's and dementia together.