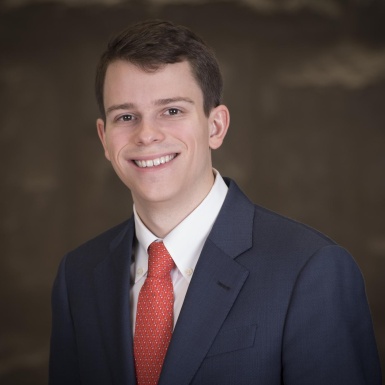 Patrick Rochelle
Associate Director, ResearchersAgainstAlzheimer's
Patrick assists with some of the networks key advocacy efforts, including overseeing the development of the annual Alzheimer's pipeline report. He is also an Associate Director at High Lantern Group, a strategic communications firm in Washington, D.C., where he supports clients across a range of industries, including healthcare, travel and energy. Patrick enjoys helping clients develop compelling arguments to shape the public debate and influence policymakers in Washington.
Patrick graduated from George Washington University magna cum laude with a B.A. in English in 2013. In college, he wrote for and edited the Opinions section of the campus student newspaper, The GW Hatchet. Originally from Dallas, TX, Patrick is a sixth-generation Texan and a big fan of brisket tacos and Robert Caro's Lyndon Johnson biographies.
Bucket list item: Travel throughout Latin America
Favorite book: "The Narrow Road to the Deep North" by Richard Flanagan
Reality can be beaten with enough imagination.
Mark Twain