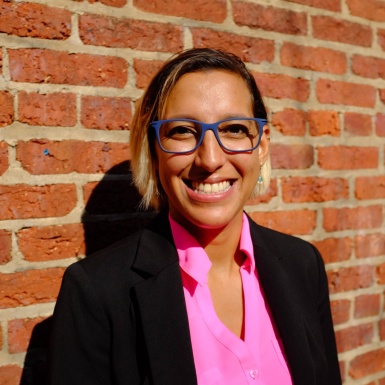 A-P Murphy
Veterans' Network Coordinator
A-P Murphy joined VeteransAgainstAlzheimer's as the Network Coordinator in February of 2018. Her work focuses on building connections from the veteran world into the world of brain health. With a background in military psychology and counseling psychology, she received an MSc from King's College London in War & Psychiatry in 2014. Her dissertation was entitled, How do post-traumatic stress disorder and mild traumatic brain injury prevalence in theatre differ between US and UK personnel, and how do the definitions and methods of diagnosis stand up under scrutiny? A California native, A-P grew up hiking and camping all over the state of California and in National Parks. 
Favorite Book: Jonathan Livingston Seagull
Bucket list item: Ride a motorcycle across Europe with my dog, Watson
Humans don't mind hardship, in fact they thrive on it; what they mind is not feeling necessary. Modern society has perfected the art of making people not feel necessary. It's time for that to end.
Sebastian Junger, Tribe: On Homecoming and Belonging