Complimentary Registration Now Open
Overview
The National Alzheimer's Summit will bring together leading policy experts, innovators, researchers, global industry leaders, providers, individuals living with Alzheimer's, advocates and caregivers - all working towards the shared goal to end Alzheimer's disease. The Summit, held virtually in 2020, will spur collaboration, mobilization and the health system change needed to ensure a brain healthy future for all communities. This convening will feature engaging town halls sessions with national leaders and experts and will conclude with a night of inspiration during the 7th Annual Trish Vradenburg Be Brain Powerful®.
Registration for the 2020 Virtual Summit is Complimentary. For more information email summit@usagainstalzheimers.org.
2020 Summit Themes
Early Intervention: Focusing on strategies for developing proactive brain health across the lifespan by mobilizing communities, consumers, providers and policy makers to transform the healthcare system.
Advancing Health Equity and Access: Accelerating equitable access to innovations in brain health for communities of color and women who have faced systemic discrimination and racism when accessing healthcare services and research.
Accelerating Treatments and Research: Highlighting innovators across the Alzheimer's research community, including patient- and caregiver-centered engagement and drug development.
Amplifying the Voice of People Living with the Disease: Identifying what matters most to people living with the disease and exploring how these needs and preferences can be prioritized in research, policymaking, and drug development.

Summit Schedule
Monday Oct. 19
5:00: 2020 National Alzheimer's Kick-off, Chairman's Opening Remarks
Tuesday Oct. 20
11:30: Morning session
12:45: Edutainment and Alzheimer's - Utilizing the Arts to Combat Alzheimer's
2:00: On the Path to 2025: Treatments and Diagnostics to Change the Trajectory of the Disease
3:30: Building a Movement Across the Life Span to Prevent Dementia
5:00: Reimaging Healthcare to Prioritize Equity
Wednesday Oct. 21
11:30: UsAgainstAlzheimer's Book Club
12:45: Research You Can Use: A Brain Health Cooking Demonstration
2:00: No Access, No Justice: Addressing Systemic Racism in Alzheimer's Research and Health Services
3:30: COVID-19 and Dementia: Lessons for the Next Pandemic
4:45: Chairman's Closing Remarks
October 20-21, 2020: Dynamic Town Halls
UsAgainstAlzheimer's (UsA2) will host four (4) town halls over two days that bring together partners and advocates from across the country for conversations on the multidimensional impacts of Alzheimer's on society. The town halls will center on key issues such as the impacts of systemic racism on the efforts to promote health equity and access, how COVID-19 has affected the dementia community, the path forward to new therapies and treatments, and the critical importance of risk reduction, prevention as well as treatment. These conversations will drive towards solutions for a healthier and more-equitable future.
EARLY INTERVENTION
Building a Movement Across the Life Span to Prevent Dementia
Evidence points to an exciting opportunity for individuals to reduce dementia risk by modifying lifestyle and other health factors across their lifetime. We now know that dementia is interconnected with other conditions. The coalescence of these factors translates into higher impacts of Alzheimer's on communities of color and women and demand a comprehensive approach to brain health. Join experts and advocates for an action-oriented conversation about promoting access to brain health across the lifespan.
The key question explored: How do we build a multi-sector movement to reduce the prevalence of dementia by 30% or more by 2030?
ADVANCING HEALTH EQUITY AND ACCESS
No Access, No Justice: Addressing Systemic Racism in Alzheimer's Research and Health Services
The impacts of systemic racism are being discussed more openly than ever before. This town hall will explore the role that systemic racism has played in shaping access to Alzheimer's research and health services, from exclusionary study protocols to discrimination among investigators of color. Speakers will explore solutions for addressing the effects of racism through equity-centered research, policymaking, and infrastructure development.
The key question explored: How do we operationalize and evaluate the field's commitment to addressing the root causes of systemic racism limiting access to Alzheimer's research and health services?
AMPLIFYING THE VOICE OF PEOPLE LIVING WITH THE DISEASE
COVID-19 and Dementia: Lessons for the Next Pandemic
The COVID-19 pandemic has had disproportionate and dangerous effects throughout the Alzheimer's and dementia community, from increased stress and financial strain for those living with dementia and their caregivers to the disruption of critical Alzheimer's clinical trials. This town hall will examine the far-reaching impacts of COVID-19 on the dementia community and explore opportunities to build resiliency against the next pandemic through supportive public policies like paid family and medical leave and strengthened research infrastructure.
The key question explored: How can we build resiliency against future pandemics to protect the dementia community?
ACCELERATING TREATMENTS AND RESEARCH
On the Path to 2025: Treatments and Diagnostics to Change the Trajectory of the Disease
This panel will take stock of the latest innovations in the drug pipeline as well as underscore the need for novel approaches to developing diagnostics that can improve diagnosis and draw more patients into clinical trials, especially patients at high risk of Alzheimer's. The panel will underscore the need to attack the disease from all angles.
The key question explored: Will we meet our national goal of preventing and effectively treating Alzheimer's disease by 2025?
Featured Speakers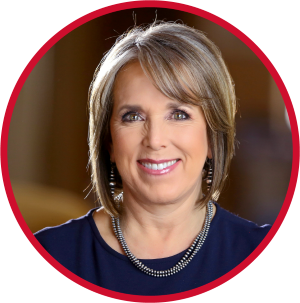 Governor Michelle Lujan Grisham
The first Latina Democratic governor in the U.S., Lujan Grisham brings to the office a lifetime of fighting against inequitable treatment and fighting for the rights of the vulnerable, all underlaid with a deep, abiding compassion for those in need of a little more.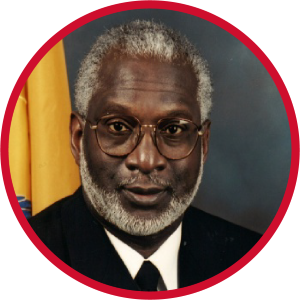 The Honorable Dr. David Satcher, 16th U.S. Surgeon General
David is a physician-scientist and public health administrator with an extensive track record of leadership, research, and community engagement. Dr. Satcher served as 16th Surgeon General of the United States (1998-2002) and the 10th Assistant Secretary for Health in the Department of Health and Human Services (1998-2001). He also served as Director of the Centers for Disease Control and Prevention and Administrator of the Agency for Toxic Substances and Disease Registry.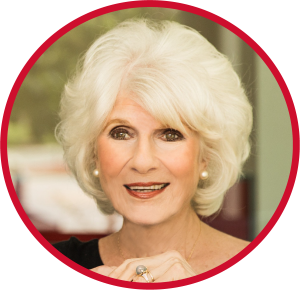 Diane Rehm
Diane Rehm's incredible radio career has spanned more than 40 years. Diane now hosts On My Mind, a podcast featuring conversations on the issues she cares about most: what's going on in Washington, ideas that inform, and the latest on living well as we live longer.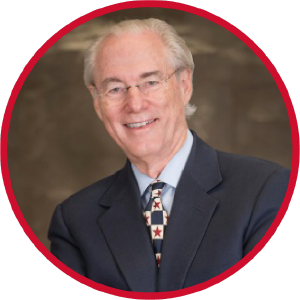 George Vradenburg
George is Chairman of UsAgainstAlzheimer's, which he co-founded in October 2010. He was named by U.S. Health and Human Services Secretary Kathleen Sebelius to serve on the Advisory Council on Research, Care, and Services established by the National Alzheimer's Project Act and has testified before Congress about the global Alzheimer's pandemic.
Platinum Sponsors


Silver Sponsors
Faegre Drinker | High Lantern Group | Lundbeck | Tetra Therapeutics | The Gail D. Bassin Family Foundation | C2N Diagnostics
The 2020 National Alzheimer's Virtual Summit