UsA2 Research Highlights Burdens on Alzheimer's Caregivers of Color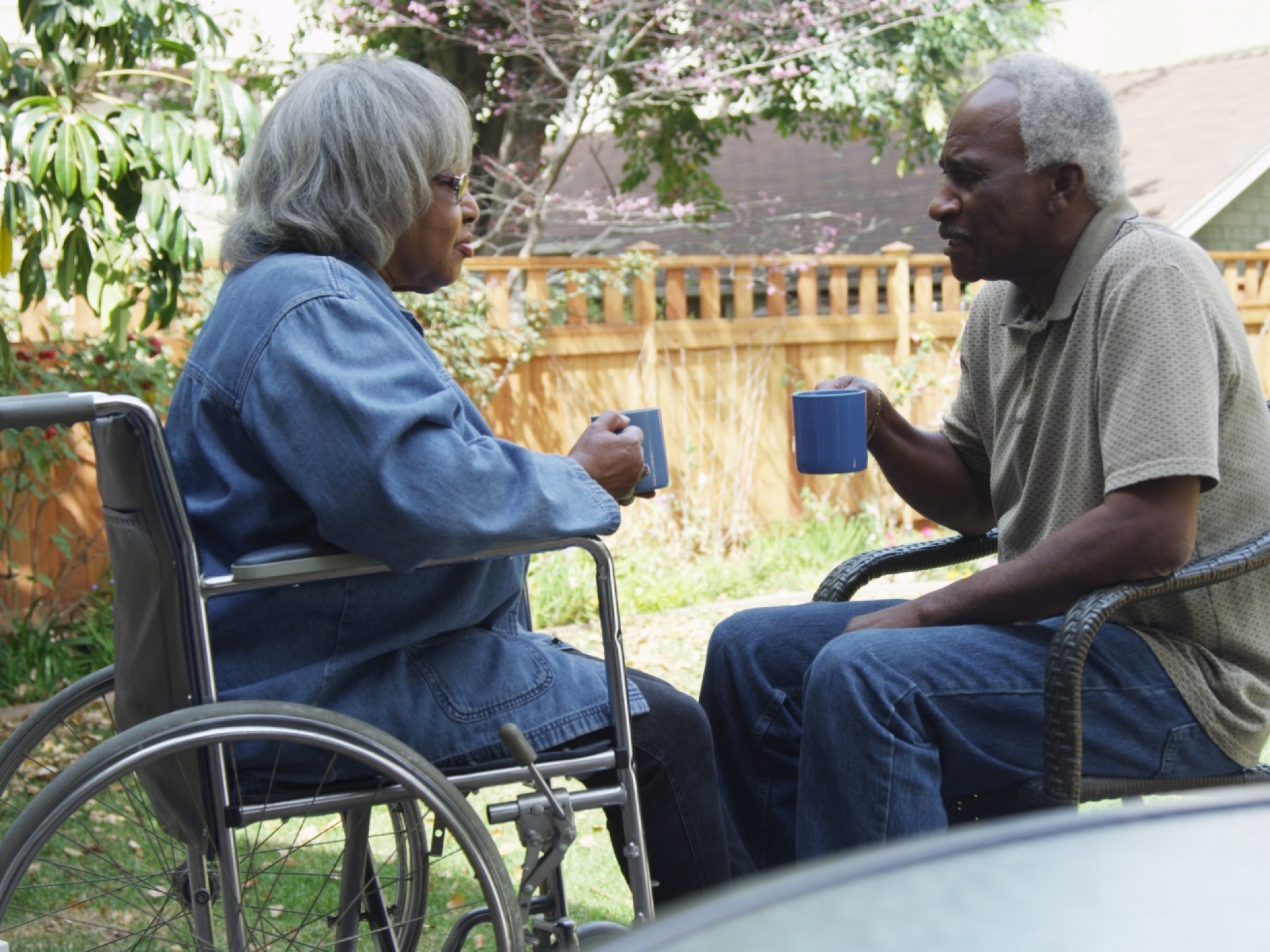 New research from UsAgainstAlzheimer's shines a light on the challenges faced by Alzheimer's caregivers of color, especially African American and Latino, and the disconnect that exists between these caregivers and the resources that could alleviate the burden.
Over a year ago, we set out to develop research exploring the unique concerns and priorities of dementia caregivers of color. Black Americans are twice as likely as non-Hispanic Whites to develop Alzheimer's; Latinos are 1.5 times as likely. The human toll and economic burden can be devastating for people living with dementia and family caregivers, especially in underserved communities. Importantly, the needs of dementia caregivers of color are largely ignored or misunderstood by physicians and healthcare systems despite caregivers' important influence on patient treatment and quality of life.
To address this lack of understanding about the needs of caregivers of color, UsAgainstAlzheimer's spearheaded research through its A-LIST® registry on the burdens experienced by caregivers and their interactions with healthcare providers. The online survey series was developed in collaboration with the Accelerated Cure Project's MS Minority Research Engagement Partnership Network.
The results of our research were published today at the 2021 Alzheimer's Association Addressing Health Disparities Conference. The research posters with the findings can be found here and here.
A Survey on Burden for Caregivers from Communities of Color
The first A-LIST What Matters Most Insights survey asked caregivers about the challenges they face caring for a loved one and the services they use to help ease the burden. Overall, caregivers for a loved one with Alzheimer's or another form of dementia reported that stress is a major problem. They are also concerned about their futures and a portion experience financial hardship. But the findings show that there are inadequate support services to manage or alleviate the stress and other challenges. 
Educational and referral resources were the most used services by caregivers in our study, followed by caregiver support groups. Adult day and respite programs, home adaptation, transportation, and meal delivery services were the most underutilized services. It's clear that more must be done to connect caregivers with existing resources with a focus on services relevant to the social determinants of health that create barriers to better care and supports.
Caregivers also offered advice for managing stress, including not being afraid to ask for help, relying on church or faith community connections, and using technology to stay organized.
One caregiver wrote, "I carve out time on the weekends to work out and partake in activities that I love. I carve out time to spend time with my husband, who also caregives for my mom."
There are innovative models integrating technology to match families with tailored resources that should be scaled to help meet the unmet needs of caregivers. For example, CommunityRX-Caregiver utilizes an automated community resource referral information system to connect caregivers to social services tailored to their community, socioeconomic status, and demographics. Research from the University of Chicago Medicine shows CommunityRX-Caregiver can help patients gain confidence in finding health resources in their community.
A Survey on Relationships of Caregivers of Color with Health Care Providers
Doctors and other health care providers can be a critical resource for dementia caregivers. Yet caregivers of color are not receiving the training and supports they need from their own or their loved ones' healthcare providers, and the training that is used is often inadequate.
In a second A-LIST What Matters Most Insights survey, the majority of caregivers said their own health care providers know they are caregivers, but few receive any training at all from these providers. And for those who do receive training, more than half say it wasn't at the right time so did not help when they needed it most. Those that did receive training did not feel it adequately prepared them for all situations.
Caregivers need more education and training from health care providers, including information on the range of available services, such as psycho-social support (i.e. dealing with anger, being more compassionate), managing Alzheimer's symptoms, and relevant legal issues. This could support the well-being of caregivers and improve access to higher quality care for those living with Alzheimer's or other forms of dementia.
UsAgainstAlzheimer's is committed to turning this data into action through our Center for Brain Health Equity, a project supported by the Centers for Disease Control and Prevention, to strengthen our public health response to Alzheimer's and related dementias in communities of color. In partnership with the National Association of Hispanic Nurses (NAHN), the National Black Nurses Association (NBNA), and Alzheimer's Los Angeles, the Center educates health providers in underserved communities about the impact of Alzheimer's on people of color. UsA2 will also continue prioritize A-LIST research focused on the concerns and priorities of communities of color.
This research was supported in part by a grant from Genentech.
About the Authors
Virginia Biggar is UsA2 Executive Director of Communities and A-LIST Program Director. Theresa L. Frangiosa is Principal Investigator for the A-LIST. Jason Resendez is UsA2 Chief of Staff and Executive Director for UsA2's Center for Brain Health Equity. Stephanie Monroe is Executive Director of AfricanAmericansAgainstAlzheimer's and Equity & Access Program Director.
About the Author