Driving Collaboration to Overcome Barriers to a Cure
Powered by our personal experience and the suffering of millions of families, we press for greater urgency from government, industry, and the scientific community in the quest for an Alzheimer's cure—accomplishing this through effective leadership, collaboration, advocacy, and strategic investments.
We believe that Alzheimer's is the health and social economic crisis of this generation. The pace and scale of our fight must equal the challenge—because cures are cheaper than care. Our efforts are focused in the following areas: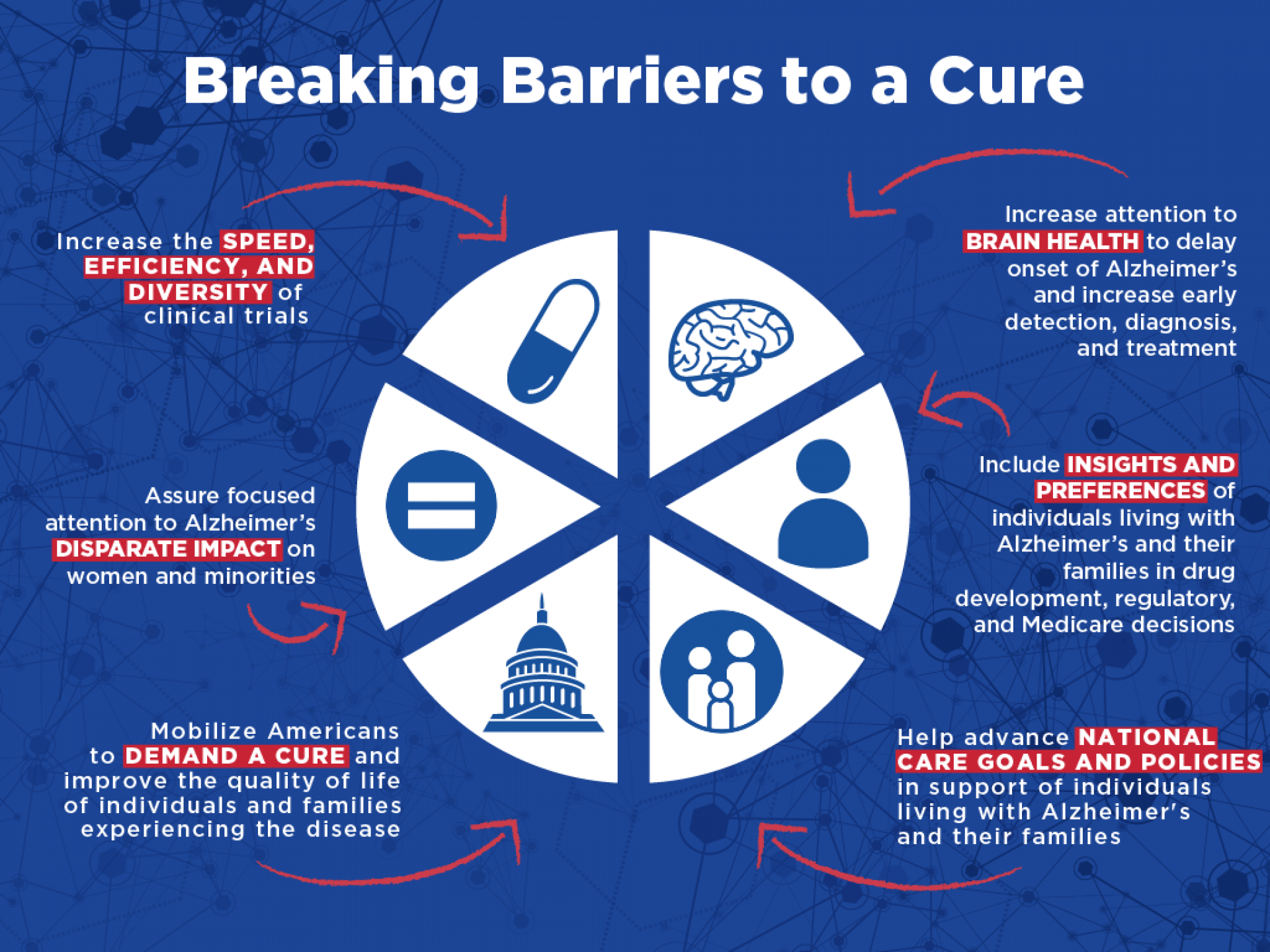 Collaborate with us to find a cure.
Our theory of change is based on the belief that it will take all of "us" to address a major health challenge like Alzheimer's. This means cross-sector and community-anchored collaboration around common goals and initiatives. It means being nimble and responsive to partners, communities, policymakers, and the changing healthcare landscape. Collaboration is a core part of the DNA of UsAgainstAlzheimer's and central to our theory of change.